12 New Movie Theater Releases in December 2021: From 'Spider-Man 3' to 'Matrix 4'
Christmas is coming, alongside loads of new movie theatre releases this December. From the highly-anticipated Spider-Man: No Way Home, starring Zendaya and Tom Holland to Matrix: Resurrections, Newsweek has the full list of December 2021 movies you do not want to miss.
12 New Movie Theater Releases in December 2021
Spider-Man: No Way Home
Spider-Man: No Way Home is the highly-anticipated sequel to Spider-Man: Homecoming and Spider-Man: Far From Home.
Starring Tom Holland as Peter Parker/Spider-Man and Zendaya as MJ, the sequel sees Spider-Man enlist the help of Dr. Stephen Strange (played by Benedict Cumberbatch) to help conceal his superhero identity.
However, things don't go quite according to plan, with Spider-Man coming face to face with numerous villains from the Marvel Cinematic Universe (MCU).
Spider-Man: No Way Home will arrive in U.S. theaters on Wednesday, December 15.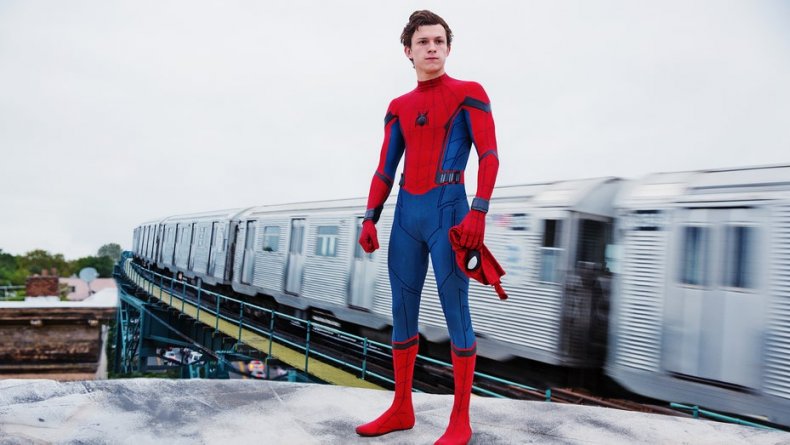 The Matrix Resurrections
The Matrix Resurrections is the fourth installment in The Matrix film series and comes 18 years after the third outing The Matrix Revolutions back in 2003.
The latest edition will hit cinemas on Wednesday, December 22.
Keanu Reeves, Carrie-Anne Moss, and Jada Pinkett Smith star in the latest film, all reprising their roles from the original films.
They will be joined by Yahya Abdul-Mateen II, Jessica Henwick, Jonathan Groff, Neil Patrick Harris, Priyanka Chopra Jonas, and Christina Ricci.
The Matrix Resurrections will see Neo (Keanu Reeves) re-enter the world of the matrix, 20 years later.
The King's Man
The King's Man is the third installment in the Kingsman film series but serves as a prequel to 2014's Kingsman: The Secret Service and 2017's Kingsman: The Golden Circle.
The film is based on the comic book "The Secret Service" by Mark Millar and Dave Gibbons and will see the world's worst criminals and tyrants get together with a plan to destroy the majority of the human race in the 1900s. To prevent the worldwide disaster, the spy agency The Kingsman was born.
The King's Man premieres on Wednesday, December 22.
Sing 2
Sing 2 is finally here after five years of waiting. The follow-up will see Buster Moon holding his new show at the New Moon Theater starring Meena, Gunter, Rosita and Johnny. However, things are not running as smoothly as he hoped.
Matthew McConaughey, Reese Witherspoon, Scarlett Johansson, Nick Kroll, Taron Egerton, Tori Kelly, Nick Offerman, and director Garth Jennings have reprised their roles from the first film and there will be some new characters in the sequel.
Joining the cast of Sing 2 are Bobby Cannavale, Halsey, Pharrell Williams, Letitia Wright, Eric André, Chelsea Peretti, and Bono.
Sing 2 is set for release on Wednesday, December 22 in the U.S.
Nightmare Alley
Nightmare Alley is the upcoming American neo-noir thriller you do not want to miss.
Starring Bradley Cooper, Cate Blanchett, Toni Collette, Willem Dafoe, Richard Jenkins, Rooney Mara, Ron Perlman, Mary Steenburgen, and David Strathairn, Nightmare Alley is based on the 1946 novel of the same name by William Lindsay Gresham about a love affair between Stan Carlisle (played by Bradley Cooper) and corrupt psychiatrist Dr. Lilith Ritter (Cate Blanchett).
This is the second time Nightmare Alley has been adapted for the big screen, having first premiered in 1947.
The modern-day version of Nightmare Alley will premiere in theaters on Friday, December 17.
West Side Story
Steven Spielberg's West Side Story is set to premiere in theaters on Friday, December 10.
This is the second time the Broadway musical by Arthur Laurents, Leonard Bernstein, and Stephen Sondheim, has made it to the big screen, after first being adapted in 1961.
Ansel Elgort and Rachel Zegler lead the cast as Tony and Maria respectively and are joined by Ariana DeBose, David Alvarez, Mike Faist, Brian d'Arcy James, and Corey Stoll.
Fans of the original film may recognize Rita Moreno as Valentina in Spielberg's adaption. Moreno starred in the 1961 film as Anita.
Wolf
Wolf is the upcoming Irish-Polish drama film starring 1917's George MacKay, The Dancer's Lily-Rose Depp, Peaky Blinders star Paddy Considine, Irish actress Eileen Walsh, Normal People's Fionn O'Shea, and Bloodlands star Lola Petticrew.
Wolf follows the story of Jacob, who has been diagnosed with species dysphoria. Jacob believes he is a wolf and is undergoing treatment in a clinic specializing in the condition.
The unique film will premiere on Thursday, December 3 in U.S. theaters.
Being the Ricardos
Nicole Kidman and Javier Bardem portray Lucille Ball and Desi Arnaz in Being the Ricardos, directed by Aaron Sorkin.
The biopic follows Lucille Ball and Desi Arnaz, the creators and stars of the influential and much-loved 1950s sitcom I Love Lucy.
Set across one week in the 1950s, Ball and Arnaz encounter a crisis that could not only ruin their Emmy-winning show but also their marriage.
The film will have a limited theatrical release from Friday, December 10 before being available to stream via Amazon Prime Video on Tuesday, December 21.
Don't Look Up
Don't Look Up is an American satirical sci-fi comedy, starring Leonardo DiCaprio and Jennifer Lawrence as two rookie astronauts who are trying their hardest to warn mankind about a lethal comet heading for Earth.
DiCaprio and Lawrence are not the only big names appearing in the film. They will be joined by a range of Hollywood stars including Rob Morgan, Jonah Hill, Mark Rylance, Tyler Perry, Ron Perlman, Timothée Chalamet, Ariana Grande, Scott Mescudi, Cate Blanchett, and Meryl Streep.
Singer Ariana Grande also appears as herself in the film.
Don't Look Up will arrive in theaters on Friday, December 10, and will drop on Netflix on Christmas Eve 2021.
The Lost Daughter
The Lost Daughter will premiere on Friday, December 17 in U.S. Theater's and will be available to stream via Netflix from Friday, December 31.
The psychological drama, following the tale of two mothers, is based on the novel of the same name by Italian author Elena Ferrante and has been adapted for the big screen by Maggie Gyllenhaal, marking her feature directorial debut.
Oscar-winning actress Olivia Colman leads the cast of The Lost Daughter, starring alongside Dakota Johnson, Jessie Buckley, Paul Mescal, Dagmara Domińczyk, Oliver Jackson-Cohen, Peter Sarsgaard, and Ed Harris.
Benedetta
Benedetta is the French and Dutch biographical drama film starring Virginie Efira as Benedetta Carlini, a 17th-century Italian nun who has a lesbian love affair with a fellow nun, Sister Bartolomea (Daphne Patakia).
The film is based on the 1986 book "Immodest Acts: The Life of a Lesbian Nun in Renaissance Italy" by Judith C. Brown, which details the true story of Carlini who was arrested as a result of her sexuality.
Benedetta will premiere in U.S. Theaters on Thursday, December 3.
Parallel Mothers
Parallel Mothers is a 2021 Spanish drama film starring Penélope Cruz and Milena Smit.
The film depicts the bond between two single mothers from entirely different walks of life who meet during labor.
Parallel Mothers will premiere in U.S. Theatres on Christmas Eve 2021 and is set to drop on Netflix in Latin America in early 2022.
Other big releases include The Scary of Sixty-First, Try Harder! France, The Last Son, Red Rocket, The Lost Daughter, The Novice, Swan Song, The Tender Bar, The Tragedy of Macbeth and Jockey.