New Music Friday Roundup: From Jonas Brothers to Solange, Here Are the Biggest Song and Album Releases This Week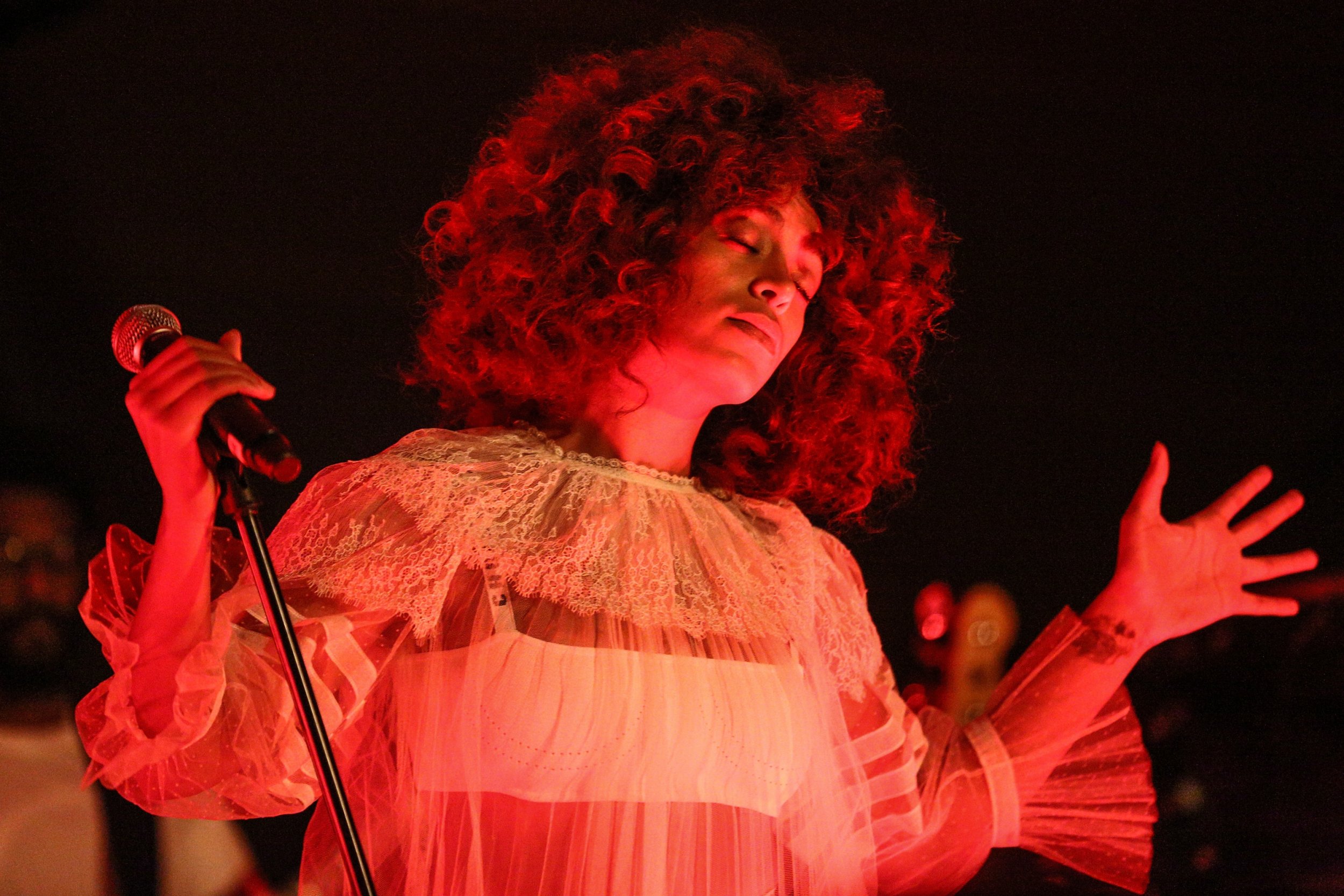 Not only do Fridays mark the end of the week, but they also welcome a round of new music to brighten days and narrate lives. This Friday, a handful of comeback singles were released, along with a set of highly anticipated albums. Here are the top hits released this week to welcome you into the weekend.
Solange
Solange released a highly anticipated album, When I Get Home, Friday, complete with 19 songs. It was the first follow up release to her 2016 hit album, A Seat At The Table. The R&B, indie artist is known for cool and calm hits, that can supplement any mood.
The Jonas Brothers
Newsweek subscription offers >
The beloved 2000s boy band are back with a typical, boy band banger. "Sucker" was released Friday and shows though they took a hiatus, the three brothers haven't abandoned their musical talent, or their ability to demand all attention in a room.
The Japanese House
With a cool, breezy and reflective debut, The Japanese House released their first full album after a string of EPs since 2015. Good At Falling has 13 songs of depth and musical intelligence and falls far from the confines of a first album.
2 Chainz
Newsweek subscription offers >
The rapper released a full album, Rap Or Go To The League, with a variety of impressive features. From pop star Ariana Grande, to rappers Travis Scott and Kendrick Lamar, no two songs sound the same.
Benny Blanco with Selena Gomez
The artist who brought the hit track "Eastside" featuring Halsey, has embarked on another, radio-ready track. Selena Gomez is the main feature on "I Can't Get Enough" along with J Balvin and Tainy. With a slower feel, it's a sister track to "Eastside," yet holds its own independence.
Ellie Goulding
Goulding has been off the music scene since her 2015 album release Delirium, which gave a set of energetic pop songs. "Flux," a ballad single released Friday, is a departure from the artist's former sound, but still holds the qualities of a successful Goulding song.
Carly Rae Jepsen
Jepsen welcomed the weekend with a collection of three songs, "Now That I Found You," "No Drug Like Me" and "Party For One." The bubblegum pop artist's tracks are electronically-lined odes to classic pop that any listener is sure to sing along to.
Weezer
Weezer (Black Album) was released Friday as a quick follow up to 2019 album release Weezer (Teal Album.) The tracks range from punk to beach pop and incorporate the best parts of Weezer's past success along with modern advancements in the music world.
Sigrid
The indie artist released a joyful, celebratory track, "Sight of You" on Friday. With her typically calming vocals, Sigrid opens an expanse of the world in one song.
MARINA
After a brief hiatus after her 2015 album FROOT, Marina ditched her former title, Marina and the Diamonds, for a single-name identity. "Superstar" issues a small change in her musical repertoire, too. The song has a heavier electronic base than the singer's past releases, which border on joyful, depressing and deranged.
Hoodie Allen
The rapper released his latest single "Never Going Back" on Friday. It's the first release since his 2017 album The Hype, and 2016's hit, Happy Camper. From vocals to production, "Never Going Back" aligns with what Hoodie Allen has always stood for.
New Music Friday Roundup: From Jonas Brothers to Solange, Here Are the Biggest Song and Album Releases This Week | Culture