'The New Mutants' Release Date: Will the Marvel Movie Be Streaming Soon?
The New Mutants has been very unlucky. Originally set to be released on April 13, 2018, the movie has still not been released two years later after multiple release date changes. The Maisie Williams and Anya Taylor-Joy movie was set to arrive today, April 3, only for that release to be likewise delayed following the outbreak of the new coronavirus closing theaters across the world.
The movie is delayed indefinitely. This has led many X-Men fans to wonder whether the movie will skip cinemas and get a release onto streaming services owned by Disney like Disney+ or Hulu.
Compared to other major movie releases that have been delayed, like No Time To Die or Fast & Furious 9, The New Mutants is more likely to go to streaming services.
According to The Hollywood Reporter, Disney considered putting New Mutants onto Disney+ or Hulu when they acquired the movie as part of their acquisition of 20th Century Fox in spring 2019. There may have also been some questions about making the movie a streaming exclusive when X-Men: Dark Phoenix grossed only $65 million domestically on a $200 million budget.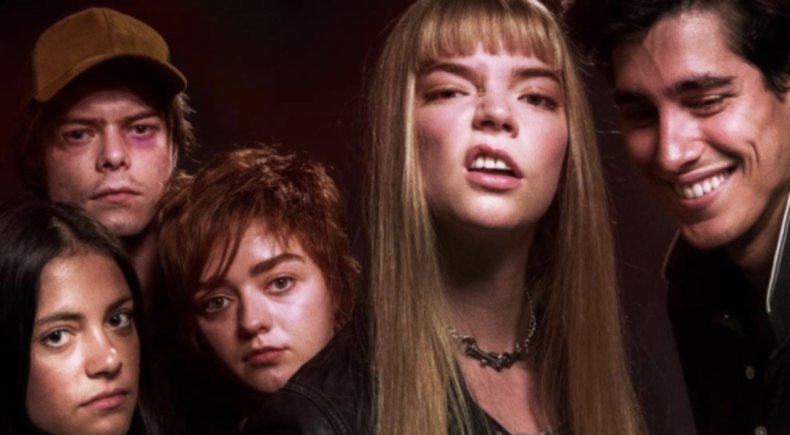 Then, in August 2019, Variety reported that Disney was "unimpressed with New Mutants, an X-Men spinoff with a haunted-house vibe, and believes it has limited box office potential."
However, Disney has not announced any plans to stream the movie yet. In a more recent Hollywood Reporter roundtable, Disney Studios co-chairman Alan Horn said of the delayed pictures: "I think what the consumer would say is that they would like to have every film on every medium right away because it's easy for them.
"But we find that with all the event films we're making... we remain committed to the theatrical window. That window has proven very important to us."
The fact that Disney decided on an April 2020 cinematic release for the movie rather than sending it to streaming in 2019 seems to suggest that they believe that it has some potential in the box office.
To understand why, we need to consider the economics of streaming. Box Office Pro Magazine predicted a $15 million to $25 million opening weekend for New Mutants. In order to make a similar amount on the movie on Disney+, the film would have to bring in about 2 million extra subscribers paying $6.99 a month, which seems unlikely.
This is bad news, however, for X-Men fans, who face yet another wait to see this latest spin-off to the franchise.