New National Defense Bill Allots $738 Billion, Including Funding for Space Force
Representatives in the House passed a defense bill Wednesday in the amount of $738 billion, making President Donald Trump's proposed Space Force a reality, according to The Washington Post.
The National Defense Authorization Act (NDAA) is expected to go to the Senate for a vote next week.
Included in the NDAA is a provision for 12 weeks of parental leave for federal workers, something the Republicans did not include in their version of the bill. Democrats pushed for the inclusion of parental leave in the bill in exchange for the creation of the Space Force. Members of the military are also expected to receive a pay raise of 3.1 percent.
"Wow!" tweeted President Trump this morning. "All of our priorities have made it into the final NDAA: Pay Raise for our Troops, Rebuilding our Military, Paid Parental Leave, Border Security, and Space Force! Congress – don't delay this anymore! I will sign this historic defense legislation immediately!"
In a tweet, the White House referred to outer space as a "warfighting domain."
"Thanks to President @realDonaldTrump's leadership in establishing space as a warfighting domain, the United States will dominate in that environment just like all others."
Created to meet the perceived threats of Russia and China against U.S. satellites, the Space Force will exist as an entity within the Air Force, with members of the military pulled from other programs to fill out the Space Force's ranks.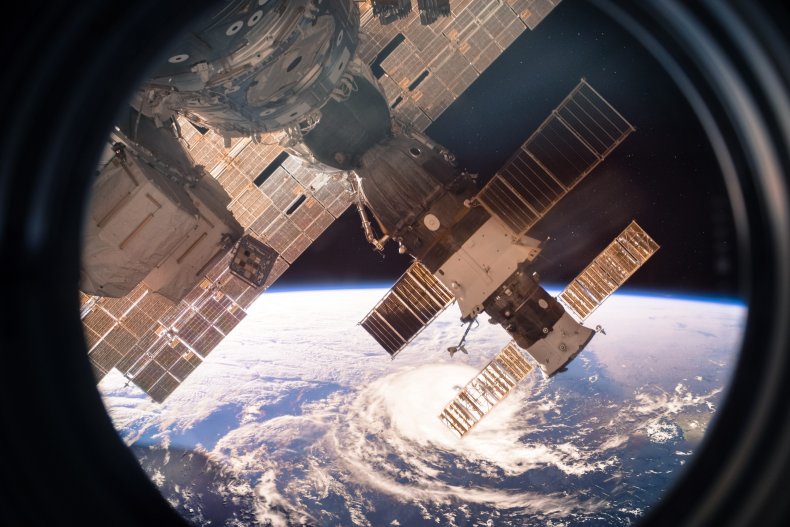 "What it will force the Air Force and the Office of the Secretary of Defense to do is take a hard look at what they will have to transfer into Space Force," Todd Harrison of the Center for Strategic and International Studies told Defense News. "They will be forced to do it within existing head count and not grow."
A new leadership position, the Chief of Space Operations, will oversee the Space Force. That person will be a direct report to the Secretary of the U.S. Air Force. Assistant secretaries would be in charge of new technologies and the overseeing of fighting in space.
Headquarters for the Space Force are expected to be constructed on Schriever Air Force Base in Colorado Springs, Colorado.
Funding for the U.S. Space Force comes after President Trump authorized the U.S. Space Command (SPACECOM) in August telling reporters in the Rose Garden, "It's all about space."
"Now, those who wish to harm the United States to — seek to challenge us in the ultimate high ground of space," Trump said. "It's going to be a whole different ballgame."
Trump also said that the Space Force would "organize, train, and equip warriors to support SPACECOM's mission."