New Navy Uniform Will See Military Depart From 'Blueberries' Camouflage Clothing Next Month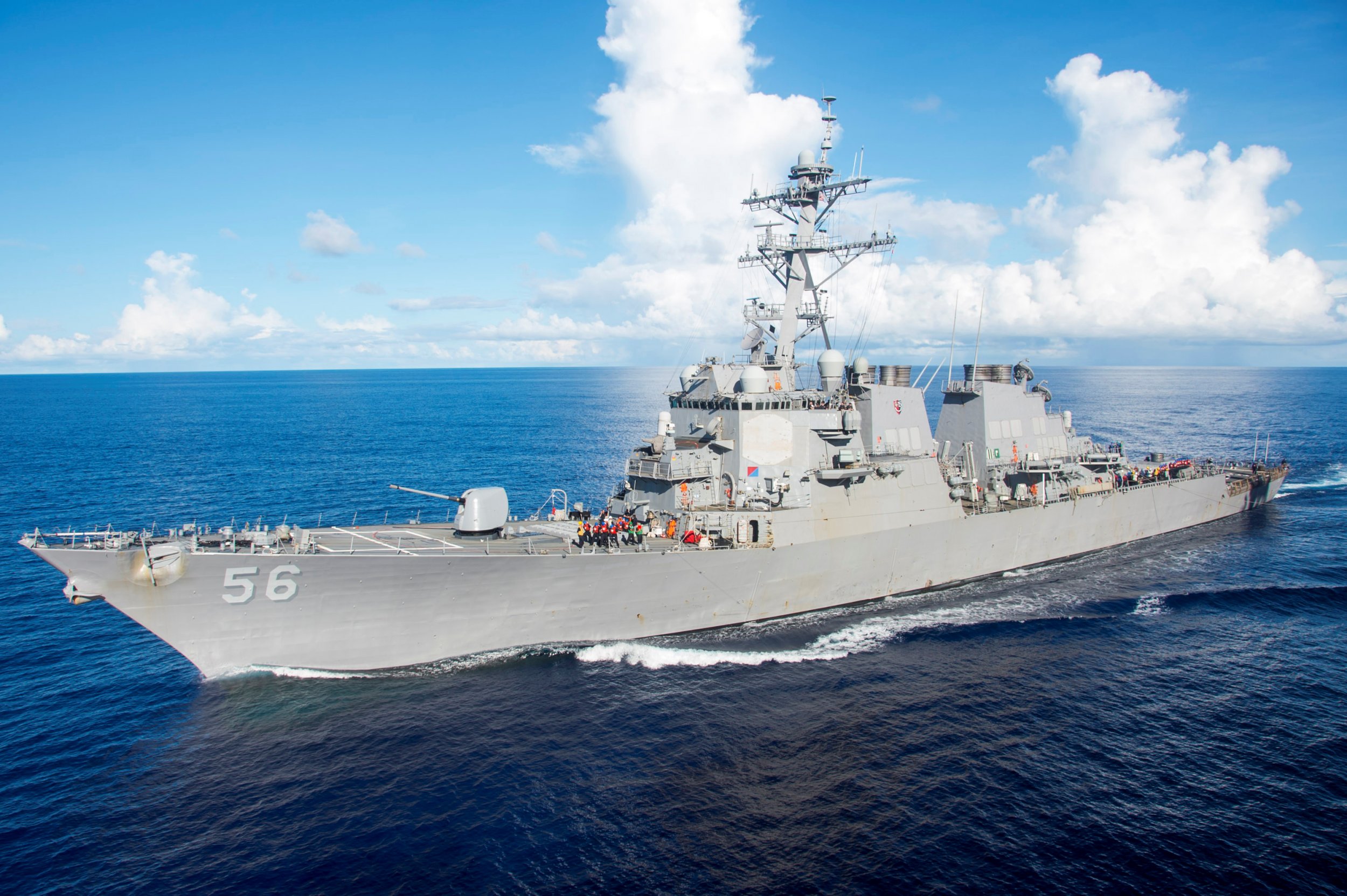 The Navy is parting ways from their blue camo work uniforms. Beginning on October 1, the Navy's blue camouflage work uniforms (NWU Type I) will be a thing of the past. New recruits, officer candidates, and sailors who are assigned to Navy Region Southwest will be the first to sport the forest green digital camouflage uniform (NWU Type III).
The Navy first announced the uniform switch from blue to green back in August 2016 after leadership said the change was due to sailors' feedback. The forest-green digital camouflage uniform was created by Naval Special Warfare Command as a tactical uniform and has been used by other expeditionary sailors. The full transition of the uniforms will be implemented by 2019.
The blue camouflage uniform, which was first introduced in 2009, was mocked and dubbed the nickname "aquaflage" for only camouflaging a sailor if they fell overboard. According to a statement from then Navy Secretary Ray Mabus, sailors want uniforms that are more efficient and a lot less blue.
"As [Chief of Naval Operations Admiral John Richardson] and I travel to see sailors deployed around the world, one of the issues they consistently want to talk about are uniforms," said Mabus.
"They want uniforms that are comfortable, lightweight, breathable...and they want fewer of them. We have heard the feedback, and we are acting on it. As a direct result of sailors' input, effective October 1, we will transition from the NWU Type I to the NWU Type III as our primary shore working uniform," said Mabus.
The new uniform can be found for sale at the Navy Exchange Uniform Centers in Newport, Rhode Island; the Naval Station in Pearl Harbor Hawaii; and at Navy bases in Southwest Asia, Europe and Africa.
The Navy will begin issuing the uniform to sailors from Navy Region Southwest to Southeast to the Mid-Atlantic and Washington, D.C., and will end with the Navy Region Northwest, Japan and the Pacific.
Sailors will also have the choice of wearing the newly implemented forest green uniform or the old standard blue Navy working uniform with the discretion of the unit commanding officer. After 2019, the forest green uniform will become the primary uniform for sailors.
The service is also still determining the boots that will be worn with the new uniform in the future. If one is chosen, it will be added by 2019 to wear with the new uniforms.