New Netflix Dating Show 'Love Is Blind' Is A 'Bachelor'/'Married At First Sight' Mashup
The phrase "blind date" is about to take on a whole new meaning. A new dating show coming in February combines a few dating-series tropes with an entirely new concept: falling in love without ever seeing the other person.
Netflix's Love Is Blind will air February 13, with 10 episodes over three weeks. This idea may sound familiar if viewers have seen cable dating shows. This program shares a production company with Married at First Sight, a Lifetime show that matches couples who have never met and forces two people to marry before they even have a conversation. Love Is Blind, though, allows for potential romance and emotional growth before the couple exchange vows.
The Love Is Blind trailer debuted Thursday with a preview of the show's unique dating process. A number of female and male singles are allowed to go on dates with partners of the opposite sex. To do this, they enter a small room with no windows, just a screen that seemingly represents their partner. They are able to hear each other and talk.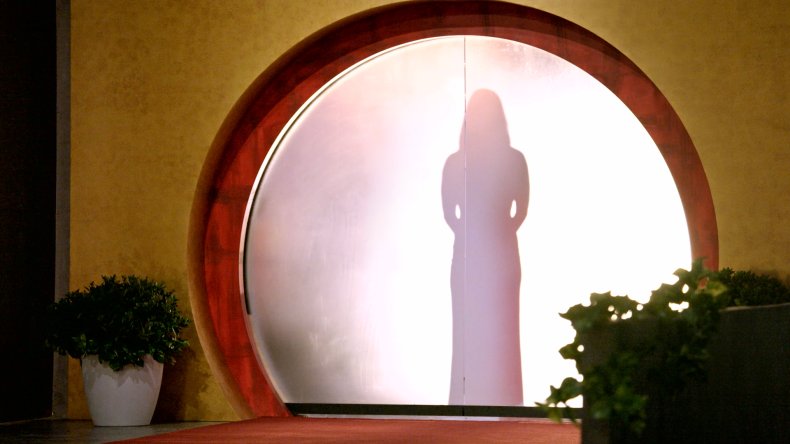 It's in these moments that the Love Is Blind cast members can start relationships or realize that the person they're talking to isn't for them. Some may pick a partner quickly, while others may be confused with the options they're given. The only catch to the process is the members cannot see what the other person looks like until the pair has chosen to get engaged.
There's a whole second part to the process. Love Is Blind allows engaged couples to go on vacation together, move in together and, eventually, to get married. That means viewers will get to see an emotional bond built between the blind lovers, the excitement of their meeting and the drama or celebration that ensues by the time they walk down the aisle.
For fans of The Bachelor, the yearning for an emotional connection is there. So are the fireworks. For viewers who love reality-TV drama, there's likely to be a classic love triangle or an inner-relationship conflict that could threaten a couple's happily ever after.
The trailer shows some hopefuls talking about the difference in blind dating. One says, "Ethnicity, race, physical appearance—none of that matters." Later in the promotion, the relationships get real. While in the pods, the couples can focus on who they are and what they want from a relationship. In real life, though, conversations about student debt and the hardships of interracial relationships are brought to light. The teaser ends with a teaser of a bride seemingly running away from her wedding.
Netflix recently found success with a similar reality show, The Circle. Its competition requires players to live separately in apartments while communicating with other competitors via an app called the Circle. Each is known only by their profile.
Circle players can catfish their competitors or present an authentic version of themselves. Through games and conversations, some lose while others gain popularity.