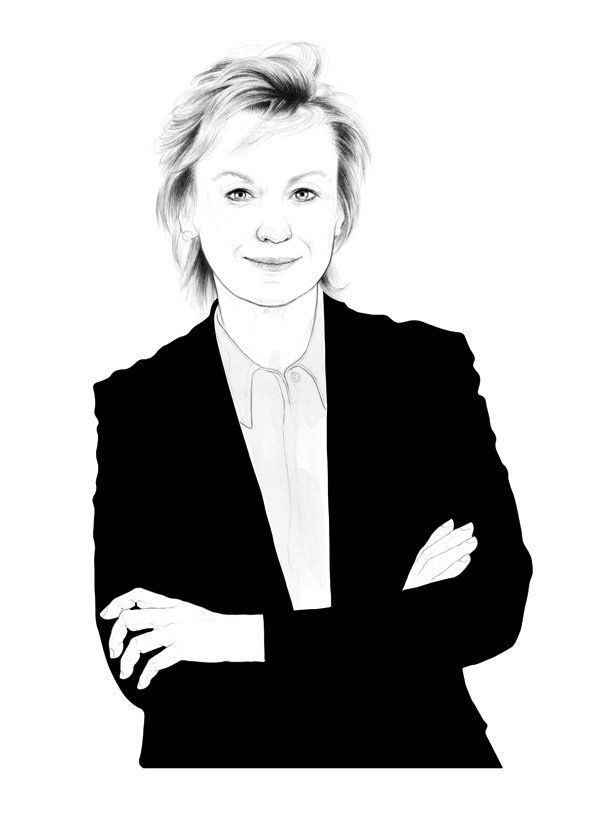 The issue in your hands celebrating Women in the World was produced by a still-evolving team of editors, writers, and photographers who have joined me to re-create a great institution after its journey through tough times. Some are veterans of the dedicated staff who heroically kept the magazine going throughout its economic travails. Others are fresh recruits who bring talents honed by experience not just in the media, new and old, but in the broader world as well. All of us salute Dr. Sidney Harman, who understands that the past is prologue—and who believed enough in NEWSWEEK's brilliant journalistic legacy to invest in its future.
We've all heard the argument that a weekly newsmagazine has no role in today's relentless, 24/7 news culture, in which digital blizzards of information come at us at blinding speed. In fact, I was one of the people making that argument when IAC's chairman, Barry Diller, invited me in 2007 to found a news and opinion website that became THE DAILY BEAST, which, in a new joint venture, has allied with NEWSWEEK as brother and sister in cyberspace and in print. NEWSWEEK is now doubly lucky to have Mr. Diller partner with Dr. Harman in business leadership.
Ironically, it was living in THE DAILY BEAST's fast and furious news cycle for the past two years that revealed to me what a newsmagazine can bring to the table when it's no longer chasing yesterday's story. It's about filling the gaps left when a story has seemingly passed, or resetting the agenda, or coming up with an insight or synthesis that connects the crackling, confusing digital dots. NEWSWEEK's cover story last week—"Brain Freeze"—made the point exactly: a surfeit of information seizes up the ability to process it. What a magazine can offer readers is a path to understanding, a filter to sift out what's important, a pause to learn things that the Web has no time to explain, a tool to go back over the things we think we know but can't make sense of. A magazine allows the reader to play in a different key.
There is a time for the quick zap of news on the Web—and a time for the more interpretative pleasures of the printed page. Both of those rhythms are on display in the new structure of NEWSWEEK. Our front section NewsBeast reflects the fast tempo of Web culture. Omnivore, our new culture section, embraces the contemporary reader's desire to graze, from a good new book to an exciting travel destination, from a must-see art exhibit to a must-have iPad case.
And let's not forget pictures … the video we watch online is enthralling. Who wasn't glued to history in motion in Egypt's Tahrir Square? But the still photograph imprints itself on the memory more than any moving image, especially when presented with confidence and drama across a spread that allows the image to breathe and the reader to pause and ponder. Photojournalism will play a large part in NEWSWEEK's future. So will reporting: opinions are worthless if unsustained by expertise and verifiable facts. You will come to know many new bylines writing for NEWSWEEK in the months ahead, both as columnists and reporters, as well as those you have enjoyed over the years, now energized by new assignments. Some you will read in this issue—redesigned under the skillful eye of our new creative director, Dirk Barnett—are Harvard professor Niall Ferguson, foreign correspondent Elizabeth Rubin, and commentator Kathleen Parker.
A personal footnote to our issue this week celebrating Women in the World. When my husband and I came to America from London in 1984, one of those who welcomed me most warmly and set about showing me the ropes most generously was the legendary Katharine Graham, the publisher of The Washington Post and one of the 20th century's greatest woman pioneers. It was Kay Graham who, after taking ownership of NEWSWEEK in 1961, guided the magazine through its most glorious decades. Naturally I feel honored to be the first female editor of NEWSWEEK. But I'm both humbled and grateful to know that the trail was blazed long ago, and that Kay Graham blazed it. This issue is dedicated to her memory and inspired by her example.