The New Normal for Trade Show PR: Showing Up Is No Longer Enough
Done well, events continue to offer enormous opportunities for businesses to promote their brands in front of their target audiences.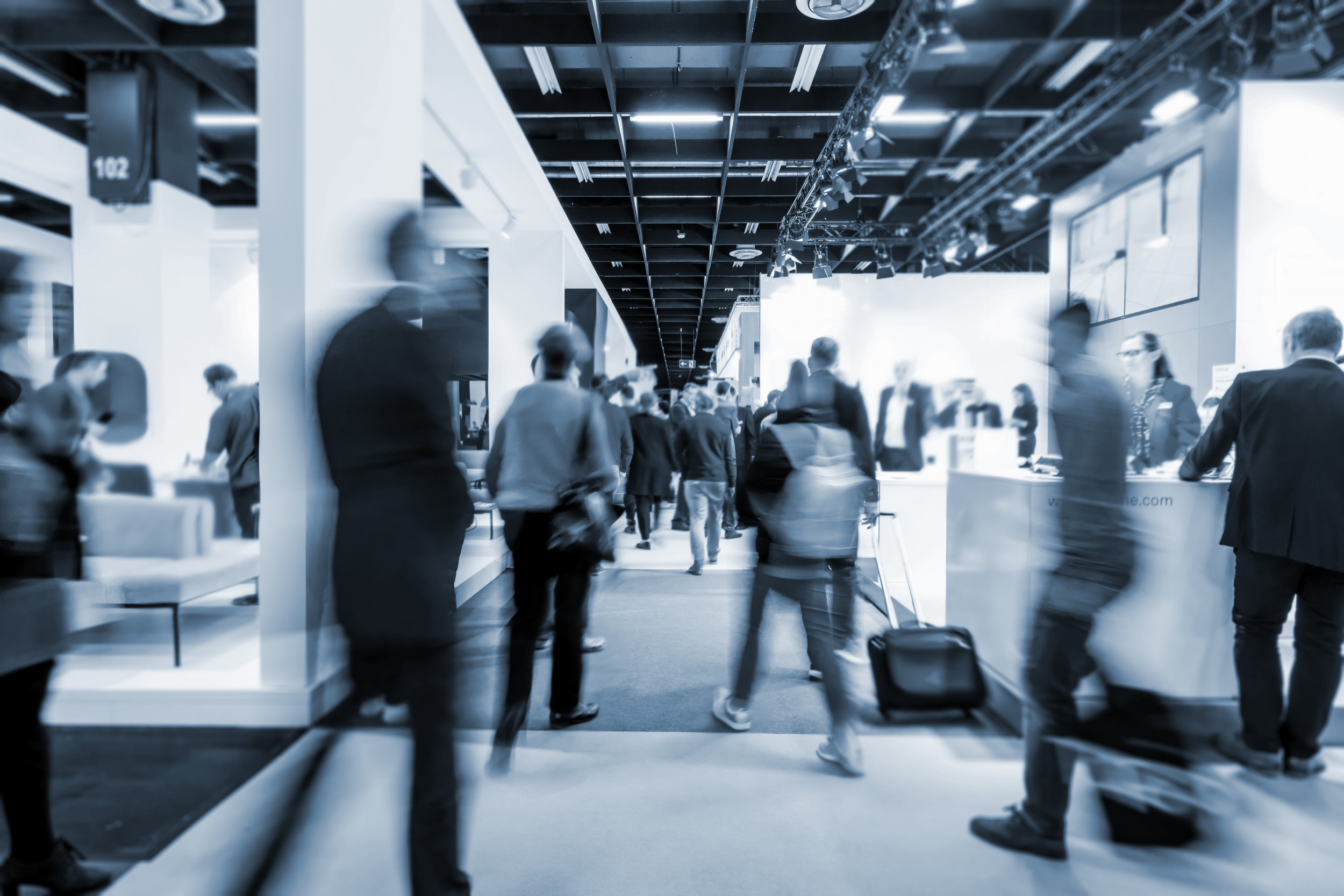 Little by little, we're beginning to see in-person trade shows again as we emerge from the pandemic. As with many other business trends that we have seen accelerate as a result of COVID-19, such as remote work and e-learning, we can expect trends around trade show PR to accelerate as well. That means trade show PR will continue to get harder, not easier.
Traditionally, one of the best ways for B2B brands to make themselves known has been by exhibiting at industry events. Trade reporters have typically attended top shows in abundance, making it possible for brands to set up onsite meetings to show off new products and connect executives with journalists and analysts. Having a booth at a trade show has been a natural news hook for press releases and social media campaigns as well.
Or at least, that's how it has been in the past.
More Journalists Are Staying Home
What I'm seeing today is that as companies begin to attend trade shows again, they are getting a slower start on everything from booth construction to sponsorships to applying for event-specific speaking opportunities and awards.
Once companies are at an event, they are finding the experience is different as well. In some cases, events are struggling with attendance. In virtually all cases, those of us in the industry are seeing fewer members of the media attending in-person events, making PR efforts around trade shows more challenging.
Bottom line: Companies shouldn't automatically assume that the news media will be at their event, even if reporters have always attended in the past.
This change is partially COVID-related, but also part of a longer-term trend I've observed. Business and trade publications are increasingly cash-strapped and often simply don't have the staffing levels or travel budgets to attend events they have in the past.
Even when a journalist does attend a trade show, it's often in and out on the same day rather than a leisurely three- or four-day "boondoggle" as in the past. That means editors and reporters typically have little time to schedule sit-down interviews on-site.
The New Normal Requires Smarter PR
Does this mean B2B brands should not conduct PR around trade shows where they exhibit?
Absolutely not. But they do need to be smarter about it. When in doubt, the best PR response is simple and always the same: Create actual news. For example:
• Conduct a legitimate survey on a timely industry topic;
• Time a major product announcement with the show's opening;
• Announce a big customer win or success story at the event;
• Highlight a sexy new industry partnership.
You should still mention the event in your press release, but don't make that the focus of your announcement. Your trade show booth is not news — particularly for journalists who aren't even attending the event.
Since many journalists are staying at home these days, reach out and say, "Since we won't be able to connect at the event, could we have coffee delivered to your home for a brief Zoom prior to the show to catch up on recent developments and discuss how the industry is changing?"
The Fundamentals Haven't Changed
Finally, don't forget these tried-and-true steps for trade show PR before getting started:
1. Determine Your Goals
What is your business hoping to accomplish at the event? A few examples include increasing industry exposure, launching a new product, creating marketing leads or connecting with specifically targeted industry influencers.
2. Determine the Best Way to Visually Present Your Brand
Display booths are the face of the business at most events and serve as a meeting place for your team and event attendees. The way your booth is presented can mean the difference between drawing in visitors and pushing them away.
3. Establish Key Messaging Points
Messaging points give your visitors a brief yet informative summary of what your company can do for them. An example of some of these key messages can include what your company is currently doing, where your company hopes to be in the future, or an announcement on the release of a new product or service.
4. Show What You Know
Trade shows offer an excellent opportunity to put your potential customers and the media in touch with the people who make your company what it is. Having subject matter experts on hand to further explain and promote your company will give your visitors more confidence in your product and brand.
One of the biggest mistakes a business can make when planning for an event is not giving its PR firm enough time to prepare the right way. Cramming at the last minute will leave things unorganized, resulting in your brand missing out on the opportunity to present its best image.
Done well, events continue to offer enormous opportunities for businesses to promote their brands in front of their target audiences. Don't miss out on the chance to create a positive and lasting impression through the use of events and a capable PR firm.