New North Korea Sanctions Could Be 'Dangerous,' Russia Foreign Minister Tells Tillerson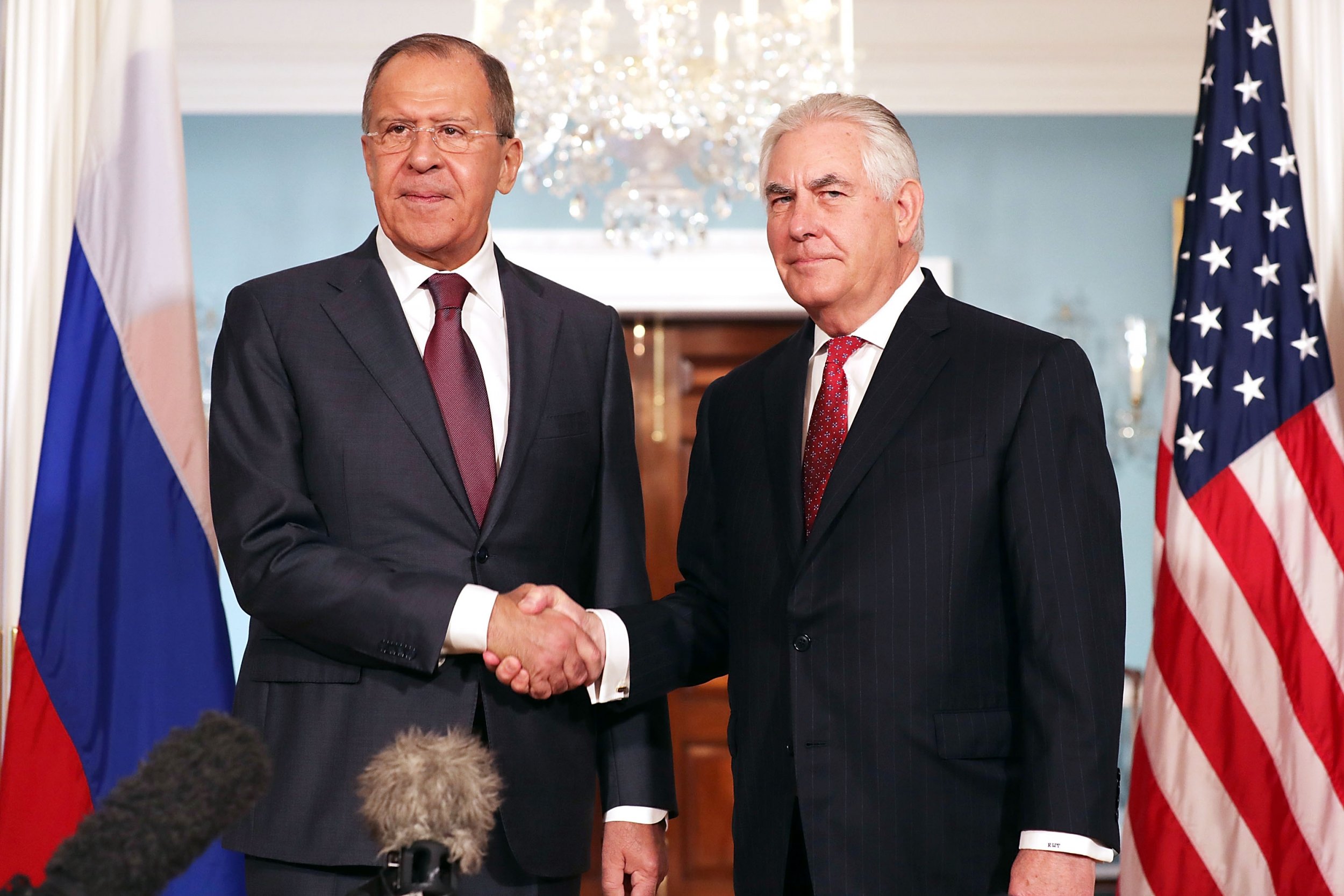 Secretary of State Rex Tillerson was warned during a call Wednesday with his Russian counterpart that placing new sanctions on North Korea could be "dangerous," according to a readout of the call and an Associated Press report.
Russian Foreign Minister Sergey Lavrov told Tillerson that the U.S. should avoid taking military actions against Kim Jong Un's regime and that the Russian government believes additional sanctions could prove "counterproductive and dangerous."
Tillerson's response to Lavrov is unclear, but the pair did condemn the North's most recent test on Monday, when a missile sailed over U.S. ally Japan.
The conversation occurred after President Donald Trump took to Twitter Wednesday and said "taking was not the answer" to the North's continued missile and nuclear tests, seemingly suggesting that a diplomatic approach could not work.
Through its state-run media arm, North Korea responded Wednesday with another threat toward the U.S. territory of Guam, claiming the medium-range rocket that buzzed Japan was the first ever fired from the capital of Pyongyang and was a "meaningful prelude to containing Guam."
Economic sanctions against North Korea were last approved by the United Nations Security Council on August 5. They target exports such as coal. After Monday's test, Japan's U.N. ambassador called for the U.S. to propose even more sanctions, but thus far no new proposal has been made.
Sanctions have been an oft-used U.N. tool to force the economically limited North to the negotiating table, but Kim and his predecessors have persisted with their rogue actions.
Only last week Tillerson had praised the North for not conducting a test since the latest sanctions were put in place.
"We hope that this is the beginning of this signal that we've been looking for—that they are ready to restrain their level of tensions, they're ready to restrain their provocative acts, and that perhaps we are seeing our pathway to sometime in the near future having some dialogue," Tillerson said on August 22.
Since then, though, the North has fired off four missiles, including three on Saturday, upping its total to 22 missiles tested this year alone. The North fired 21 missiles all of last year.