New Accusations of Sex Abuse Against Ohio State Doc, as GOP Rep. Jordan Denies Knowing of Crimes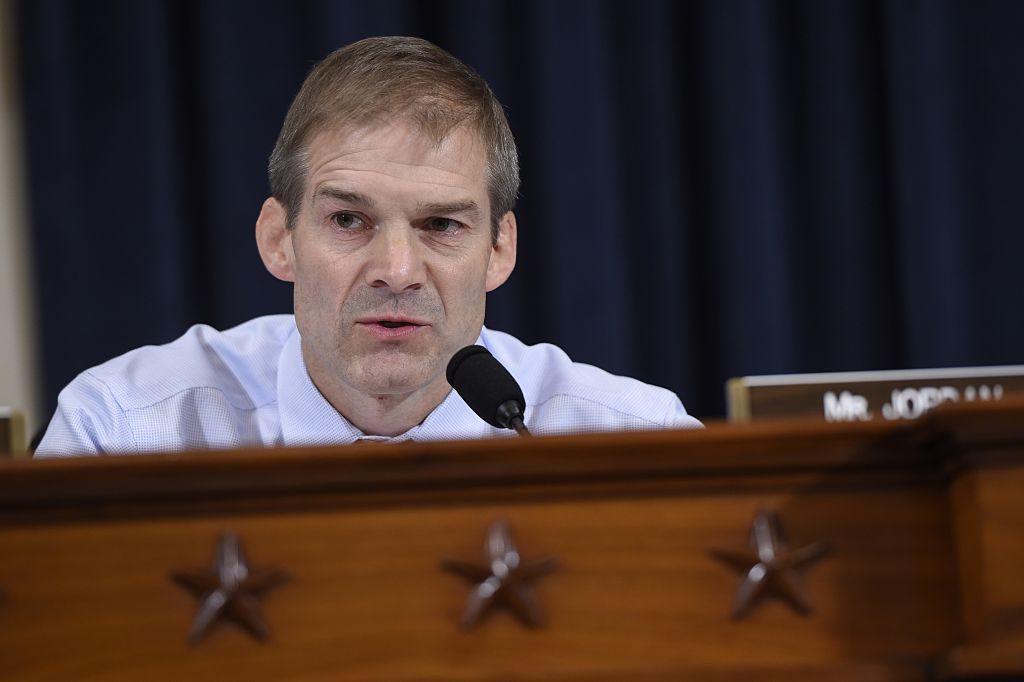 New accusers came forward Friday claiming they were sexually assaulted by a doctor who treated Ohio State University athletes.
In interviews with The Associated Press, seven former athletes and a former nursing student made allegations of sexual misconduct against the doctor, who killed himself in 2005 at age 67.
The eight men told the agency Strauss fondled them during medical exams, ogled naked young men, groped them during physicals and had them drop their pants even while examining them for a cough or heartburn,
Speaking to CNN Friday one of the men, former graduate nursing student Brian Garrett, claimed abuse also took place off-campus. He alleged that Strauss touched him inappropriately while Garrett was working in the doctor's off-campus clinic in 1996, and that Strauss also asked him to watch while he abused one of his patients.
Two of the alleged victims who spoke to the AP say Strauss wasn't stopped even after they complained — one to a coach and another to a school physician.
Former OSU student Mike DiSabato previously came forward to allege that he was abused by Strauss, who treated members of the university's athletics teams. DiSabato claimed that GOP congressman Jim Jordan of Ohio knew about the alleged abuse, with other wrestlers backing DiSabato's claims. Jordan was a wrestling coach at OSU during the time of the alleged incidents.
Jordan denied the allegations, and said he will cooperate with investigators.
"Conversations in a locker room are a lot different than allegations of abuse," the former team coach told Fox News' Bret Baier Friday. "No one ever reported any abuse to me. I would have dealt with it."
Asked if he ever heard any locker-room banter about Strauss' conduct, Jordan replied, "No. No. No type of abuse. We did not hear that."
In April, OSU announced it was launching an investigation into the allegations, and hired law firm Perkins Coie to look into the claims.
Ohio State says more than 150 former athletes and witnesses have been interviewed so far.
The university said in a statement Thursday that it is "focused on uncovering what may have happened during this era, what university leaders at the time may have known, and whether any response at the time was appropriate."
"We remain steadfastly committed to uncovering the truth," it added.
Strauss' relatives have not commented on the allegations.