New 'Old Town Road Remix' with BTS Rapper Could Break Records
"Old Town Road" by Lil Nas X is 16 weeks strong on the top of Billboard 100 singles chart, and will break a record if it stays in the top spot for one more week. Perhaps to ensure this, he has brought on one of pop music's biggest stars for yet another remix.
The 20-year-old country rapper has included RM of BTS, the world's largest boy band, in a remix entitled, "Seoul Town Road," a reference to the capital city of South Korea.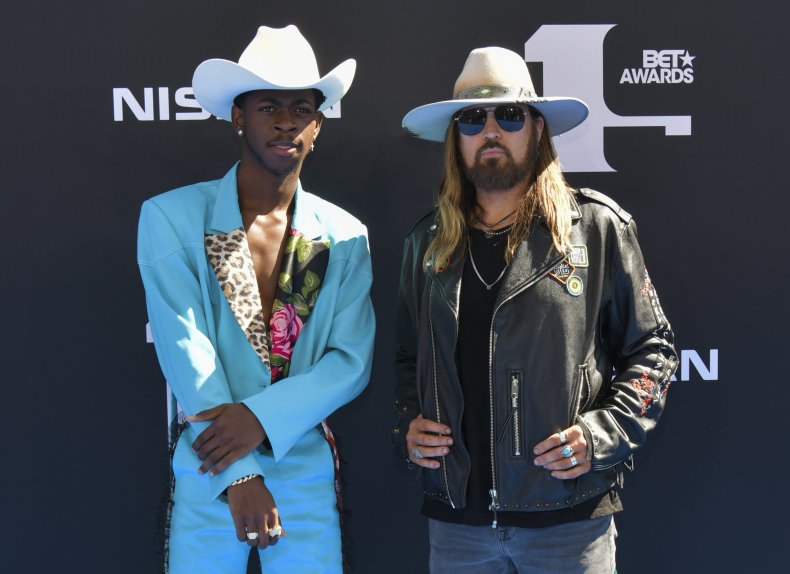 The Korean band's leader delivers new verses to the hit singing, "I got the homis in my bag, have you heard of that? Homis made of steel, from Korea, they the best. Riding to the farm, grabbing all the corn, we gon' get yo' money with my homi in your backyard." This play on the word "homie" is a reference to a Korean hoe or hand plow made of steel.
Reactions on Twitter to the new remix were swift and positive, particularly from BTS fans who were not regular listeners of country hip-hop.
"Old Town Road" has tied the singles record currently with Mariah Carey and Boyz II Men's "One Sweet Day" and Luis Fonsi, Daddy Yankee and Justin Bieber's "Despacito."
It's unclear if this remix will count towards the original track's chart position. According to NPR, Billboard only counts remixes that "meet certain parameters, as a single entity with the original song." Though the remix it so similar to the original rendition, it seems unlikely that it wouldn't count towards streaming data.
In what stirred a controversy, "Old Town Road" was originally kicked off the Billboard country chart. Country star Billy Ray Cyrus later stepped in to sing on arguably the most popular remix of the song. There have been various and numerous remixes that followed, and on Thursday, even Spotify joked about the unusual amount number of remixes to come out of the single.