New OnePlus 10T Phone Compared With 10 Pro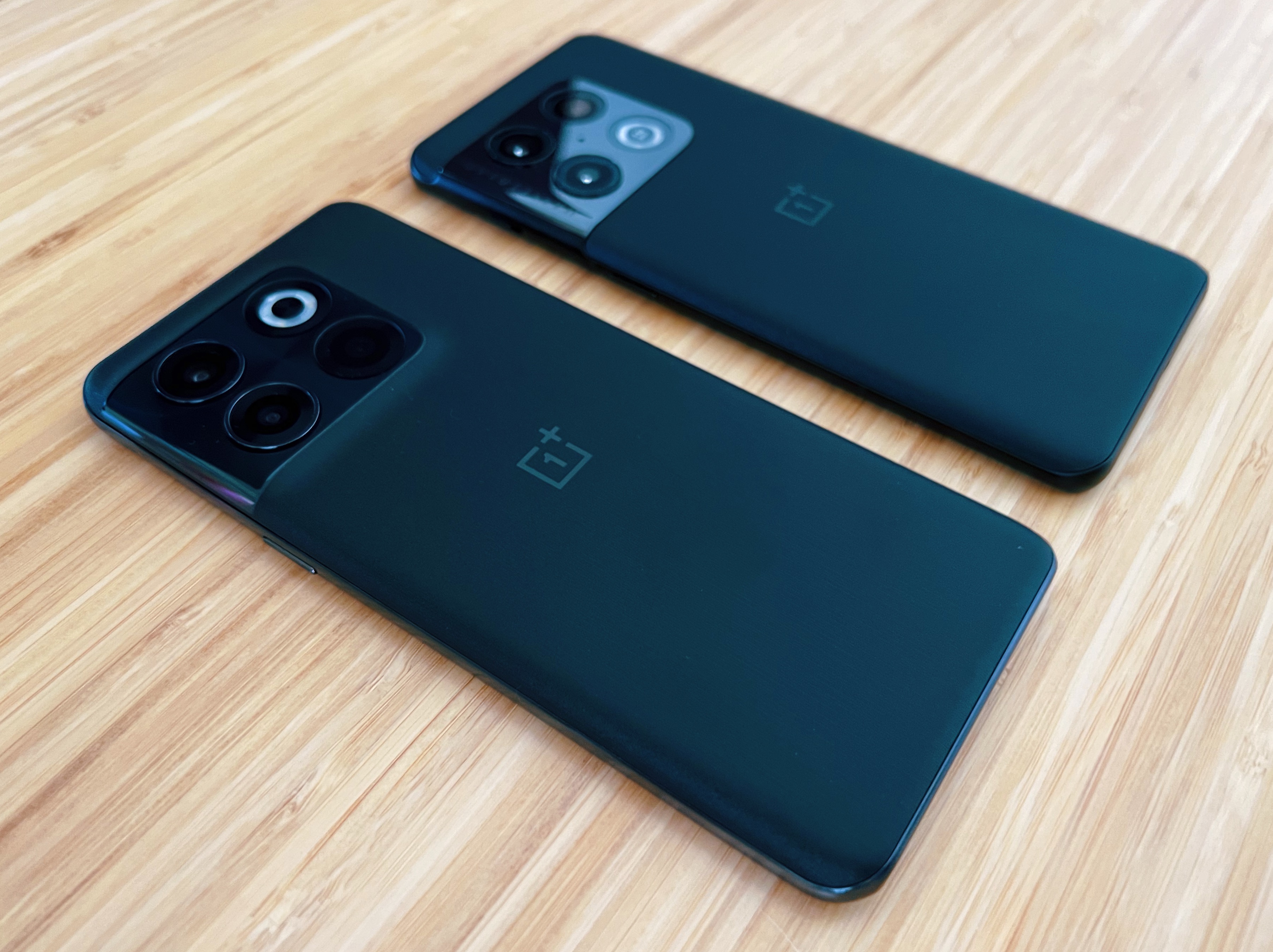 It's not unusual to have one or more variants of a mobile phone. Sometimes it's because retailers or network carriers want a unique product to offer. But that doesn't appear to be the case with the newly announced OnePlus 10T and the still seminew 10 Pro—but it's not. There's about a $150 price gap between the two phones, but it's a little hard to even see them as low-end and high-end versions of each other. The new 10T phone is simply a bit different, for better or worse.
While the two phones are similar at a glance, they do have their own personalities the closer you look. For example, the front hole-punch camera on the OnePlus 10 Pro is in the top left. The OnePlus 10T's is centered. The flash on the back of the phones is also in slightly different places.
With a focus on the new OnePlus 10T, let's compare the two phones. If you are eyeing a new Android phone, both of these options are reasonable choices. But which one is better suited to your preferences?
TL;DR
OnePlus 10T:
Retails from $649 (8GB RAM; 128GB storage)
Available for preorder September 1, on sale September 29
Snapdragon 8 Plus Gen 1 system on a chip
Faster wired charging; no wireless charging
Macro camera
OnePlus 10 Pro:
Retails for $799 (8GB RAM; 128GB storage)
Available for purchase now
Snapdragon 8 Gen 1 system on a chip
Higher resolution display
Telephoto camera
Buy at OnePlus.
Differences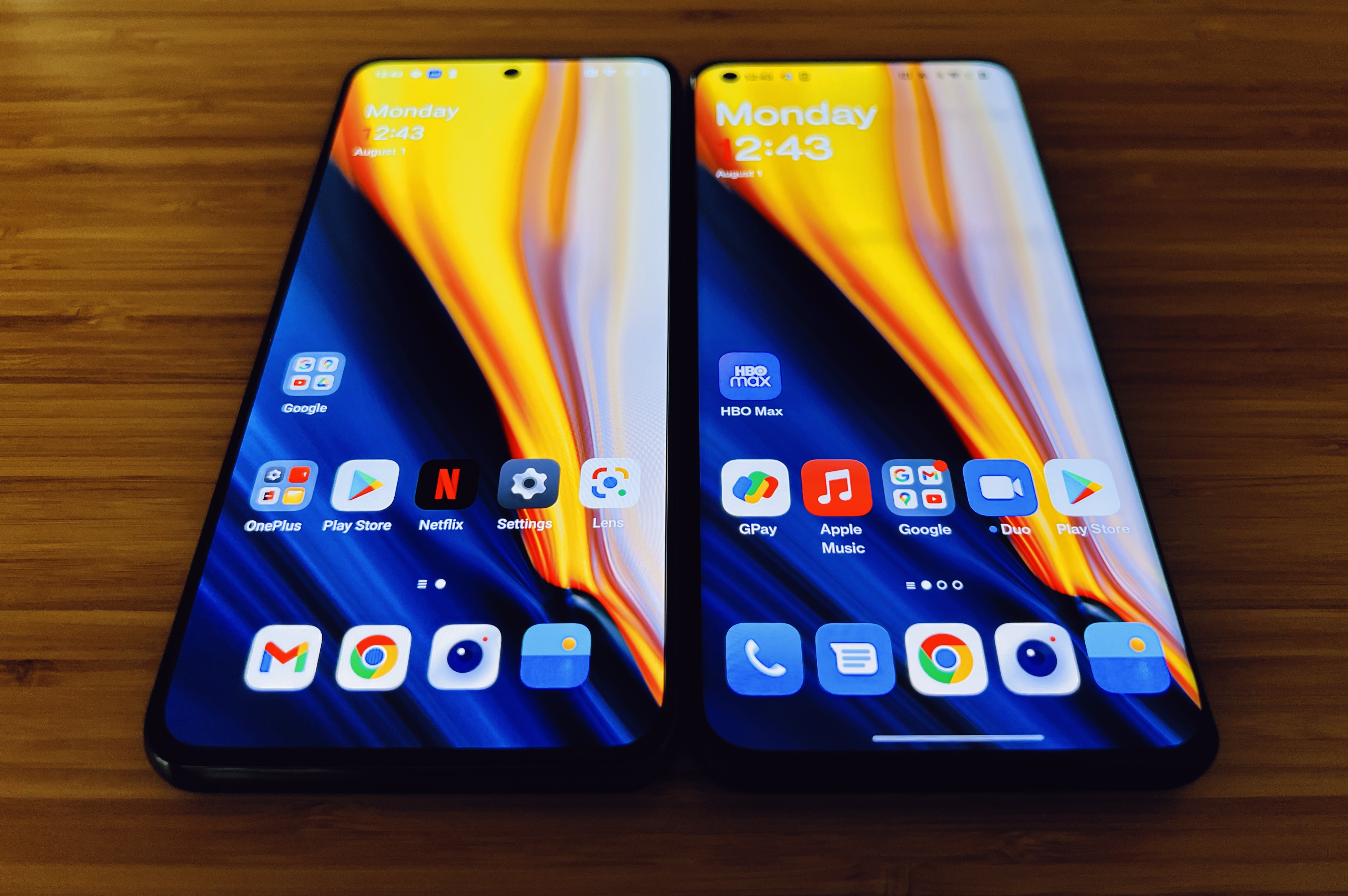 I went through the two phones' spec sheets to highlight some of the notable differences. These aren't every single item, but they are likely the ones that could sway a buying decision. While plenty of the discrepancies are minor, some, such as the macro and telephoto cameras, could be much more meaningful.
Battery
10T: 4,800 mAh
10 Pro: 5,000 mAh
Charging
10T: 125 watt Supervooc Endurance; no wireless
10 Pro: 65 watt Supervooc; wireless 50 watt Airvooc
Buttons
10T: No slider
10 Pro: Physical slider (mute to ringer) on right side
Bluetooth
10T: Bluetooth 5.3
10 Pro: Bluetooth 5.2
Display
10T: 2412 x 1080 resolution (394 pixels per inch)
10 Pro: 3216 x 1440 resolution (525 pixels per inch)
Main Camera
10T: sensor: Sony IMX766; sensor size: 1/1.56-inch; megapixels: 50; pixel size: 1.0 microns
10 Pro: sensor: Sony IMX789; sensor size: 1/1.43-inch; megapixels: 48;
pixel size: 1.12 microns
Ultrawide Camera
10T: megapixels: 8; field of view: 119.9 degrees
10 Pro: megapixels: 50; field of view: 150 degrees
Macro Camera
10T only
Telephoto Camera
10 Pro only
Front Camera
10T: megapixels: 16
10 Pro: megapixels: 32
Video
10 Pro can record 8K video at 24 frames per second and 4K at 120 fps, while the 10T does not have those two options.
Accessories in the Box
10T: 160 watt Supervooc power adapter
10 Pro: 65 watt Supervooc power adapter
Impressions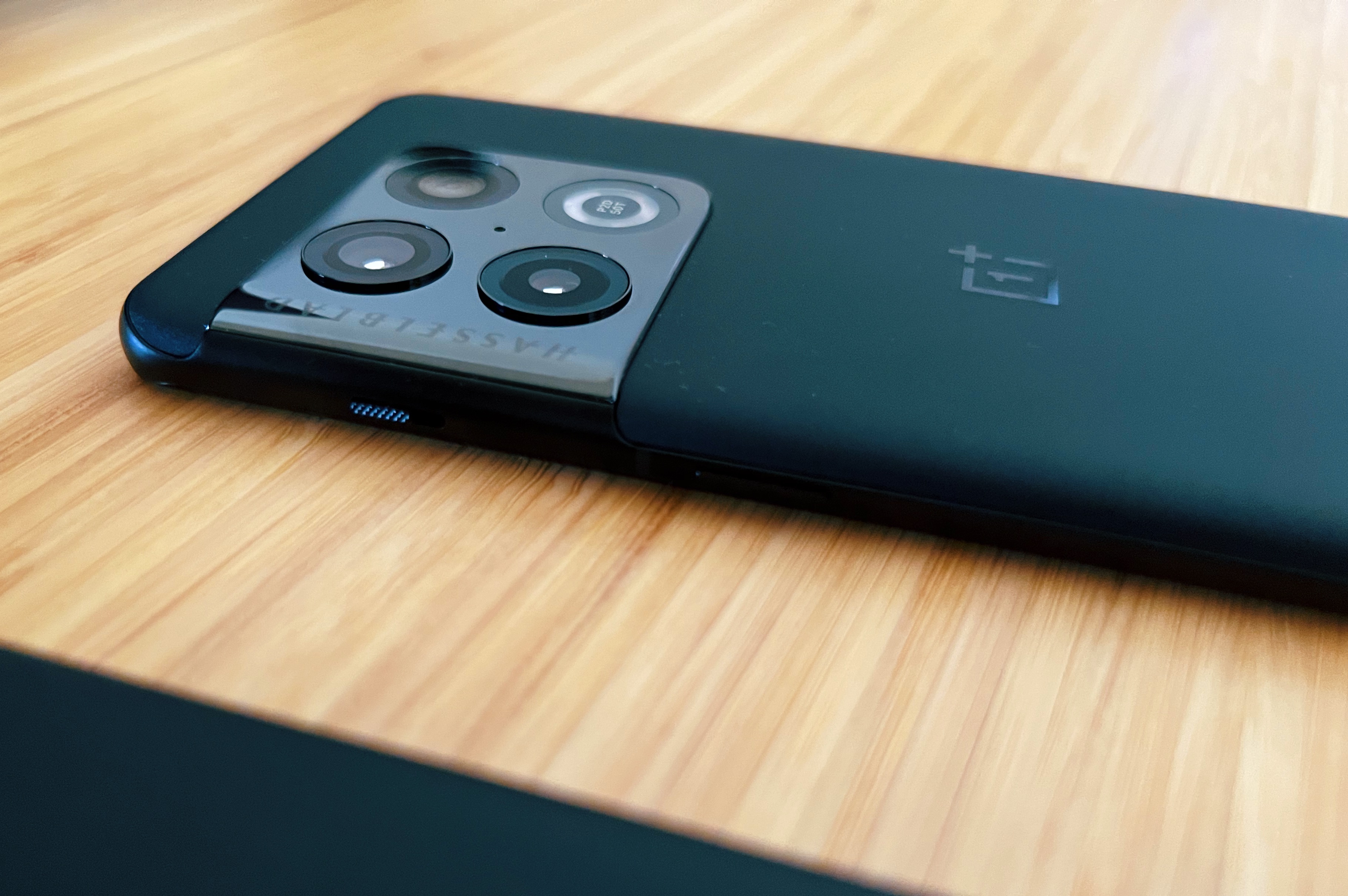 Initially I found the OnePlus 10T to be so similar to the 10 Pro 5G that I would first need to check to see which one had the slider switch on the right side to identify them confidently. While I rarely found myself noticing a difference in speed or overall performance for everyday tasks, it was other details that I missed from one to the other.
As inconsequential as it might seem, I did wholeheartedly miss that physical slider switch on the 10 Pro 5G. But I also did really enjoy the extreme 125 watt wired charging speed on the 10T. That phone has a slightly better camera sensor but also fewer technical capabilities, such as the ability to record 8K video. If the phones weren't similar enough in design, the pros and cons list of the hardware and software for each of these makes the buying decision dizzying.
Even the materials on the back of the phones are different enough to evoke a preference, but one that may change from day to day. Most of the time, I found myself gravitating to the 10 Pro 5G's smooth, but not slippery, plastic texture. The 10T's ever-so-slightly more ridged surface probably provides more grip, however, and is also pleasant.
Should You Buy the OnePlus 10T?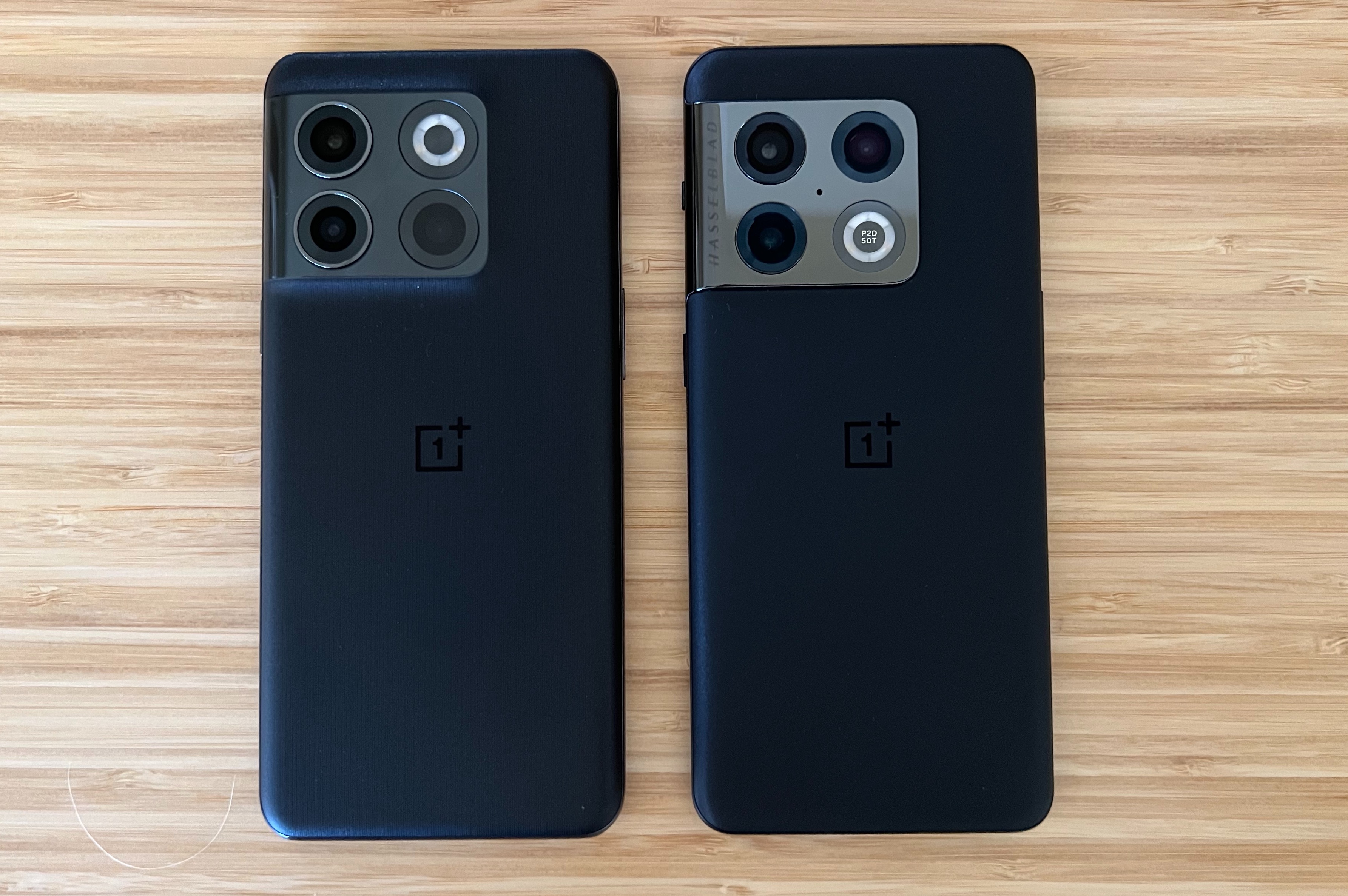 At the end of the day, the choice between these two phones hinges on the more technical specs. Do you want (or need) to record 8K video? Do want a higher resolution screen? I've liked my time with both phones and feel as if either one would be a solid choice for someone looking to upgrade a 2- or 3-year-old Android phone.
If a feature like charging speed is incredibly important to you for a specific reason, then I would go with the 10T. Though price might be the determining, and most differentiating, factor: The OnePlus 10T will start at $649 when it becomes generally available at the end of September. The 10 Pro starts at $799 with the same RAM and storage configurations.
Buy at OnePlus.

Newsweek may earn a commission from links on this page, but we only recommend products we back. We participate in various affiliate marketing programs, which means we may get paid commissions on editorially chosen products purchased through our links to retailer sites.