The Roman Catholic Archdiocese of New Orleans will pay more than $1 million after it was accused of submitting fraudulent claims to the Federal Emergency Management Agency (FEMA) in the wake of Hurricane Katrina, the U.S. Department of Justice (DOJ) said Monday.
The alleged false claims were made to cover repairs the Archdiocese said were needed after the deadly and destructive hurricane ripped through the area in August 2005. The claims were made between 2007 and 2013 and were prepared for the Archdiocese by the Los Angeles-based engineering company AECOM, the DOJ said in a Monday news release.
Concerns over the claims were initially brought through a 2016 lawsuit filed by a whistleblower with AECOM. A copy of the new settlement agreement released by the DOJ this week said the whistleblower previously alleged the Archdiocese of New Orleans violated the False Claims Act through claims it filed seeking funds to cover hurricane-related repair costs. The DOJ said it became involved in the case last year.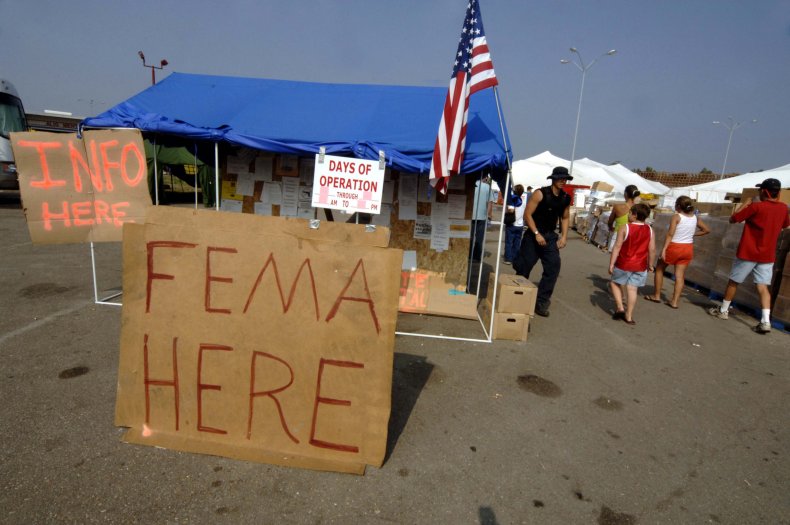 The U.S. Attorney's Office for the Eastern District of Louisiana described FEMA funding as "an instrumental component" in helping individuals in need in the wake of a natural disaster.
"The favorable resolution of this False Claims Act matter illustrates the collaborative efforts and firm commitment by our federal partners to use all available remedies to address signs of fraud, waste and abuse," the U.S. attorney's office said in the DOJ release.
In its settlement agreement, the DOJ alleged the Archdiocese requested funds to repair three buildings based on either inaccurate descriptions of the damages those buildings incurred or false estimates for how much those repairs would cost. In one example, the DOJ said AECOM submitted a claim for the Archdiocese to repair an air conditioning system that did not exist at the time of the hurricane. In another example, the DOJ alleged the Archdiocese "misstated square footage" of a building.
Those kinds of allegedly fixed details led to either heightened estimates for repairs or the estimated costs of replacing a building entirely to be downplayed, the DOJ said.
The Archdiocese "certified as accurate" the claims despite exaggerations included in some estimates, the DOJ said.
As part of the settlement agreement, the Archdiocese will pay the U.S. a total of $1,050,000, with the first $300,000 due within one month and the final payment due within the next two years.
The U.S. Bankruptcy Court for the Eastern District of Louisiana granted approval for the DOJ's settlement with the Archdiocese of New Orleans in late October, the DOJ said.
Newsweek reached out to the Roman Catholic Archdiocese of New Orleans for comment.