New Orleans Jazz Legend Allen Toussaint Dies at 77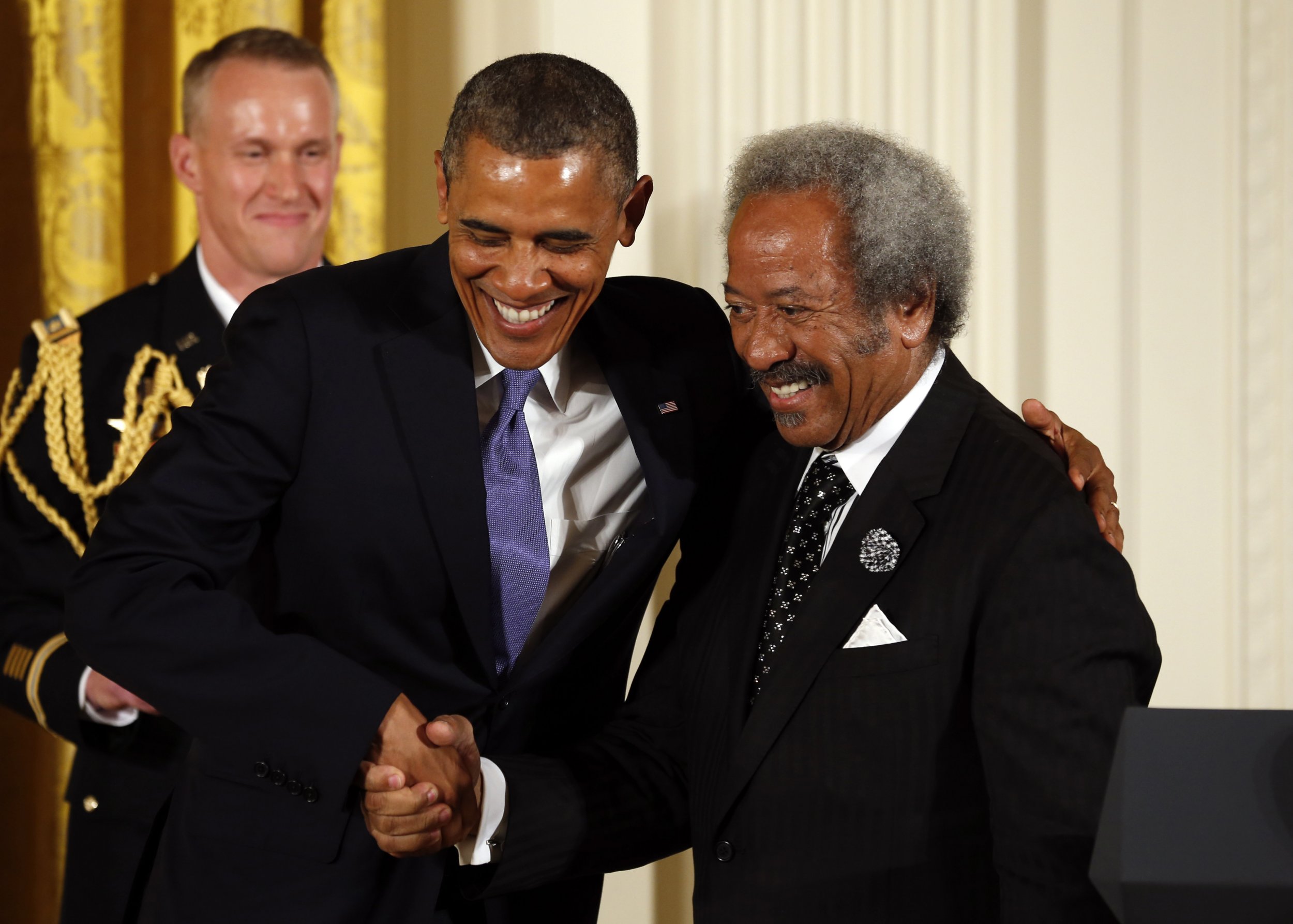 New Orleans jazz legend Allen Toussaint died early Tuesday morning, after suffering multiple heart attacks following a concert at the Teatro Lara in Madrid. Spanish newspaper El Mundo reported that Toussaint collapsed in his hotel. He was resuscitated but suffered a second, fatal heart attack en route to the hospital. He was 77.
Toussaint, who was inducted into the Rock and Roll Hall of Fame in 1998, was born in working-class New Orleans, where he taught himself to play piano. His music career spanned seven decades, and he will forever be associated with fellow New Orleans legends like Dr. John, Professor Longhair, Aaron Neville and anyone else who has been instrumental in the city's uniquely vibrant music scene. To a national audience, he's known for writing Labelle's 1975 hit "Lady Marmalade," Lee Dorsey's "Working in the Coal Mine," Ernie K-Doe's "Mother in Law" and several other standards that have been covered by everyone from Herb Alpert to the Rolling Stones.
Toussaint remained active throughout his career, recording 19 solo albums—the most recent being 2013's Songbook—and countless collaborative efforts. In 2012, he was awarded the National Medal of Arts by President Barack Obama. Toussaint, who was on tour in Europe at the time of his death, was scheduled to play the London Jazz Festival this weekend. A fan in attendance at the Teatro Lara posted a video of Toussaint's final performance.
New Orleans Jazz Legend Allen Toussaint Dies at 77 | Culture