New Orleans Manhunt Launched as Shooters Open Fire on Crowd, Killing 3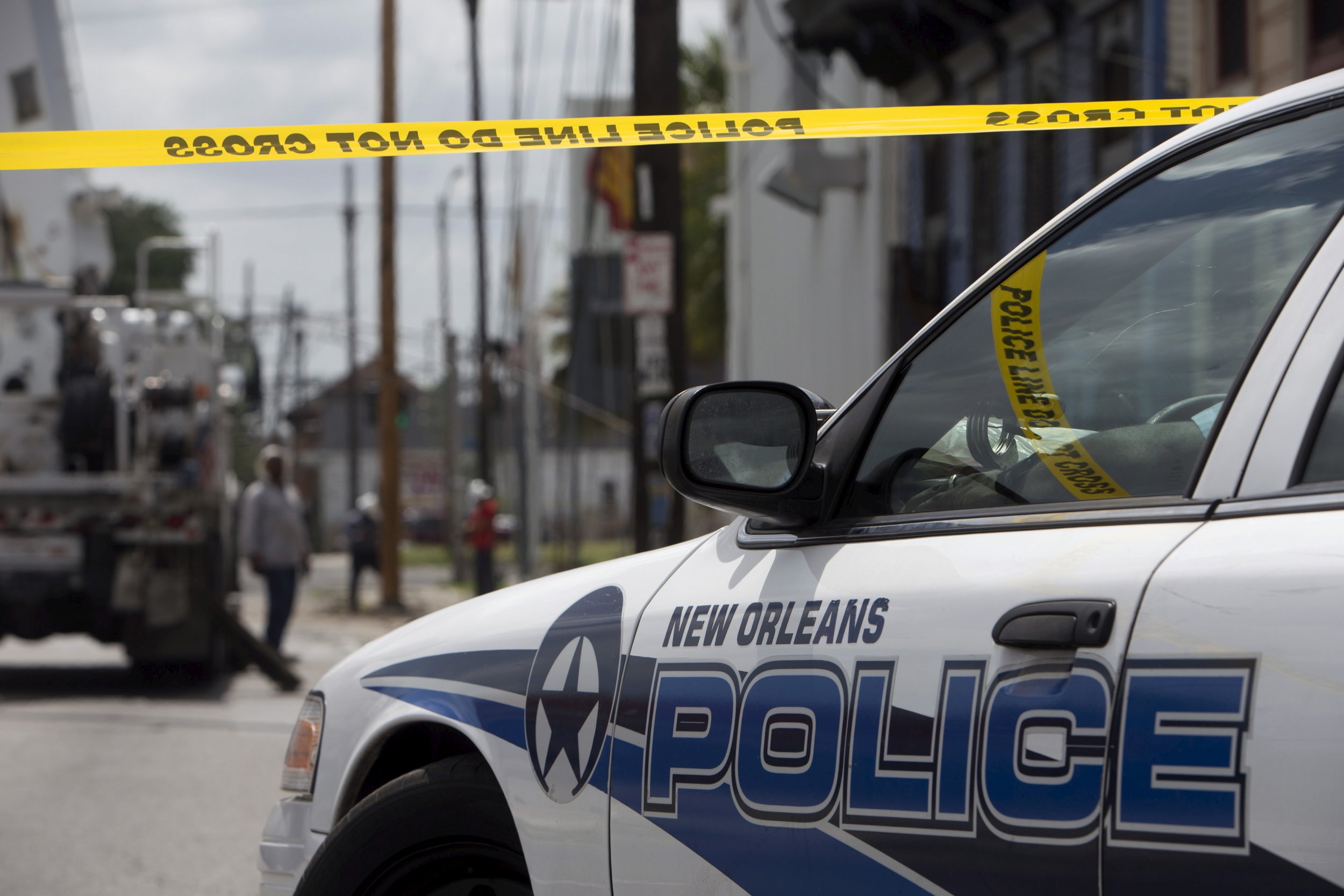 Police in New Orleans have launched a manhunt for two suspects who fled the scene of a shooting on Saturday night that left three victims dead and seven more injured.
Two males and one female were pronounced dead at the scene and seven additional individuals—identified as five males and two females—were transported to local hospitals with gunshot wounds, according to a law enforcement press release. Police officers responded to a call of "aggravated battery by shooting" in the 3400 block of Claiborne Avenue at around 8:35 p.m.
Detectives believe two armed suspects wearing hooded sweatshirts approached a group of people standing outside of a business and opened fire. They then fled the scene northbound on South Claiborne Avenue toward Martin Luther King Jr. Boulevard. The search remains ongoing. The motive for the attack remains unclear and no victim identities have yet been made public.
The Orleans Parish Coroner's Office will now determine the official causes of death and is expected to release the victims' names on completion of autopsy and notification of the families. Investigators are still in the process of gathering evidence from the scene, police have said. Local media reported the shooting took place in front of a restaurant called Chicken & Watermelon.
On Facebook, the New Orleans Police Department appealed for witnesses. City mayor LaToya Cantrell said in a statement she would offer immediate assistance to police.
"There is no place in New Orleans for this kind of violence," she said. "I speak for everyone in our city when I say we are disgusted, we are infuriated, and we have had more than enough.
"Three more lives gone," Cantrell added. "It has to end. This happened near my neighborhood, on the edge of Broadmoor. It's unacceptable anywhere. We are grateful to those on the scene tonight [and] will dedicate every resource necessary to ending this horror and seeking justice done."
The New Orleans police chief, Michael Harrison, said in a press conference just after midnight that the two unknown suspects had "appeared to fire indiscriminately" at the crowd. According to the Times-Picayune, the scene became tense and emotional as family members and loved ones appealed to police for information about missing loved ones, friends and partners.
One woman was heard shouting "that's my son. Someone please talk to me. Tell me what happened," the outlet said. A fight broke out between onlookers but was quickly contained.