New Orleans Mayor 'Committed' to Helping Houston, Which Aided His City After Katrina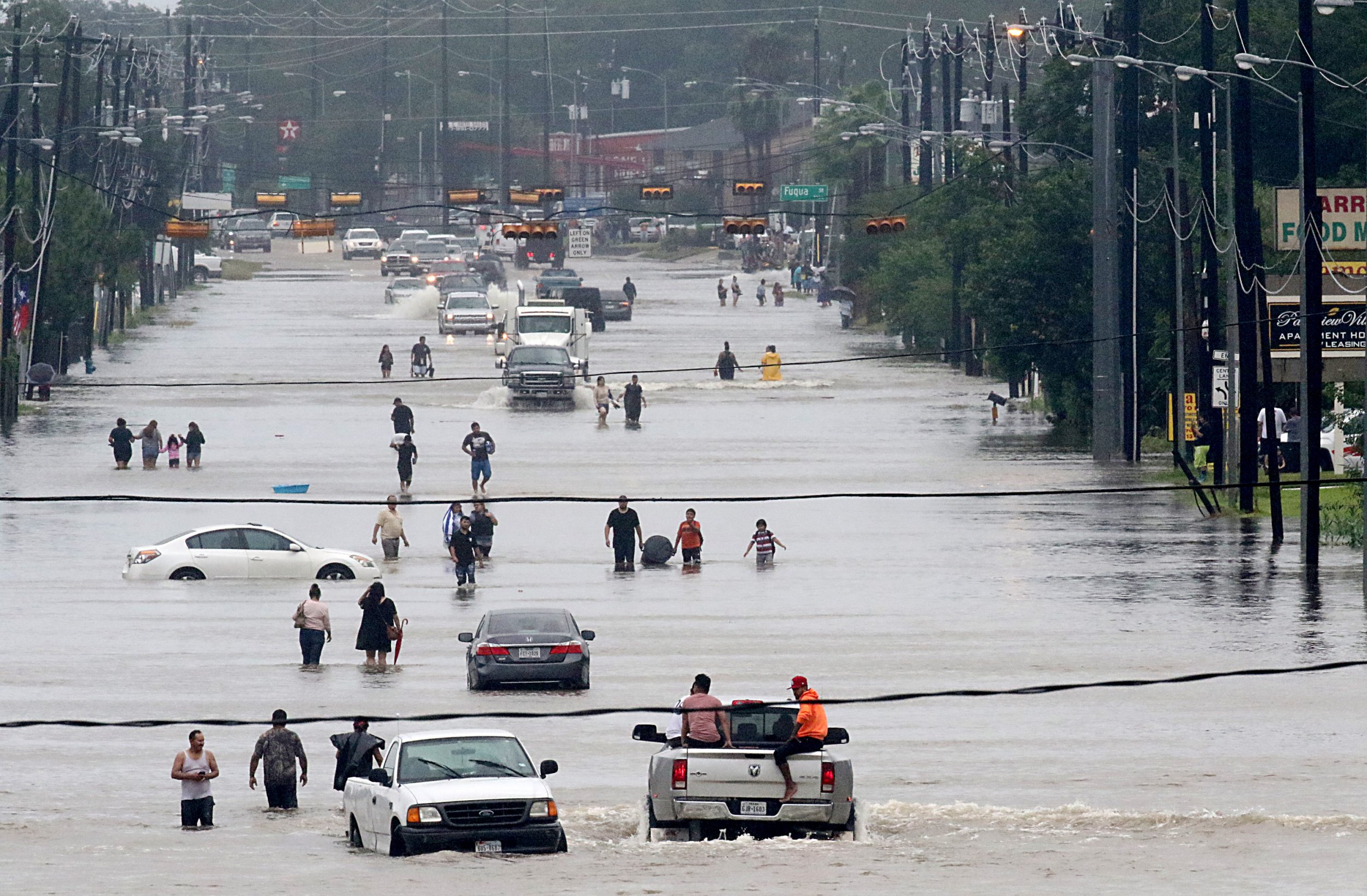 As Hurricane Harvey wreaked havoc in Houston and other parts of Texas, many couldn't help but recall Hurricane Katrina and the devastating impact it had in New Orleans.
When Katrina hit in 2005, Houston stood by New Orleans, hosting many of those who survived the hurricane. Thousands of these people would end up rebuilding their lives in the Texas city, where they're now having to deal with yet another catastrophic hurricane.
It's estimated that as many as 40,000 Katrina evacuees are now permanent residents of Houston, according to the Houston Chronicle, and some have even nicknamed Houston "New Orleans West."
New Orleans seems to recognize what Houston did for it after Katrina and wants to return the favor.
Tyronne Walker, communications director for New Orleans Mayor Mitch Landrieu, tells Newsweek, "Mayor Landrieu has spoken by phone with Mayor [Sylvester Turner] in Houston and other mayors impacted in Texas. Mayor Landrieu shared that the people of New Orleans was praying for them and pledged our full support. Mayor Landrieu also shared that New Orleanians remember the incredible outpouring of support Houston and other places gave to us following Hurricane Katrina, and our city is committed to paying it forward now that they are in need."
Along those lines, Walker notes that Landrieu reactivated the Pay It Forward Fund at the Greater New Orleans Foundation to begin raising money for Texas and South Louisiana on Monday.
Walker adds, "Additionally, our Office of Homeland Security has been coordinating with the Governor's Office of Homeland Security and Emergency Preparedness to participate in the statewide response that could include dispatch of local first responders."
New Orleans is currently facing flood and tornado warnings. On Monday, President Donald Trump declared a state of emergency for Louisiana after Governor John Bel Edwards requested assistance.