New Orleans Mayor Says There's No Time for Mandatory Evacuation Ahead of Hurricane Ida
New Orleans Mayor LaToya Cantrell said it was too late for mandatory evacuations on Friday while urging the city's residents to voluntarily evacuate or shelter in place as Hurricane Ida approaches.
Ida had maximum sustained winds of around 80 miles per hour on Friday and is expected to gain strength as it makes its way towards Louisiana. Although Cantrell said that it was too late for a mandatory evacuation of the entire city, the Democrat did order mandatory evacuation for areas outside of the city's levee protection system.
"Hurricane Ida represents a dramatic threat to the people of the city of New Orleans," Cantrell said during a news conference that the Mayor's office directed Newsweek to when asked for comment. "Time is not on our side... the city cannot issue a mandatory evacuation because we don't have the time."
"We have pivoted to... voluntary evacuation—absolutely—this is the time," she added. "Because of the lack of time, [other residents] need to shelter in place. Hunker down, it is vitally important."
Forecasters from the National Hurricane Center (NHC) said that the massive storm was expected to be an "extremely dangerous category 4 hurricane" by the time it may pass over New Orleans and other areas of the Gulf Coast on Sunday.
"Rapid strengthening is forecast during the next day or two, and Ida is expected to be an extremely dangerous major hurricane when it approaches the northern Gulf coast on Sunday," NHC said in an advisory.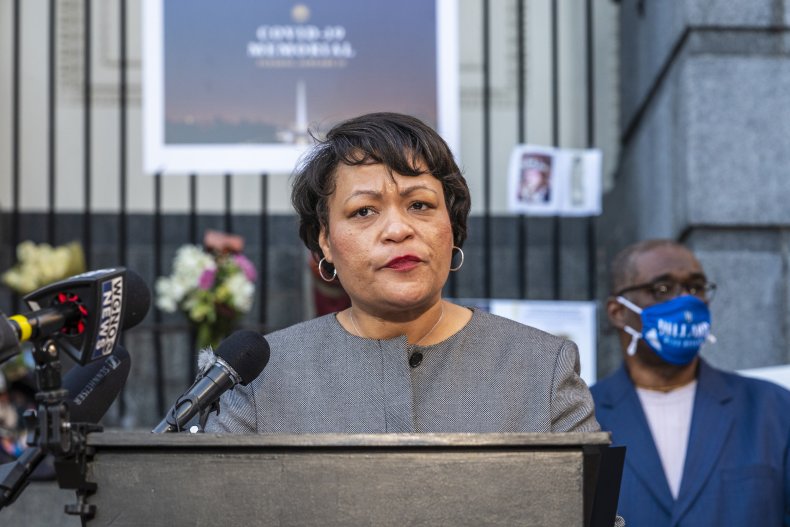 Louisiana Governor John Bel Edwards declared a state of emergency due to the Ida earlier on Friday, while it was still a tropical storm. President Joe Biden approved the emergency declaration soon after.
During a press conference later in the day, Edwards warned residents that the approaching hurricane was "going to be a very serious storm," urging those in the state to do "all that we can to be prepared."
Hurricane Ida made landfall in Cuba on Friday evening, bringing heavy winds and dense rainfall to the western portion of the island nation before moving into the Gulf.
"It shook us up hard. It was really frightening," Ivonne Deulofeu, a resident of the western Cuba town of Vinales, told The Associated Press. "We had to nail the doors of the rooms... The plants, they're all gone."
Ida's expected landfall on Sunday coincides with the 16th anniversary of New Orleans being struck by Hurricane Katrina, one of the most powerful storms to ever make landfall in North America. Katrina killed over 1,800 people, displaced millions more and caused billions of dollars in damages.