Off-Duty Cops Allegedly Called Man 'Fake American' in Altercation Where He Was Beaten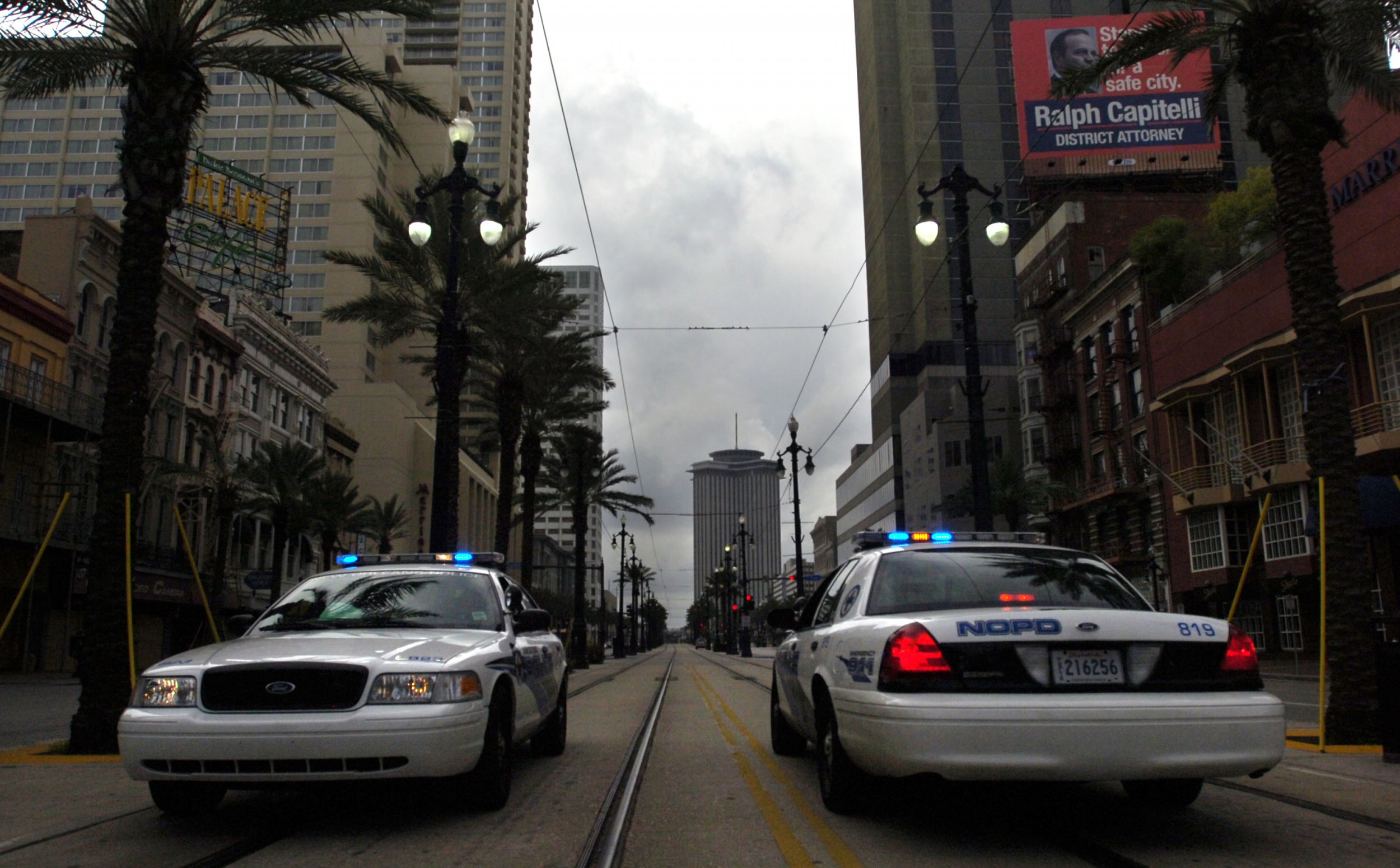 A New Orleans man who was allegedly involved in an altercation with two off-duty police officers claims they called him a "fake American."
The man, George Gomez, told local media outlets that before an alleged physical altercation with two police officers early Tuesday, they questioned if he was American. Gomez toldThe New Orleans Advocate that he is from the U.S., but grew up in Honduras.
"Calling me fake American and all that; we almost look the same color, so I don't know what the difference between him and me. What is the difference at this point?" said Gomez to WVUE.
Gomez said that he was wearing camouflage and that the cops took offense to it and asked him if he was in the military. Gomez also claimed that the officers threatened to kill him. Gomez said the incident began inside of a bar in Mid-City, New Orleans. In media appearances, Gomez's face appears bruised and badly swollen.
The two officers, John Galman, 26, and Spencer Sutton, 24, were fresh out of New Orleans's police academy, graduating at the end of last year. They were arrested and charged with battery, though the altercation is still under investigation. New Orleans Police in a statement said that the men were still in a probationary period in their employment and that a termination process for the pair began Wednesday.
The statement also said that the city's Public Integrity Bureau "discovered sufficient evidence that Galman and Sutton were the aggressors in the assault."
New Orleans Superintendent of Police Michael Harrison said that the Bureau used video and eyewitness accounts to come to that conclusion and admonished the officers.
"Members of our department are expected to comply with the law and adhere to the highest standards of professional conduct, whether on- or off-duty," said Harrison in a statement. "The swift pace at which the Public Integrity Bureau investigated this incident and the decisive actions taken by the NOPD today by arresting the officers and starting the termination process clearly demonstrate how seriously our department views their actions."
Claude Schlesinger, a lawyer listed with the New Orleans's Fraternal Order of Police who had assisted Galman told The Advocate that they argue that Gomez was the aggressor. When contacted, the attorney told Newsweek he is no longer involved with the case and the Fraternal Order declined to comment.
The bar where the incident allegedly began, the Mid City Yacht Club, posted on Facebook in support of Gomez.
"Mr. Gomez is our long time customer and friend and we are very sickened that this has happened to him. The [Mid City Yacht Club] family is extremely concerned. We will plan a fundraiser, as long as it is with Mr. Gomez blessing, to help raise money to support Mr. Gomez during this difficult time," the statement read.
This story was updated to include comment from Claude Schlesinger.