Men Who Yelled Racial Slurs, Beat Man With Brass Knuckles Sought By New Orleans Police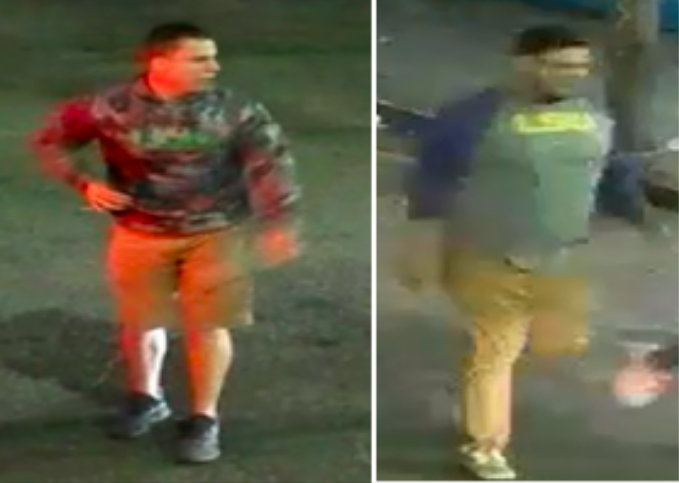 New Orleans police are searching for three men who allegedly yelled racial slurs at a man and then beat him with brass knuckles on Sunday. Authorities released the images of two of the men, as well as four persons of interest, on Tuesday.
Police said the incident occurred at around 3:51 a.m. in the 1400 block of Decatur Street. The victim was driving his vehicle when he was forced to stop because three white men refused to move from the middle of the street.
The victim blew his horn to have the men move out of the way, but then they allegedly approached his vehicle and began shouting racial slurs. In a press statement, police said the victim exited his car "with a stick" and was then attacked by the three men.
The suspects allegedly beat the victim with closed fists, brass knuckles and a beer bottle in the head. The attack was classified as an aggravated battery, NOPD noted.
The three men were described as being white and wearing LSU clothing. The first suspect wore a camouflage sweatshirt and khaki shorts, according to the press release. The second man wore a purple LSU cap, purple LSU sweatshirt and either khaki or gold pants. Meanwhile, the third suspect was wearing a purple, grey and gold LSU shirt and khaki shorts.
NOPD said that the three suspects would not be charged with a hate crime at this time but a hate crime charge could be added if needed. Police told WWL-TV that it appeared the incident began as road rage and turned into a hate-filled assault.
"We're looking for someone to tell us who they are because they attacked someone unprovoked and we're looking to charge them with aggravated battery," Eighth District Commander Nicholas Gernon told WWL-TV. "It was an unprovoked attack on a guy just trying to drive down a street and get to where he needed to go."
Police also released the images of four people deemed "persons of interests," who are being sought for questioning in the investigation. NOPD spokesman Aaron Looney told Newsweek that these individuals were not wanted at this time.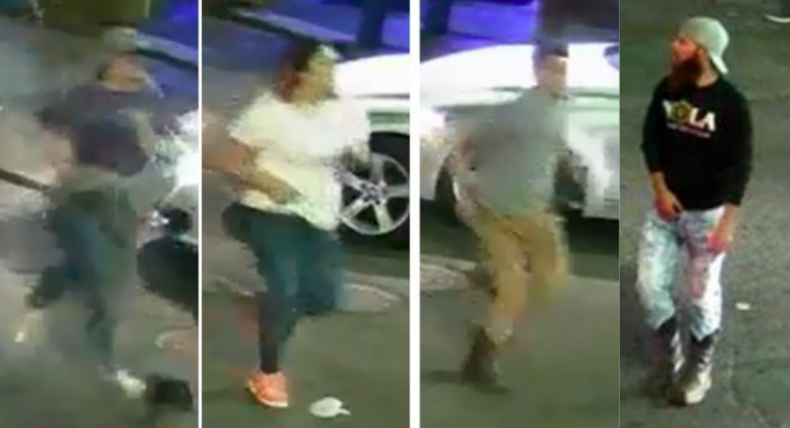 The investigation remains active and ongoing.
NOPD urged anyone with information about the incident to contact detectives with the Eighth District at 504-658-6080, leave an anonymous tip to Crime Stoppers at 504-822-1111 or call toll-free at 1-877-903-STOP.