New Orleans to Remove Four Confederate Monuments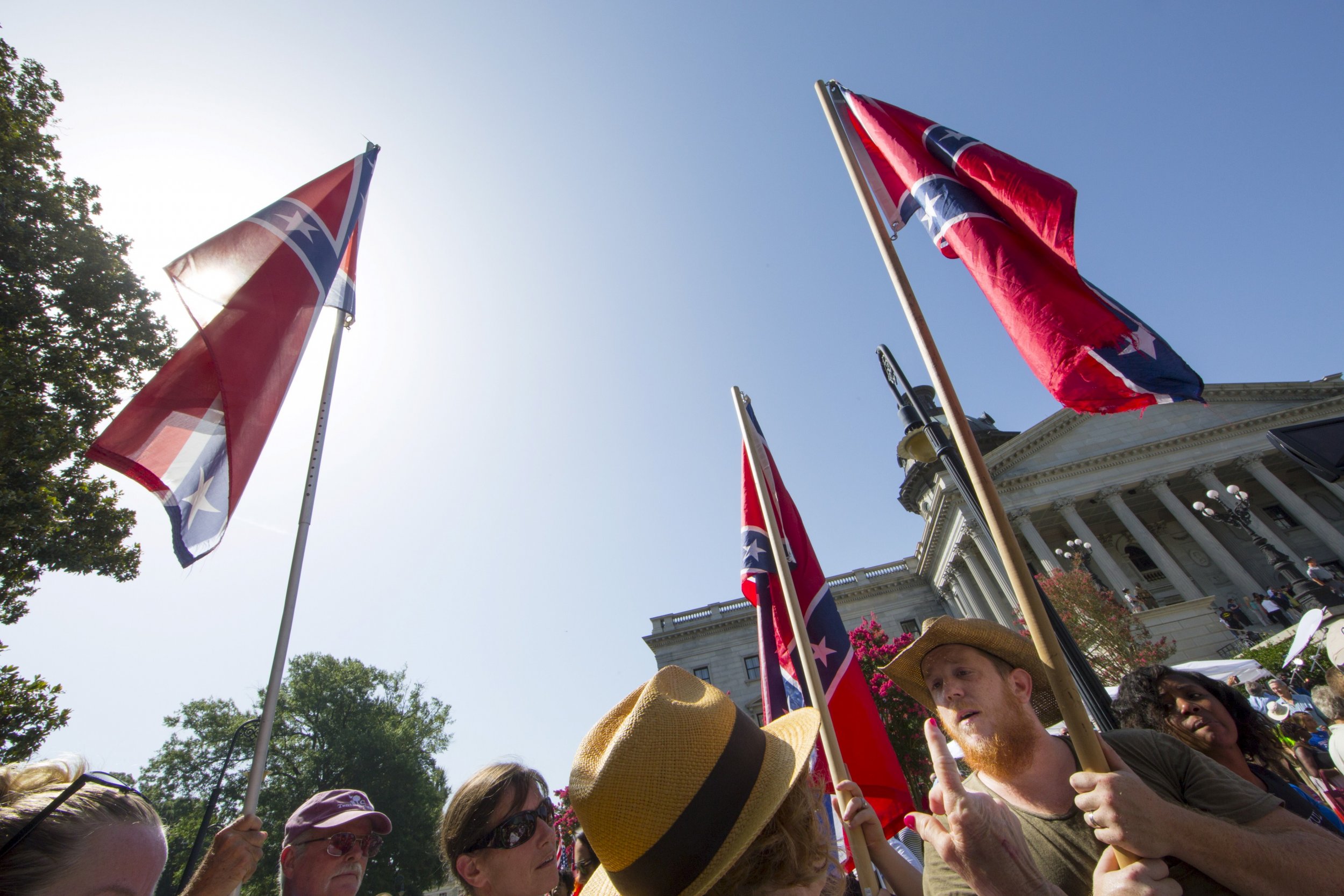 Six months after a debate over public memorials from the Confederate era began in the aftermath of the deadly mass shooting at a South Carolina church, leaders in New Orleans on Thursday voted to remove four Confederate monuments in the Louisiana city.
The statues up for debate include those of Robert E. Lee, commander of the Confederate Army of Northern Virginia; Jefferson Davis, president of the Confederate States of America during the Civil War; P.G.T. Beauregard, the first prominent general of the Confederate States Army; and the Battle of Liberty Place, an attempted insurrection of mostly Confederate veterans against the Reconstruction state government.
In the wake of the shooting on June 17 in Charleston, South Carolina, in which nine people were fatally shot at a predominantly black church, the New Orleans City Council began holding months of sometimes heated meetings and discussions about the relevance of the monuments. Dylann Roof, the 21-year-old gunman accused of killing the nine African-American victims in Charleston, reportedly told authorities his act was an effort to start a race war. In an alleged manifesto uncovered on the Internet, he cited allegiance to a white supremacist group.
In June, New Orleans Mayor Mitch Landrieu requested the four statues be displayed in a museum. "The Confederacy, you see, was on the wrong side of history and humanity," he said Thursday, according to The Times-Picayune.
Confederate emblems and statues are a symbol of slavery and racism to many, but of southern heritage and pride to others. The Charleston massacre prompted nationwide discussion about the use of the Confederate emblem. In South Carolina, the flag was removed from state capitol grounds on July 10, after three weeks of emotional debate. In Virginia, Governor Terry McAuliffe called for the removal of the flag from state-issued license plates.
Several large retailers, including Wal-Mart and Sears, removed merchandise that depicted the Confederate flag from store shelves. And professional golfer Gerry "Bubba" Watson even said he would paint over the Confederate flag on the roof of his car, the famous General Lee 01, which was featured in The Dukes of Hazzard TV series.
All but one of the seven New Orleans City Council members voted in favor of removing the four statues. Councilwoman Stacy Head instead proposed an amendment to keep the Lee and Beauregard statues but add explanatory plaques. The motion failed.