New Orleans Saints Won't Refund Season Ticket Holders Who Refuse COVID Vaccination
The New Orleans Saints will welcome vaccinated fans to the Caesars Superdome at full capacity this NFL season, as well as those providing negative COVID-19 tests. Those who don't wish to comply with the rules, including season ticket holders, will not be given refunds.
Instead, Saints officials are advising non-complying season ticket holders to sell their individual game tickets via a third-party website: "We've received all necessary local and state approvals to host a full stadium of fans and with that in mind, we are not offering a refund or opt out option this season...if you don't plan on attending games this season, we'd recommend that you resell your individual game tickets on SeatGeek, which has a strong secondary market for Saints tickets," said Senior Vice President of Communications for the Saints Greg Bensel in a statement issued to WDSU on Tuesday.
On August 12, the team announced they would be able to fill its home stadium to its full of nearly 75,000 seats for home games during the NFL's 2021-2022 season following new local rules and regulations from New Orleans and the state of Louisiana.
An official statement outlining the team's compliance with the government requirements said "fans will simply need to show their vaccination card or verified digital proof of vaccination...or negative COVID-19 PCR test taken within the prior 72 hours to attend games."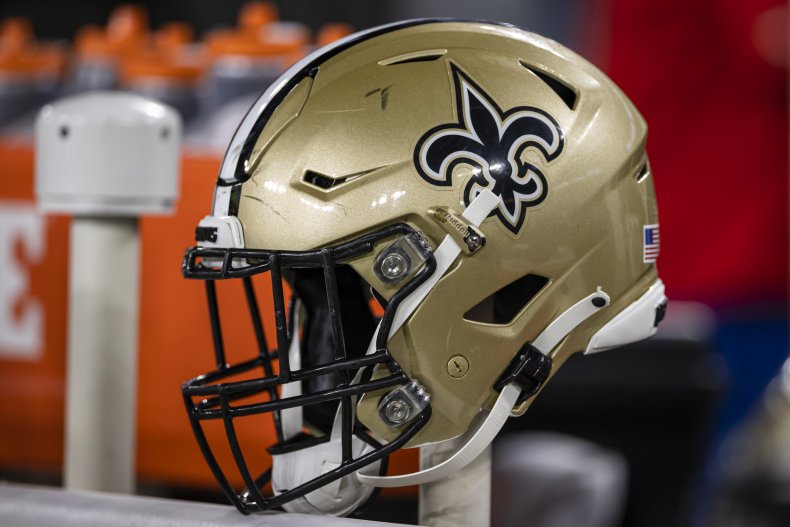 Reactions to the news that there will be no refund or opt-out option have been mixed.
In response to WDSU's tweet about the news, Louisiana's Attorney General Jeff Landry tweeted, "Completely unacceptable,@Saints! Taxpayers should not continue to fund your projects with policies like this. I call on@LATreasury and my fellow Bond Commission members to oppose any request for the Dome until these ticket holders are refunded or given ability to opt out."
One Twitter user commented back to Landry, "It is a city mandate. Saints have no control over the city mandate. Offering proof of vaccination or a negative test is reasonable. Terms and Conditions cover updated ticket policies."
Newsweek confirmed that Saints season ticket policy says "The Saints may cancel an account for reasons including but not limited to...Changes in Saints season ticket policies." The policy also says "no refunds" will be issued after the date of the ticket holder's second invoice, although it was not immediately clear what that date would be for season ticket holders for this year.

Shelley Perschall, who works events at the Superdome said the mandate was the reason she finally got the COVID-19 vaccine.
"I'm not going to run and go get tested every event that I work," said Perschall. "I just literally sucked it up and said, 'I need to go get it.'"
The Las Vegas Raiders announced Monday they would ask fans to show proof of vaccination or get a shot at the entrance gate and wear a mask.
Newsweek reached out to the Saints for comment.