New Orleans Sewage Department Raided by FBI After Local News Exposes Corruption Scandal
The FBI conducted a raid on the New Orleans Sewerage & Water Board's headquarters on Friday following the release of a report by WWL-TV journalist David Hammer detailing the self-dealing practices of S&WB officials, city inspectors, and contractors.
Over the past several months, WWL-TV had conducted an investigation looking into irregularities in S&WB gas permits. WWL-TV said it reviewed "hundreds of jobs that involved serious legal and safety concerns." The station said some of these jobs passed inspection, despite not complying with international safety codes.
Through the investigation, Hammer discovered that S&WB official Jay Arnold, who oversees all plumbing permits and inspections in New Orleans, was not certified by the International Code Council, nor was he registered with the Louisiana State Unified Construction Code Council. This means he cannot perform any inspections in the state, the Fire Marshall's Office told WWL-TV.
However, Arnold did have a license to do private work as a gasfitter, and Hammer's report found 26 contracts attached to Arnold's permits showing that he charged property owners and subcontractors an average of $880. The Hammer report shared one story of an unlicensed gasfitter working without a permit then retroactively receiving one from Arnold after the customer complained.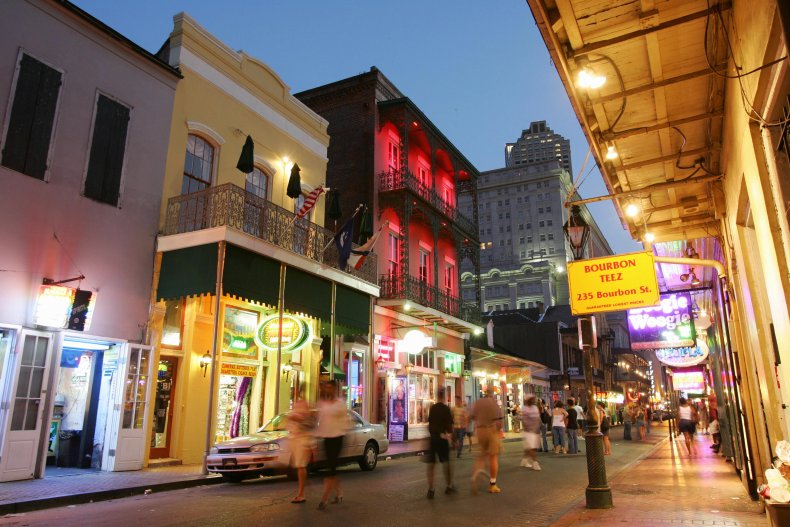 Subsequently, the investigation found that this customer's gas lines were able to pass inspection despite not showing proper pressure readings. To avoid gas leaks, inspectors must pump the gas line pressure up to 3 psi and make sure the gauge maintains that pressure over at least 10 minutes. The station found "dozens" of examples where the pressure gauge clocked in below 3 psi, including at the previously mentioned customer's home where the pressure clocked in at 2.5 psi.
This failure means these facilities could experience a gas leak which could incite serious safety concerns. Hammer described the issues perpetuated by the S&WB as the following:
"It was work done without a permit; by a plumbing company without a gasfitter license; using a permit filed after-the-fact by the city's top plumbing regulator; who appeared for the inspection as a side-job during business hours, and it was all inspected and approved by a city official who does unauthorized private work on the side as a plumber."
The FBI confirmed to WWL-TV that the investigation into S&WB was focused on its plumbing department, Arnold's sphere of influence. However, the Bureau could not comment further on the matter because "there was no threat to public safety."
Newsweek contacted the S&WB and was told that federal agents arrived the morning of November 5 at their office to gain access to records kept within the Sewerage and Water Board's Plumbing Department. A spokesperson said that S&WB is in full cooperation but could not make any further comments about the pending investigation.
"The Sewerage and Water Board of New Orleans leadership condemns any illegal or unethical activity or behavior by any employee," Ghassan Korban, executive director of the S&WB, told Newsweek.
Updated 11/05/2021, 5:09 p.m. ET: This story has been updated with a statement from S&WB Executive Director Ghassan Korban and with additional information.