New Orleans vs. Washington: Monday Night Football Betting Info, Predictions, Live Stream, TV Channel
The NFC East is wide open and for the taking.
The New York Giants are 1-4, while both the Dallas Cowboys and defending champion Philadelphia Eagles are 2-3.
If Washington can manage a win over the New Orleans Saints on Monday night they'd be 3-1 and will have put themselves in the driver's seat to win the division. The Saints are a formidable foe at 3-1, however.
"It's going to be a tough game," Washington coach Jay Gruden said in an interview with the team's website.
There's also a strong possibility that history will be made Monday night, at Washington's expense. New Orleans quarterback Drew Brees is just 201 yards shy of surpassing Peyton Manning's all-time record of 71,940 passing yards. Brees has thrown for more than 201 yards in his last 11 games (and 69 of his past 71 starts).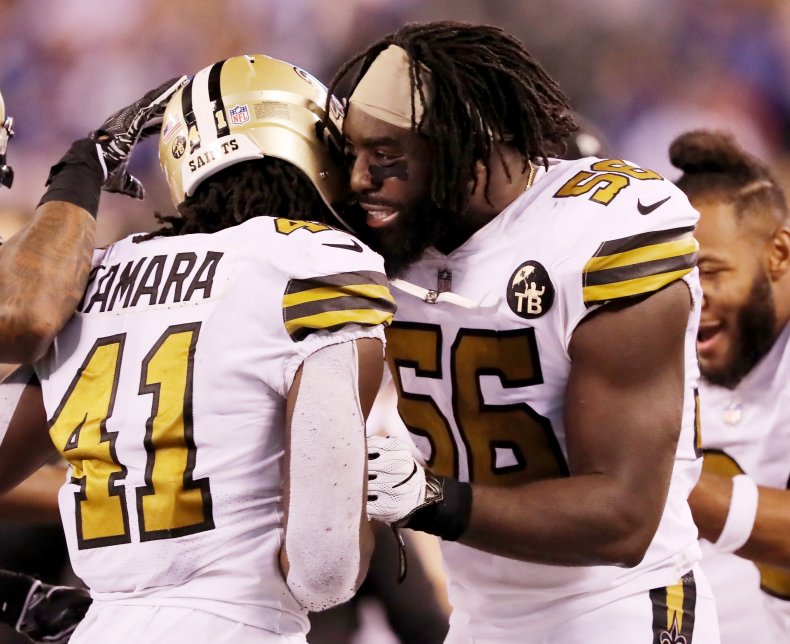 Whenever it happens, the NFL plans to pause the game, honor the moment and get the football directly to the Pro Football Hall of Fame. It's a somewhat unlikely honor for Brees, whose career was derailed and nearly ended by a shoulder injury more than a decade ago. Now he'll down as one of the best to ever chuck a football and deservedly so.
"When I first got here, I had watched Drew a lot and I knew he was great," Saints running back Alvin Kamara told ESPN. "But when I got to practice, I just remembered when I finally caught a ball from him, he like literally throws the ball to your hands like you don't have no choice but to catch it. He's that good, he's that accurate. That's one thing that stuck with me and still sticks with me from the first time I had that interaction with him. It's still the same. Some of the throws he makes are crazy. Sometimes you might not think you're getting the ball, and he just throws it to your hands and, ooh, you got it."
Here's all the info you need to watch the potentially historic game, as well as gambling info and predictions
Start time: 8:15 p.m. ET
TV channel: ESPN
Live stream: Watch ESPN
Betting info: New Orleans is a -6 favorite, via Odds Shark
Predictions: All 10 ESPN experts picked the Saints to win. Just one of seven SB Nation experts picked Washington.