New Orleans's Charter-School Revolution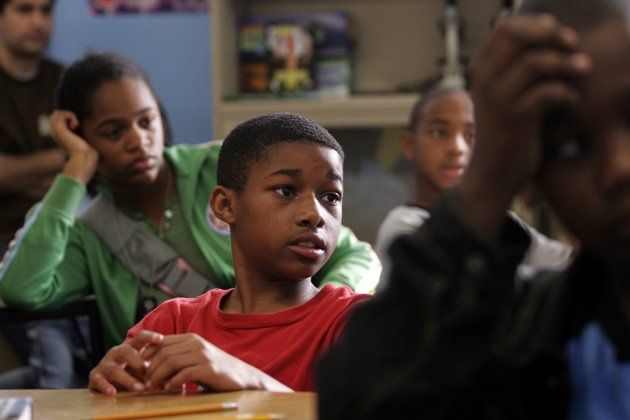 Early in August, just before school started, Ben Marcovitz, the principal of New Orleans Charter Science and Math Academy, was not sure which of his students were going to show up.
"They're encouraged to enroll in as many schools as they want," he explains. A student might show up on the first day, disappear for the following two—presumably to check out other schools—and reappear on the fourth, satisfied with his choice.
In most public school systems in America, students attend the school for which their neighborhood is zoned. But in the five years since Hurricane Katrina, New Orleans has created a school system unlike any other in the country. "We used Katrina as an opportunity to build—not rebuild, but build—a new school system," says Paul Vallas, the outgoing superintendent of the Recovery School District, which, authorized by the state to turn around failing schools, took over most of New Orleans's schools after the storm. Last year more than 60 percent of the city's students attended charter schools; this year nine additional schools switched to a charter model, so that number will be higher. Vallas calls this new paradigm an "overwhelmingly publicly funded, predominantly privately run school system."
In 2005 Orleans Parish was the second-worst-performing school district in the state, and in some schools 30 percent of seniors dropped out over the course of the year. In 2003 one high-school valedictorian failed the math portion of the state exit exam five times and could not graduate. Things were different at the charters: at New Orleans Charter Middle School, which in 1998 became the city's first charter school, parents would put their head in their hands and cry if their child's name didn't come up in the admissions lottery.
In New Orleans today, students and educators have unprecedented leeway to mold educational experiences. Students can apply to and, if accepted, choose to attend any of the 's 46 charter schools or 23 "traditional" schools. The vast majority of schools have open-enrollment policies that allow any student to attend, regardless of past academic success. (Schools with more applicants than spots hold lotteries.) The prevalence of charters means that in most of the city's schools, educators can choose how their schools are run. Even in traditional schools, principals have unusual autonomy over the hiring—and firing—of teachers, since the city's teachers' union lost its collective-bargaining rights.
So far, the experiment appears to be working. Before Katrina, two thirds of students were attending schools deemed failing by state standards, notes Leslie Jacobs, a New Orleans education-reform advocate; in the 2010–11 academic year, she says, it will be less than one third. "The fact that we haven't gotten everything right yet shouldn't take away from the fact that we're getting a whole lot more right," she says. New Orleans schools are still performing below the state average on achievement tests, but according to Jacobs's analysis of state data, the gap between New Orleans and the rest of the state has basically been cut in half.
No one knows quite what happens next. Vallas, credited as a major force in the system's successful transformation, is moving on, and by law the Recovery School District must consider this fall whether it should return any of its schools to the city. Education leaders in New Orleans are also starting to look at the system they've created, identify its weak points, and think about how to strengthen a system in which individual schools have so much autonomy.
Right now the city's most successful schools look like conventional charters. KIPP Believe College Prep, for instance, would have existed without the post-Katrina reforms. Its principal, Adam Meinig, had already won a charter when the storm hit. Like all KIPP schools, this one teaches that "Knowledge Is Power," emphasizes parental involvement, and keeps its students at school until 5 p.m.
Other charters are more flexible, changing their approach as challenges present themselves. Ben Marcovitz's school, known as SciAcademy, uses its autonomy, like that of charters elsewhere, to try nontraditional educational strategies. SciAcademy's first students were high-school freshmen—a rarity among charters, which generally begin with younger students and add grades as the first class ages. In its first year, Marcovitz says, SciAcademy began teaching a standard freshman curriculum: one period of English, one period of algebra, and so on. But the staff learned quickly that this would not serve the students. "They have to learn to read better first," says Marcovitz. SciAcademy added a literacy program, with classes in phonics and fluency. The entire curriculum "basically changed over a weekend."
For educators like Meinig and Marcovitz, New Orleans's system means they work in a community that shares their passion; unlike most charter-school principals, they're in the mainstream of the city's education system. It also means they have easier access to the types of resources they need. Starting in 2007, Teach for America, the teacher-training organization, more than tripled the number of teachers it brings to the city each year. Kira Orange Jones, who heads Teach for America's New Orleans office, says about 500 of the program's alumni live in the city; Marcovitz's staff includes quite a few.
In a community like this, schoolteachers might meet to share best practices, but they also compete against each other. They know students and parents who feel a school isn't meeting their needs can go elsewhere. "It keeps you accountable," says Meinig. "We're making promises to kids that we need to keep."
But while the schools are more responsive, the system as a whole lacks accountability in some areas. "Some things don't happen at a school level, and someone needs to do those," says Gary Richmond, who heads the National Association of Charter School Authorizers and has worked with New Orleans's school system since 2005. "What's the tax rate for schools going to be? How do we know we have enough schools for the kids we have? If we don't have enough school buildings, who's going to manage bonds and manage construction of new buildings? How are we going to make sure that kids with special needs are provided for?"
Discussions about the answers to those questions are just beginning and are likely to take years. In the short term, educators are focused on sustaining what's already been built. Vallas says he's tried to insulate the schools from changes that would rob them of their autonomy, but a shift in the political winds could usher in state leaders less supportive of charters. Not all the schools that came into being after Katrina survived, either. Some were run by national charter organizations that did a bad job and had their charters revoked; some were run by great educators who failed at managing a budget.
Recently the system has begun trending toward consolidation. While the Recovery School District is converting more traditional schools to charters, more charters are grouping into smaller clusters of schools that share some administrative functions. In the superintendent's office, this type of consolidation is seen as the wave of the future: Vallas estimates that within a few years, two thirds of New Orleans's schools will be associated with clusters.
Gary Robichaux left Vallas's team to start ReNEW, a charter-management organization that will take over two of the city's lowest-performing schools every year. He's trying to expand his system without creating an inefficient bureaucracy. Any system with more than 10 schools runs that risk, according to Robichaux. "We're going to try to grow beyond that but hopefully avoid those problems," he says. At FirstLine, another group that oversees more than one charter, Jay Altman is trying to create more schools that meet the standard of New Orleans Charter Middle School, his organization's first school. "New Orleans is becoming a little bit of a Silicon Valley in education," says Altman. "There's so much innovation going on."
"It's very exciting to be part of this movement," he adds. "New Orleans could be the first city in the country where every kid goes to a good school."
Sarah Laskow is a freelance reporter and editor in New York City.
This article is part of NEWSWEEK's series on the fifth anniversary of Hurricane Katrina. Click here for all our coverage.