New Patti Smith Memoir to Drop This Fall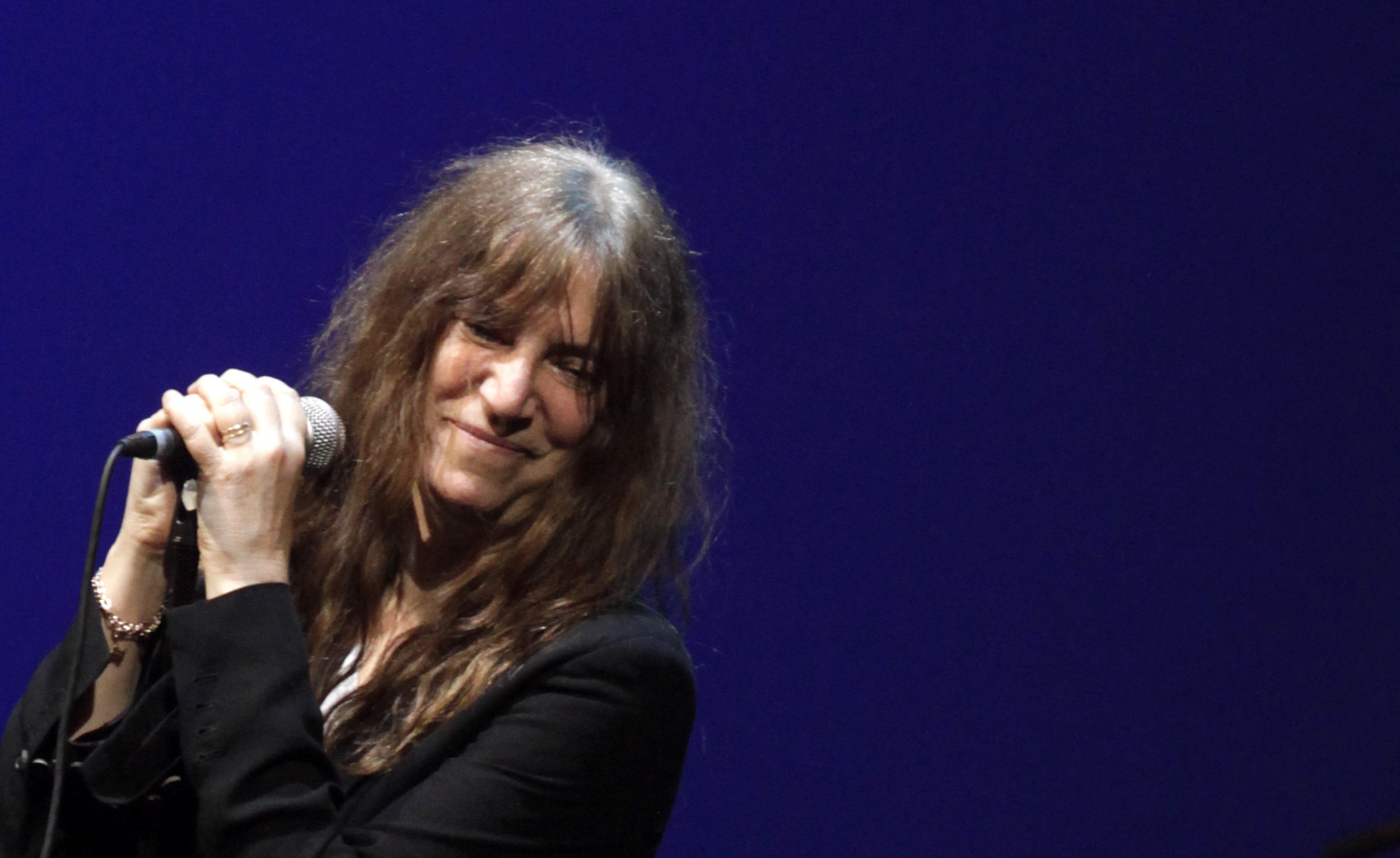 Punk poetess and polemic performer Patti Smith is a force of nature, musically and otherwise. Lately, she's been especially busy, performing at several benefit concerts (including one earlier this week in New York that raised funds for the victims of the recent East Village explosion) and, in her downtime, defending Twilight from the haters in Interview Magazine. Plus, just yesterday, the National Book Award–winning author confirmed that she'll be releasing another memoir, M Train, on October 6.
From the book's description, M Train purports to be less of a read than a journey into Smith's life with a "station to station" approach. According to Entertainment Weekly, Smith will be guiding readers through the "roadmap to my life," which stops at 18 different "stations" that have been crucial to her craft. This includes the now defunct Cafe 'Ino, where Smith reposes at her favorite corner table on the M Train cover, and ventures through Berlin and beyond.
The forthcoming memoir is the spiritual sequel to Smith's poignant 2010 work Just Kids, which detailed the creative partnership with her former friend and lover, the photographer Robert Mapplethorpe, in 1960s and 1970s New York. Smith told Rolling Stone last year that the book will be set "sort of in the present tense," and readers will travel "through prose that shifts fluidly between dreams and reality, past and present, across a landscape of creative aspirations and inspirations."
Smith has always had her nose in a book. When accepting the nonfiction National Book Award forJust Kids in 2010, Smith teared up and recalled her days working as a bookstore clerk at Scribner's, saying she "dreamed of having a book of my own, of writing one that I could put on a shelf."
In a statement, M Train publisher Knopf said the memoir will tackle seminal parts of Smith's life and craft, including how she grappled with grief: "For it is loss, as well as the consolation we might salvage from it, that lies at the heart of this exquisitely told memoir, one augmented by stunning black-and-white Polaroids taken by Smith herself."