'New Pokémon Snap' Release Date, Pre-Order Details Announced
Pokémon fans rejoice! Following more details on how The Pokémon Company will celebrate the franchise's 25th anniversary, we've now got a new trailer and release date for New Pokémon Snap for the Nintendo Switch.
New Pokémon Snap is set to release on April 30 and it will give fans a new way to snap photos of their favorite Pokémon.
This new installment of Pokémon Snap is only the second in the series, following the 1999 original, which came out on the Nintendo 64. Fans have waited a long time for a follow-up and now they're just a few short months away.
Before we get into all the details, check out the latest trailer for New Pokémon Snap below.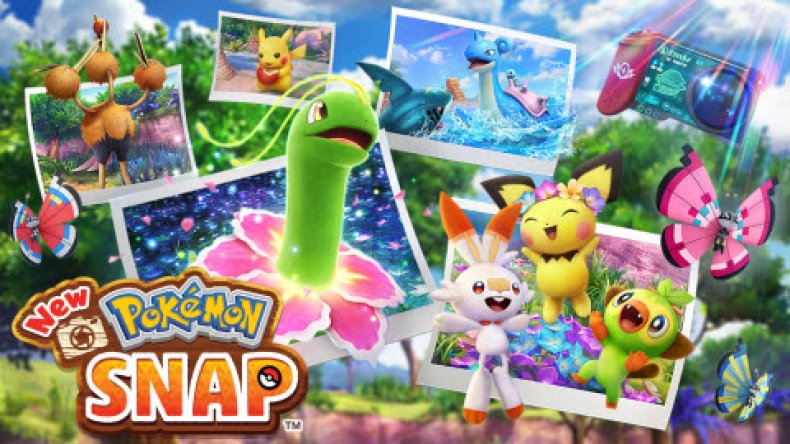 Players will travel to the Lental region, where they will meet Professor Mirror. The good professor will explain your Pokémon Snap journey to you, show you how to use your special camera and your mode of transportation, called the NEO-ONE.
Like the original Pokémon Snap, NEO-ONE will drive itself through various environments, so players can concentrate only on taking pictures of Pokémon.
From the trailer, we see various environments, including lush jungles, underwater caverns and deserts where you can discover all types of Pokémon. Use the Fluffruit to get Pokémon's attention and feed them. If you recall from the original Pokémon Snap, using fruit to interact with Pokémon can provoke different kinds of behavior and to be captured on film, whether it's bringing two Pokémon together, or knocking a Magikarp into a waterfall and causing it to evolve into a Gyarados.
New Pokémon Snap will include Pokémon from every region from Kanto to Galar, so there will be plenty of entries in your PhotoDex to fill. Pokémon photography is evaluated based on the subjects' poses, how large they appear, how directly they're facing the camera and where they fall in the frame. As players take more photos and fulfill research on their journey, they may see Pokémon look and behave in entirely new ways.
There is also a strange discovery that players will have to investigate. The Illumina Phenomenon will be the focal point of the New Pokémon Snap's story, but not much is known or revealed from this new trailer. The only thing we do know is that it seems certain Illumina Pokémon will appear with a special glow, like the Meganium at the end of this new trailer.
New Pokémon Snap is up for pre-order starting January 14 and can be found at the following online retailers:
New Pokémon Snap will release April 30 for Nintendo Switch.
What did you think of the latest New Pokémon Snap trailer? Let us know your thoughts in the comments section.