New Poll Shows U.S. Split Down the Middle on Trump's Job Approval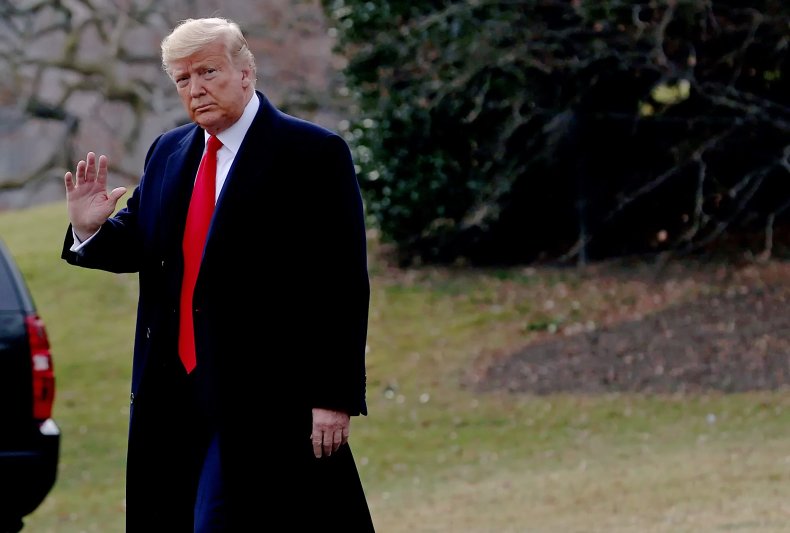 A new poll released by Rasmussen Reports shows that U.S. citizens are split down the middle on President Donald Trump's job approval.
The poll shows that 49 percent of likely U.S. voters approve of Trump's job performance while 49 percent disapprove. The remaining 2 percent of answers were not reported by the poll.
According to Rasmussen Reports, the poll asked a total of 1,500 likely U.S. voters their opinions on Trump's performance while in the White House via telephone and an online survey. The margin of sampling error for the poll is +/- 2.5 points with a 95 percent level of confidence.
When the results are broken down further, 41 percent of respondents said they strongly disapprove of Trump's performance, while 38 percent said they strongly approve. Those results give Trump a Presidential approval index rating of -3, though the responses from the remaining 21 percent of those polled were not reported in the poll.
Trump's approval index rating has increased from Rasmussen Reports January 22 poll. That survey showed an approval rating of -11, with 46 percent of likely U.S. voters approving Trump's job performance and 53 percent disapproving.
The most recent poll comes alongside Trump's impeachment trial, which is currently undergoing opening arguments in the Senate. The trial comes after the House of Representatives signed two articles of impeachment against the president for abuse of power and obstruction of Congress, stemming from accusations that he urged Ukraine officials to investigative former Vice President Joe Biden and his son Hunter.
Despite the current impeachment trial, Trump's approval rating according to the poll is slightly higher than former President Barack Obama at the same point in his presidency. According to the Rasmussen Report, on January 24, 2012, 48 percent of likely U.S. voters polled approved of Obama's job performance.
While this poll is reported on a daily basis, Rasmussen Reports also compiles monthly poll results on. The results for January have yet to be released but Trump's total approval percentage for January 24 (49 percent) is the same as his total approval percentage during December, when he was impeached in the House. Trump's disapproval rating in December averaged at 50 percent.
Newsweek reached out to the White House for comment but did not receive a response in time for publication.