New Polls Show Biden Continues to Lead Trump In Key Midwestern States Michigan, Minnesota and Wisconsin
New polls out of key Midwestern battleground states show that Democratic presidential nominee Joe Biden continues to lead President Donald Trump as the favored candidate to win the upcoming election.
Polling by NBC News/Marist shows Biden ahead of Trump by 8 percentage points in Michigan and by 10 percentage points in Wisconsin. In Michigan, the Democratic candidate is backed by 52 percent of likely voters while the incumbent Republican is supported by just 44 percent. The gap is wide in Wisconsin, where 54 percent of likely voters said they support Biden while just 44 percent back Trump.
Notably, Michigan and Wisconsin are seen as key to victory by Democrats. Both Midwestern states backed former President Barack Obama—who Biden served under as vice president—in 2008 and 2012. However, they flipped red for Trump by narrow margins in 2016. Trump won with just 0.7 percent more of the vote in Wisconsin, and with only 0.2 percent in Michigan.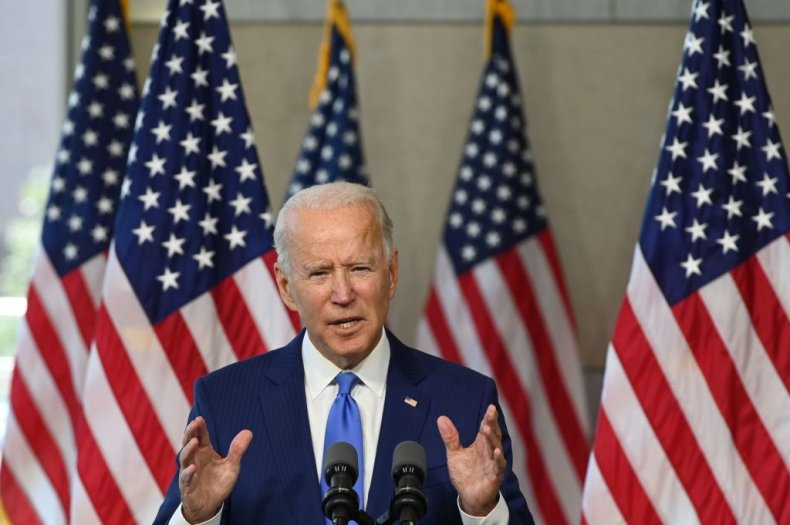 A separate poll in Minnesota carried out by Star Tribune/MPR News/KARE 11 showed Biden ahead by 6 percentage points in the Midwestern state. The Democratic candidate was supported by 48 percent of likely voters, while the incumbent Republican was backed by 42 percent. However, 8 percent of voters said they were undecided—suggesting Trump has an opening to pull ahead. Another 2 percent of respondents voiced support for third-party candidates.
Minnesota voted for former Democratic presidential candidate Hillary Clinton in 2016. The state has voted for Democratic presidential candidates in every election going back to 1976, but Republicans have expressed optimism about flipping the state red in the upcoming election. Most recent polling data suggests that is unlikely.
Majorities of likely voters in Michigan (54 percent) and Wisconsin (56 percent) also believe whichever candidate wins the November 3 election should choose the next Supreme Court justice to fill the vacancy left by the death of Ruth Bader Ginsburg on September 18. However, those sentiments look unlikely to be realized, as Trump has already formally nominated Amy Coney Barrett on Saturday, and Republicans in the Senate have committed to moving forward rapidly with the confirmation process.
Every national poll published in September, with the exception of one by conservative Rasmussen Reports, has shown Biden leading Trump. The current average of national polls compiled by RealClearPolitics shows the Democratic nominee backed by about 49.8 percent of Americans, while the Republican president is supported by just 42.8 percent—a lead of 7 percentage points for Biden. The Rasmussen poll only showed Trump ahead by 1 percentage point, with the backing of 47 percent of voters as opposed to 46 percent who supported the Democratic nominee.
The RealClearPolitics averages out of Minnesota, Michigan and Wisconsin show Biden ahead in all three states as well. In Michigan, Biden leads by about 4.6 percentage points, while he's ahead by about 6.5 percentage points in Wisconsin and 9.4 percentage points in Minnesota.