'The New Pope' Anoints Malkovich, Stone to its Sequel Line-up After 'The Young Pope'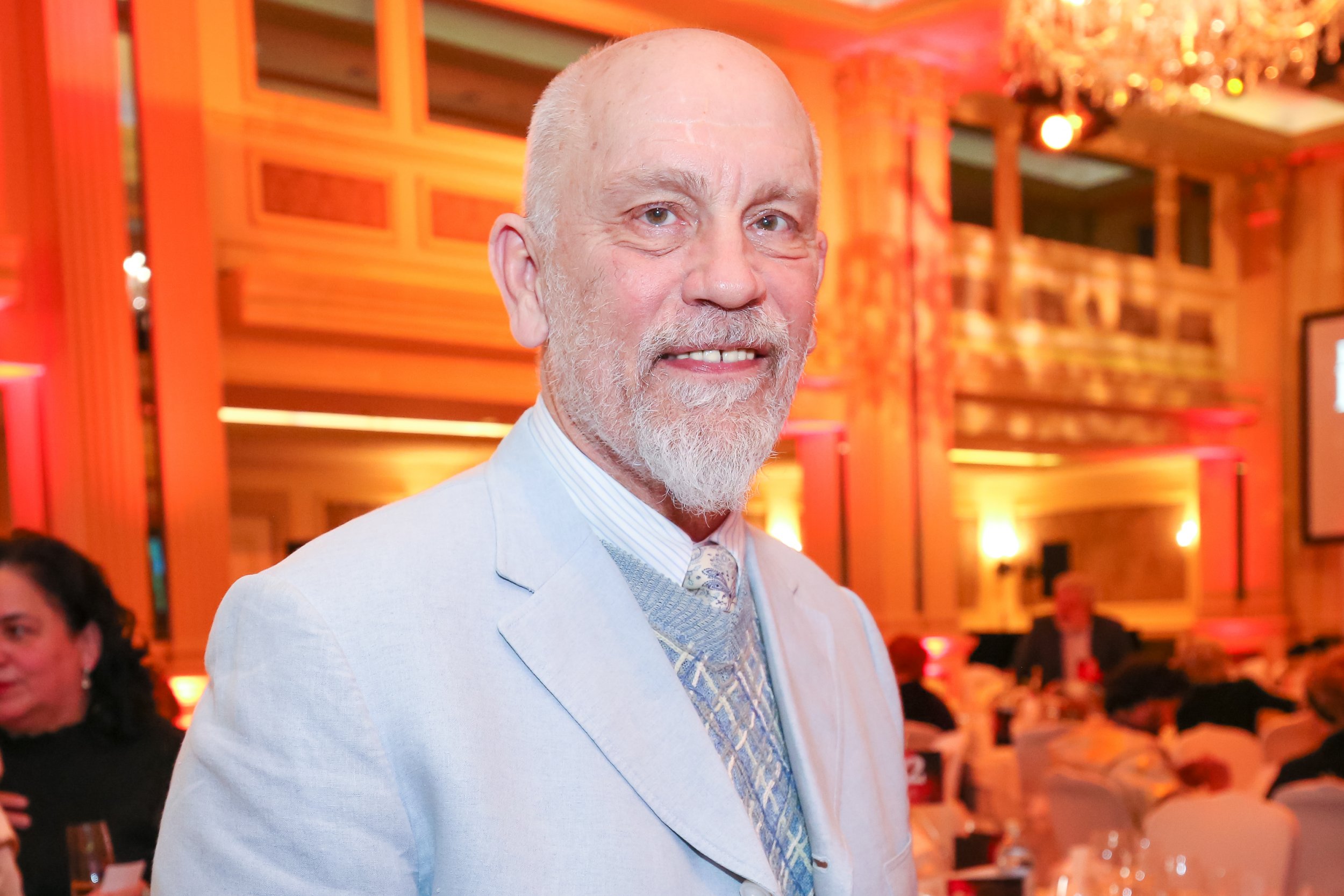 Pious is as pious does. John Malkovich, that devil-may-care actor whose fans anticipate his next memorable antagonistic role, has switched gears and joined The New Pope.
So has Sharon Stone, forever remembered for her star turn in Basic Instinct (1992) and Total Recall (1990). HBO has yet to announce their character names on The New Pope sequel.
A follow-up to the 2017 HBO limited miniseries, The Young Pope, the sequel stars Jude Law as "brash, fictional pontiff" Lenny, also known as Pope Pius XIII, TVLine reported. In a change of habit, Academy Award-winner Diane Keaton plays a nun, Sister Mary and Oscar-nominee James Cromwell plays Cardinal Michael Spencer as Lenny seeks the betrayer among them.
The HBO powers-that-be remain tight-lipped about Malkovich's and Stone's specific roles on the project. But TVLine speculates that Malkovich may replace Lenny Belardo, who collapsed on the finale last season.
IMDB describes The Young Pope premise as "The beginning of the pontificate of Lenny Belardo, alias Pius XIII, the first American pope in history."
The Guardian critic Stuart Heritage takes mild issue with director Paolo Sorrentino's blasé original title — since Law plays the first American pope in his mid-forties. But Heritage really doesn't like The New Pope moniker for the cryptic sequel.
"Paolo Sorrentino's The Young Pope climaxed with something of a cliffhanger, with viewers unsure of Pope Pius XIII's future," wroteHeritage. "However, the title of the follow-up might have just cleared everything up. Things can't have ended well, because the new show is called The New Pope."
The New York Times characterized The Young Pope as "a visually sublime but textually ridiculous horror tale in which the monster is the pontiff himself." Ultimately, the pop-cultured Lenny, who wants to be called Pope Pius XIII, proves to be an unlucky number and a nightmare for the conservative church authorities.
In 2018, Law was a Golden Globe nominee for Best Performance by an Actor in a Limited Series or a Motion Picture Made for Television.
Sorrentino won a BAFTA Award in 2014 for La Grande Bellezza for Best Film Not in the English Language.
Production of The New Pope is reportedly underway in Italy, where series creator and writer Sorrentino is directing all eight episodes. His co-writers are Umberto Contarello and Stefano Bises.
Among the other actors returning for the sequel, reported TVLine, are cast members Silvio Orlando as Cardinal Voiello, Javier Camara as Cardinal Gutierrez, Cecile de France as Sofia, Ludivine Sagnier as Esther and Maurizio Lombardi as Cardinal Mario Assente.
Other cast members are Henry Goodman of Marvel's Agents of S.H.I.E.L.D, Ulrich Thomsen of The Blacklist, Massimo Ghini of Titanic: Blood and Steel and Mark Ivanir of Homeland.
However, IMDB lists only Ivanir as a returnee to the sequel; Ivanir's character is not listed, in keeping with Malkovich's and Stone's status.