New Prostate Cancer DNA Spit Test Developed by Scientists
Scientists have developed a spit test that could identify the men most at risk of developing prostate cancer.
By testing a man's DNA, researchers can look for genes linked to the disease, which one in seven men in the Western world will be diagnosed with in their lifetime.
Scientists in the U.K. and U.S. who helped piece together the study, published in Nature Genetics, found 63 new gene variants linked to prostate cancer. This was achieved by assessing the DNA of 80,000 prostate cancer patients and 61,000 men without the disease.
The resulting test hones in on these and the existing 100 known markers to pinpoint the 1 percent of men who are at six times greater risk of developing the condition, and the 10 percent of men who have a threefold greater risk of developing the disease, a study author told The Guardian.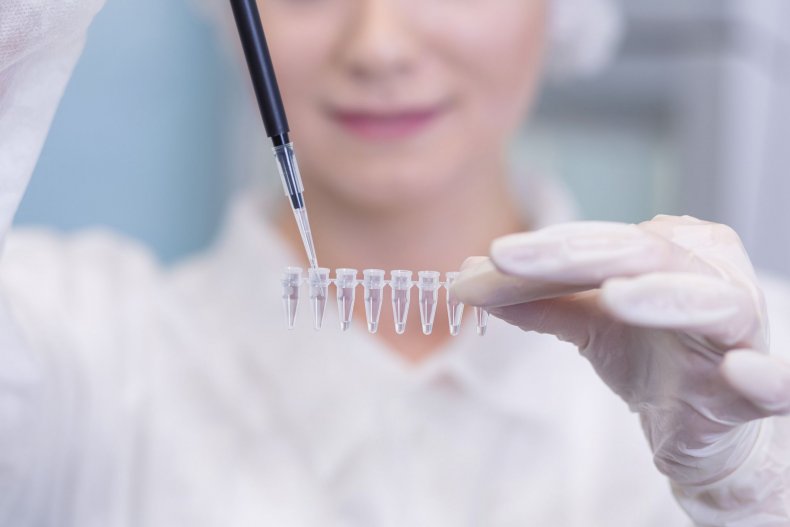 The new method is being trialed on 300 men in doctors' offices across London, and is due to be expanded to 5,000 next year, according to BBC News.
If it is found to be effective, it could be an important tool for physicians. Although prostate cancer is the second leading cause of cancer death in the U.S. after lung, few risk factors have been found, and it is difficult to accurately diagnose.
Most men with prostate cancer do not experience symptoms. Doctors can use the prostate-specific antigen (PSA) blood test to detect protein produced by prostate and cancerous cells, respectively. But as these antigens can be present in men without the cancer, it carries a risk of returning a false positive that can kick-start unnecessary, life-changing treatment. Rectal examinations and biopsies are also used to test for the disease.
According to the American Cancer Society, over 160,600 new cases of prostate cancer are diagnosed each year, and around 29,400 people die of the disease. The condition is rare in those below the age of 40; older men and African-Americans are most at risk. The majority of cases are caught at around 66.
Rosalind Eeles, an author of the study at the U.K.-based Institute of Cancer Research (ICR) who specializes in finding genetic variants that increase the risk of prostate cancer, told The Guardian the team is "excited by the test" because it can be used by doctors to offer patients targeted screenings.
Carl Alexander, a spokesman from the charity Cancer Research UK, said: "This study is an exciting example of how research can find clues in our genes to help us uncover those more likely to develop the disease. The next steps should be to understand how this research can be developed into tests that could identify men who might be more likely to develop aggressive cancers, and how this could be rolled out to patients."
Dr. Iain Frame, the director of research at the charity Prostate Cancer UK, highlighted that men with a family history of prostate cancer are two-and-a-half times more likely to be diagnosed with the disease compared to a man with no family history.
"With Father's Day fast approaching, use it as an opportunity to ask your dad, your brother, your uncle, your friends about their risk of prostate cancer. It's a conversation that could save their life," he said.