Is a New Radiohead Album Coming in June?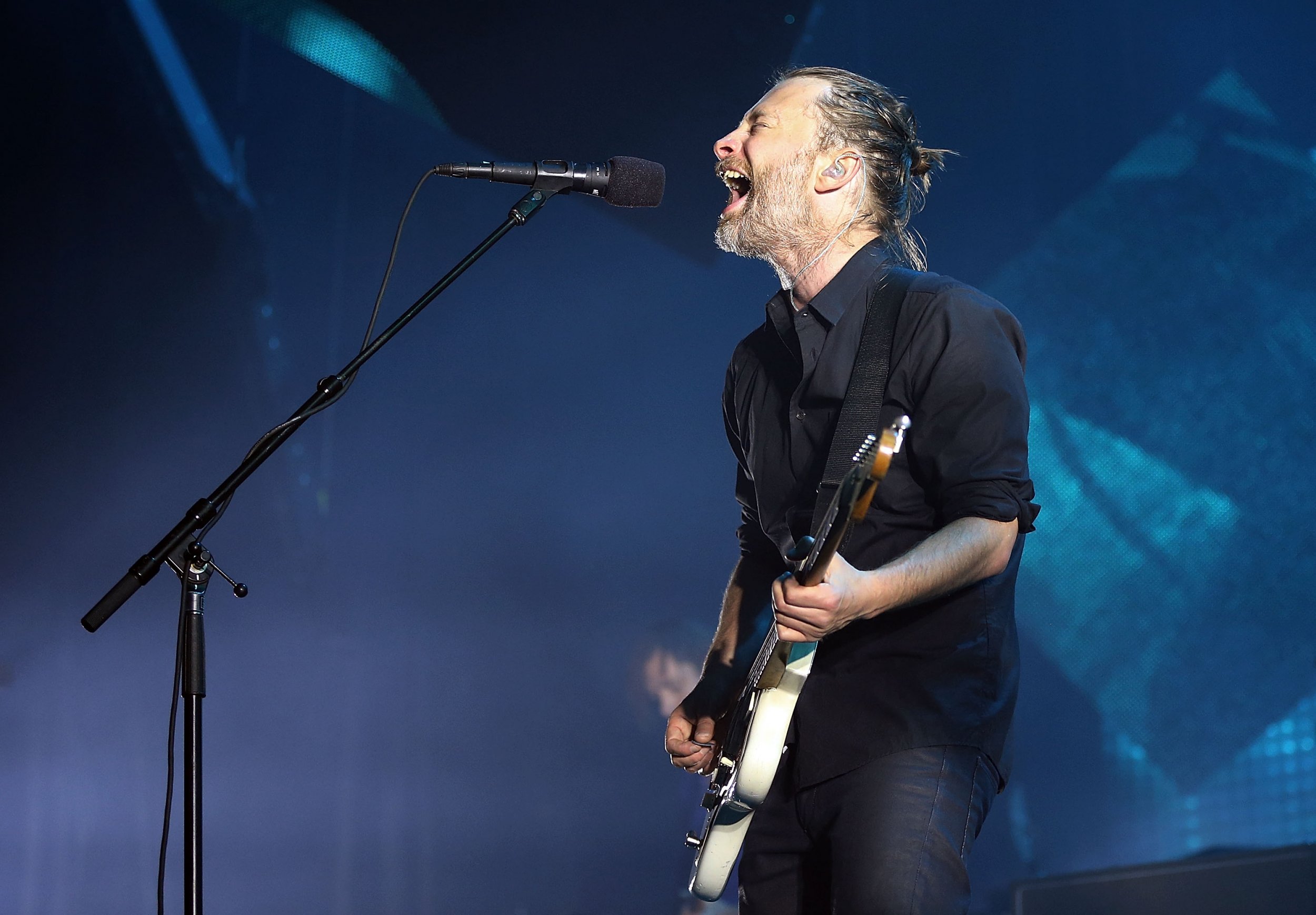 Five years after 2011's The King of Limbs , a Radiohead comeback appears to be in full swing. In March, the rock group confirmed a slew of tour dates in the U.K. and U.S. for later in the year, and now it appears rumors of an album being imminent may hold some weight, too.
According to Brian Message, of the band's management company Courtyard Management, Radiohead's ninth studio album is due for release in June and "will be like nothing you've ever heard."
Message made the claim in an "In Conversation" event at The Wanstead Tap bar in London on Thursday, reports The Guardian.
"There's nothing out there right now that sounds anything like this. And for some people that will be a good thing and for others that probably won't," he added of the new LP.
But there is potentially bad news for fans who use streaming services like Spotify as Thom Yorke and company haven't yet decided whether they will allow the new record to be streamed online.
Yorke has been a vocal opponent of the advent of streaming, once calling Spotify "the last desperate fart of a dying corpse." But as some fans pointed out, some of his music—including solo material, Radiohead albums and releases from side project Atoms for Peace—were up on Apple Music in 2015. So has his stance softened, perhaps?
Message told the audience at Thursday's event he was "praying every night" the group would release the new album on Spotify.
"I'm looking forward to the day it does come out. And I hope–I really hope–it does come out on streaming services. To say that's been answered, believe me it hasn't, but I'm praying every night that it does," he said.
Radiohead have been something of a pioneering force in distribution of music, releasing their 2007 album In Rainbows directly online and allowing fans to pay as little or as much as they wanted for it.
In 2013, Yorke hit out at Spotify for allegedly profiting on the work of artists while offering little compensation in return. "Make no mistake new artists you discover on #Spotify will no get paid. meanwhile shareholders will shortly being rolling in it. Simples," he tweeted.
When reached for comment by Newsweek , a spokesperson for Radiohead said Message is not their manager, rather a partner in their management firm with no operational role, therefore any views expressed should not be seen as being "on behalf of the group."
Newsweek has reached out to Spotify for comment.