New Republican Health Care Bill Exempts Congress From Changes to Obamacare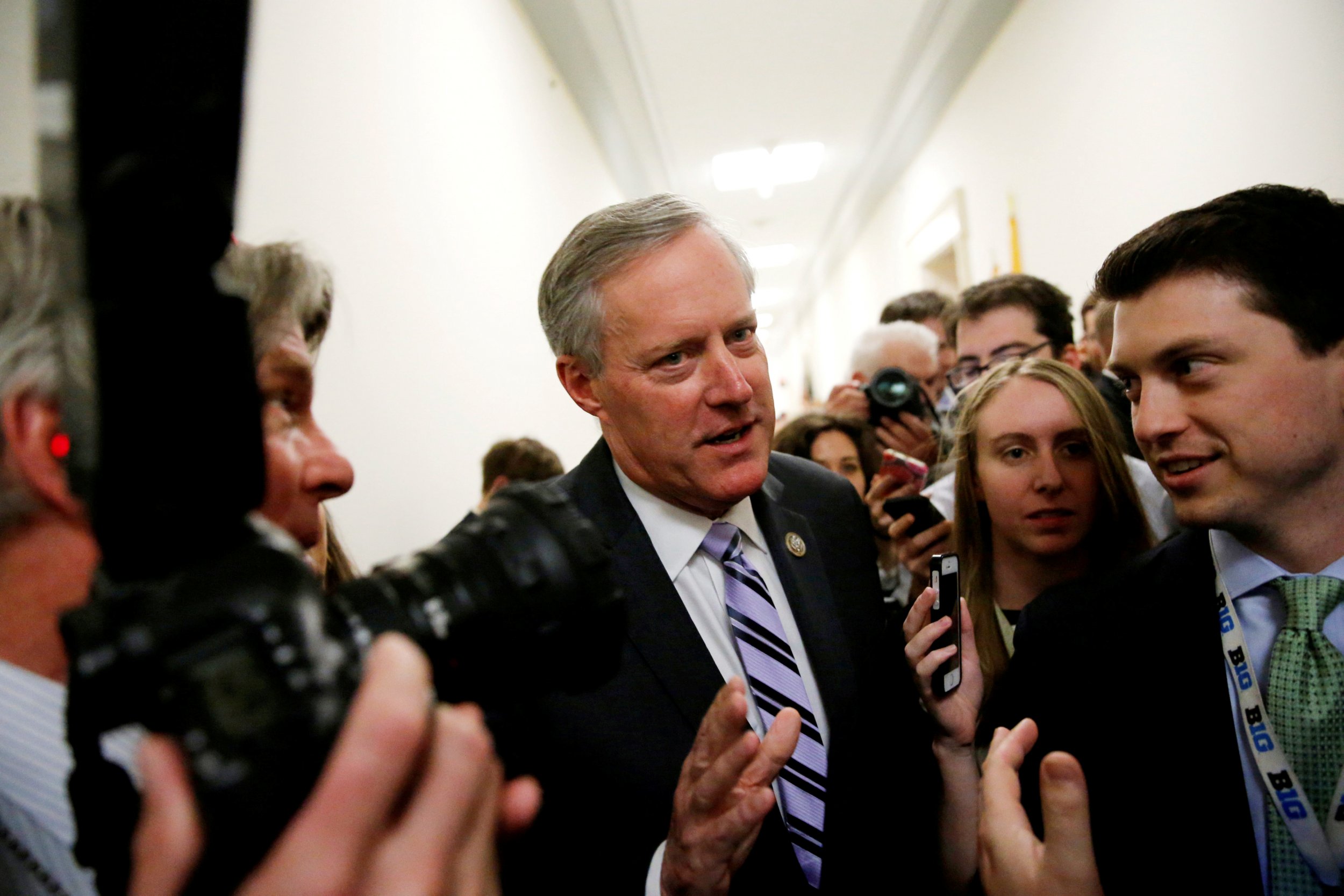 Republicans are seeking to give U.S. states the power to opt out of an Obamacare rule that prevents health insurance companies from discriminating against Americans with pre-existing conditions. But the GOP lawmakers' amendment won't impact their own healthcare insurance.
New Jersey House Representative Tom MacArthur filed the amendment to the GOP's revived health care law Tuesday. His spokeswoman confirmed to Newsweek that it would not apply to members of Congress or their employees.
MacArthur, however, "does not believe members of Congress or their staff should receive special treatment," his spokeswoman added. "[He's] working with House Leadership to make absolutely clear that members of Congress and staff are subject to the same rules, provisions, and protections as all other Americans."
Republicans on Capitol Hill are wrangling over how to revive their health care bill, which is meant to repeal and replace the Affordable Care Act (ACA), known widely as Obamacare. They are trying to strike a deal as President Donald Trump nears his hundredth day in office Saturday, April 29.
Repealing the ACA was one of the main promises in Trump's "Contract with the American Voter" that he drew up for his first hundred days in office on the campaign trail last October.
Yet Trump was shaken when the Republican replacement bill, called the American Health Care Act, died on the floor of the House March 23 after hardline Republicans in the Freedom Caucus and moderates in the Tuesday Group failed to reach an agreement on it.
Read more: How the fight against opioids is threatened by healthcare reform
"The Republican House Freedom Caucus was able to snatch defeat from the jaws of victory," Trump tweeted days later, before saying that his plan for healthcare is "in very good shape!" and he would forge ahead with the bill. "The Freedom Caucus will hurt the entire Republican agenda if they don't get on the team," he wrote, prodding the hard-right Republicans to sit down at the negotiating table.
Representative MacArthur is a co-chair of the Tuesday Group, and his amendment granting waivers to the states is a bargaining chip to sway the roughly three dozen members of the Freedom Caucus to vote for Trump's bill.
On Capitol Hill Tuesday, the Freedom Caucus met to consider the changes worked out between MacArthur and their leader, North Carolina Representative Mark Meadows.
Meadows said the plan "has real merits worthy of consideration for all the Freedom Caucus folks" and that he is optimistic they will reach a deal.