New Robin Williams Documentary Sheds Light on Lewy Body Dementia
Fans of Robin Williams will get a glimpse at the comedian and actor's final days in a new documentary that's set for a September release. Announced just a few days before the sixth anniversary of Williams' death, the upcoming doc, titled Robin's Wish, details Williams' diagnosis of Lewy Body Dementia.
After battles with depression and anxiety, Williams died by suicide on August 11, 2014, but the coroner's report released months later showed that the actor had also been in the early stages of Lewy Body Dementia, which the Mayo Clinic says is the second most common type of Alzheimer's. The Mayo Clinic notes that symptoms include depression, apathy, hallucinations, fluctuating attention, poor control of bodily functions, sleep and cognitive problems.
The trailer for the documentary shows clips of interviews with people who were close to Williams near the end of his life. Night at the Museum director Shawn Levy spoke about the experience of filming with the Oscar winner shortly before his death. "The last movie: It was clear to all of us on that set, something was wrong with Robin," he said. "I remember him saying to me, 'I don't know what's going on. I'm not me anymore.'"
Williams' widow, Susan Schneider Williams, also talks about what Williams went through with the disease. "I was called in to go over the coroner's report. It was the beginning of understanding what had really gone on," she said. "My husband had been unknowingly battling a deadly disease."
Elsewhere in the trailer, Williams discusses her husband's bravery for continuing to work and bring joy to people despite living with a deadly disease.
"The way that he was able to battle the inner-turmoils; he was a freaking warrior," she says. "He was blessed with what his heart was capable of. In the midst of fear, he wanted to help people be less afraid."
Levy says that talking about Williams in this way feels like a way to honor him. "It no longer feels loyal to be silent about it, but maybe more loyal to share," he says in the trailer.
The teaser ends with an archived clip of an interview with Williams: "Self goes away. Ego, bye bye. The thing that matters are others. That's what life is about," he says.
Robin's Wish will be available on demand on September 1.
If you have thoughts of suicide, confidential help is available for free at the National Suicide Prevention Lifeline. Call 1-800-273-8255.
The line is available 24 hours every day.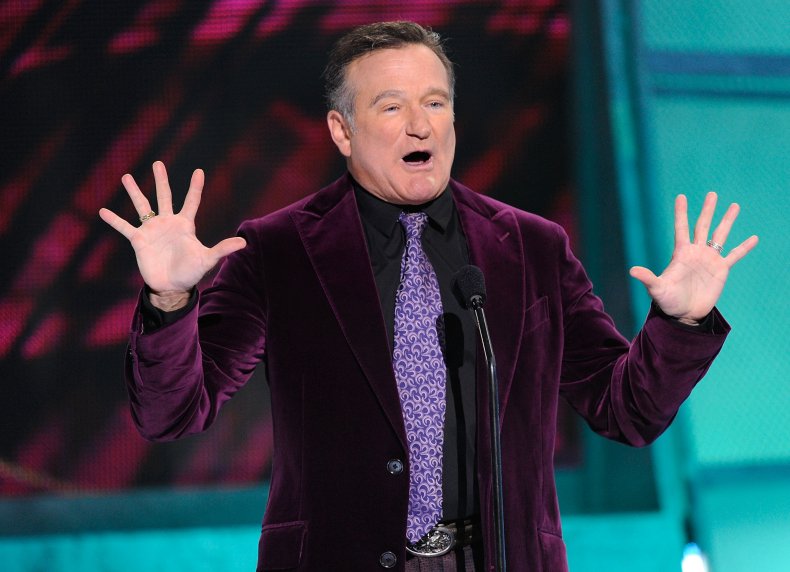 Correction 8/12/20 8:02 a.m. EST: An earlier version of this story had identified Susan Schneider Williams as just Susan Schneider. This article has been updated to reflect her full name.