New Role for David Bowie: Co-Author of an Off-Broadway Show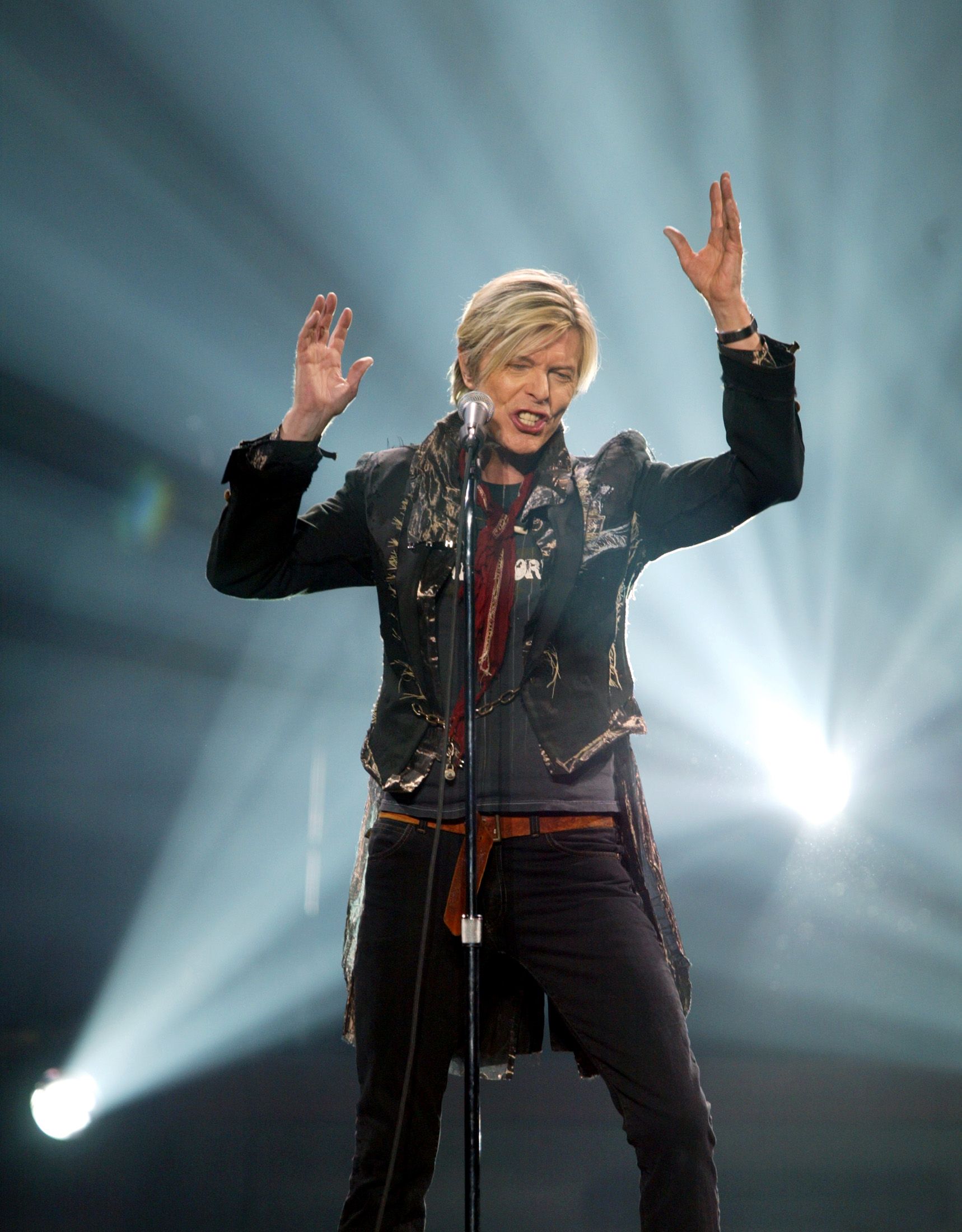 From the Thin White Duke to Ziggy Stardust, the renaissance man and paradigm-shifting performer David Bowie has played just about every role. Except playwright—until now. The New York Times reports that Bowie is working on a secretive stage production that will have its debut in New York later this year.
It's not an all-new work, though. In 1976, David Bowie starred in the film The Man Who Fell to Earth, a space-age reimagination of Walter Tevis's novel of the same name. In it, he plays the alien-designer Thomas Jerome Newton, who must venture to Earth to retrieve water for his parched planet (a situation that's oddly reminiscent of California right now).
Nearly 40 years later, Bowie is co-author of a stage version loosely based on the same tale, titled Lazarus. It's been in the works for years, according to theTimes, and is something of a play, a musical and an avant-garde work that's (appropriately) impossible to describe.
Although Bowie has acted in scores of films and plays, including the leading role in The Elephant Man on Broadway in 1980, he won't be starring in the production of Lazarus. He will be penning brand-new songs and revamped versions of older tunes for the off-Broadway production, though, and will be collaborating with Tony Award–winning playwright Enda Walsh on the libretto. Lazarus will be spearheaded by the avant-garde director Ivo van Hove, who previously used a smattering of Bowie songs for his Dutch version of Angels in America, which ran last year at the Brooklyn Academy of Music.
New York Theatre Workshop's artistic director James C. Nicola told the Times that Bowie had brought the idea to van Hove several years ago, and they are now working together to bring the characters to life. "It's going to be a play with characters and songs–I'm calling it music theater, but I don't really know what it's going to be like," he said. "I just have incredible trust in their creative vision."
Lazarus is scheduled to open later in 2015.
Bowie's latest album, The Next Day, was released in 2013 to favorable critical and commercial acclaim. Hopefully, we won't have to wait too long for his next role.