New Rule Removes Protections Against LGBT Discrimination From Health Care and Insurance Laws During Pride Month
The Trump administration has finalized a new rule that would allow health care workers and insurance providers to deny health care for LGBT patients.
The Department of Health and Human Services (HHS) rule was first proposed by the administration in 2019, changing the definition of "sex" under the Affordable Care Act. The new rule was finalized on Friday, as LGBT pride month continues in much of the country.
The rule would allow the health care industry to legally discriminate against people who are lesbian, gay, bisexual or transgender by denying them health care, including life-saving procedures that have nothing to do with their sexual orientation or gender identities.
"HHS respects the dignity of every human being, and as we have shown in our response to the pandemic, we vigorously protect and enforce the civil rights of all to the fullest extent permitted by our laws as passed by Congress," insisted Roger Severino, the director of HHS's office for civil rights, in a statement announcing that the "rule of law" had been restored under the new regulations.
The new rule only allows "sex discrimination" to be defined as discrimination on the basis of being male or female. Under rules established by former President Barack Obama's administration, it also included discrimination based on sexual orientation or gender identity.
Advocates have said that the new rule could result in millions of people being denied vital health care by insurance companies, along with being denied care from doctors and other health care workers who are inclined to discriminate for personal reasons. Advocates for the new rule claim that explicitly preventing people from discriminating against LGBT people was an overreach of Obama's executive powers.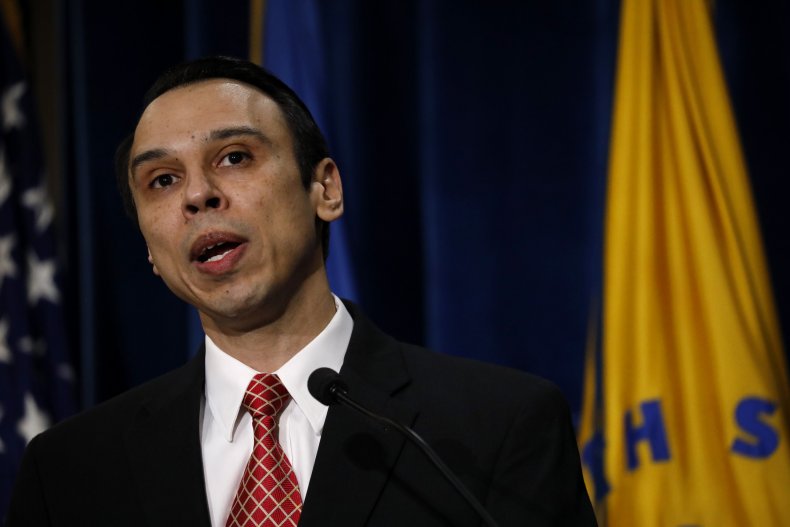 Many have pointed out that transgender people are particularly vulnerable under the new rule. HHS said that the new definition of "sex" was "as determined by biology," although many experts in the field have noted that scientific consensus does not support a strictly binary view of sex or exclude the validity of transgender people.
"Even as the death toll and catastrophe of the COVID-19 pandemic grows and people take to the streets, the Trump administration remains focused on denying equal access to health care to transgender people," Mara Keisling, executive director of the National Center for Transgender Equality, said in a statement obtained by Newsweek.
"The Trump administration has waged a non-stop campaign against transgender people, taking every opportunity to deny us the ability to live our lives as who we are," Keisling added. "The new rules released today are hateful and cruel, and will keep people from being able to get the care they need to live happy, healthy and productive lives."
The administration says the new rule, which is set to go into effect in August, could save insurance companies and hospitals $2.9 billion over five years. However, it is likely to be held up by legal challenges and could potentially be invalidated by Congress. It could also be reversed if President Donald Trump is defeated in November's election.