New Rules for Campaigns' Use of Social Media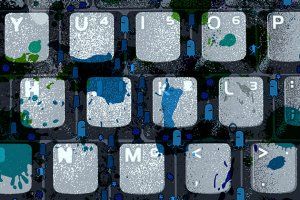 Social media have long been a platform for political trickery. But the Federal Election Commission has exempted most shady online activity—AstroTurf campaigns, veiled Twitter feeds, anonymous Facebook pages—from traditional campaign regulations. Now this loophole may be closing, at least at the state level. Ahead of the midterms, four local election commissions are considering crackdowns—the first of their kind—on how candidates and their campaigns handle online advertising and social-media sites.
The movement began last fall after election officials fined a St. Petersburg, Fla., mayoral candidate $250 for failing to place a "paid for by" note alongside Google ads of his that popped up during searches for his opponent (the ads were half the length of the disclaimer itself). Wisconsin picked up on the issue, too, ordering its government-accountability board to draft online-advertising guidelines; California has a task force to study the same question. Maryland is the furthest along: this week the head of the election board will propose rules requiring the state to authenticate every campaign-related social-networking account—an idea that appears to have support.
But the regulations are only a first attempt to answer a tricky set of questions: Should Web ads be disclosure-free, like campaign buttons and bumper stickers? Should a Twitter recommendation—and the free publicity that comes with it—be treated like an in-kind campaign donation? Ultimately, these are issues for the FEC; the Internet, after all, doesn't end at state lines, and efforts to rein it in can't either.