New Russian Ambassador to U.S. Blames Obama Legacy For Poor Ties With Trump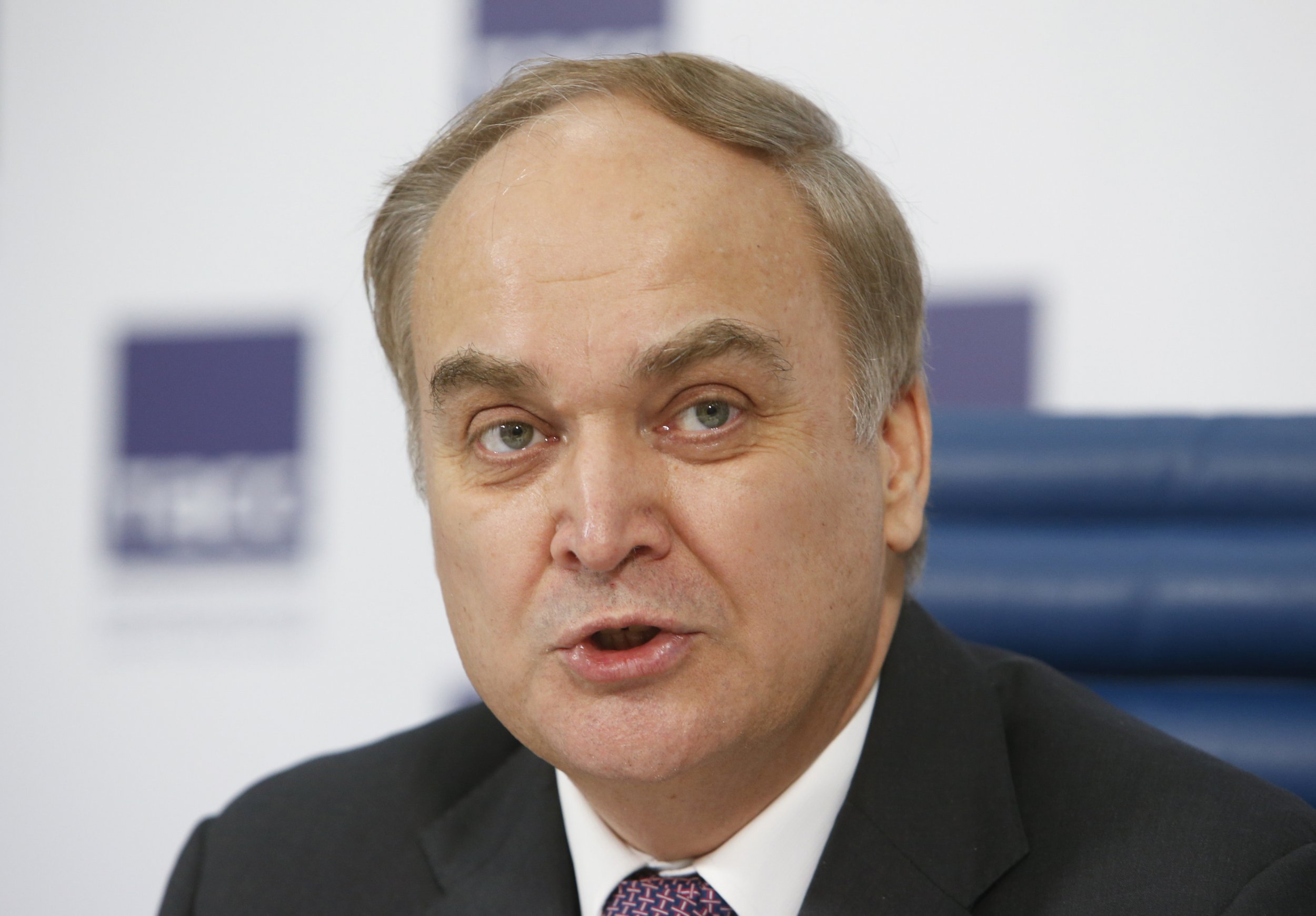 Russia's new ambassador to the U.S. has vowed to show Washington that Moscow is not an enemy, blaming ex-President Barack Obama and existing but unspecified "establishment forces" for spoiling relations.
Ambassador Anatoly Antonov, officially confirmed last week as the replacement for the now infamous Sergey Kislyak, had no words of criticism for President Donald Trump with regards to managing the tense relationship with Moscow, which both countries now say has deteriorated further since Obama left office.
"It is no secret that dialog with the current U.S. administration is not easy," Antonov told business newspaper Kommersant in an interview published on Thursday. "On the one hand you have the burdensome legacy, left behind by Barack Obama's team. On the other, there are insistent attempts in plain view of certain forces in the Washington establishment to play the 'Russian card' in the internal political struggle," Antonov said.
Antonov spoke after the Kremlin decided to stop waiting for the new administration to soften the last round of sanctions announced by Obama and ordered that the U.S. diplomatic mission in Russia shrink by over 700 staffers, the majority of whom, it later transpired, were Russian nationals. The interview was published before the U.S. State Department announced on Thursday that the Russian consulate in San Francisco and two other annexes close "in the spirit of parity."
According to him U.S. sanctions on Russia, which Congress voted to codify into law and remove Trump's power to do away with, are a blow to Moscow but an even worse one to Trump.
"Above all it bears saying that unilateral, restrictive measures are a violation of international law and have the quality of a double edged sword," Antonov said. "Restrictions in a number of areas over us do hinder but not moreso than the damage they deal to American exports, the stimulation of which Donald Trump has urged multiple times with the aim of creating jobs."
The cost of sanctions to all countries involved has been a hotly debated topic since the EU and the U.S. first put restrictions on businesses close to the Kremlin in the aftermath of Russia's annexation of Crimea from Ukraine in 2014.
Since then, Moscow has responded with an embargo on many Western goods that officials and state programmes have repeatedly claimed have boosted farming and produce at home. But Russians complain of increasing grocery bills and the country is only now exiting the recession caused by sanctions and low oil prices.