Los Angeles: New 'Earthquake-Proof' Skyscraper Opens in Downtown L.A. Near San Andreas Fault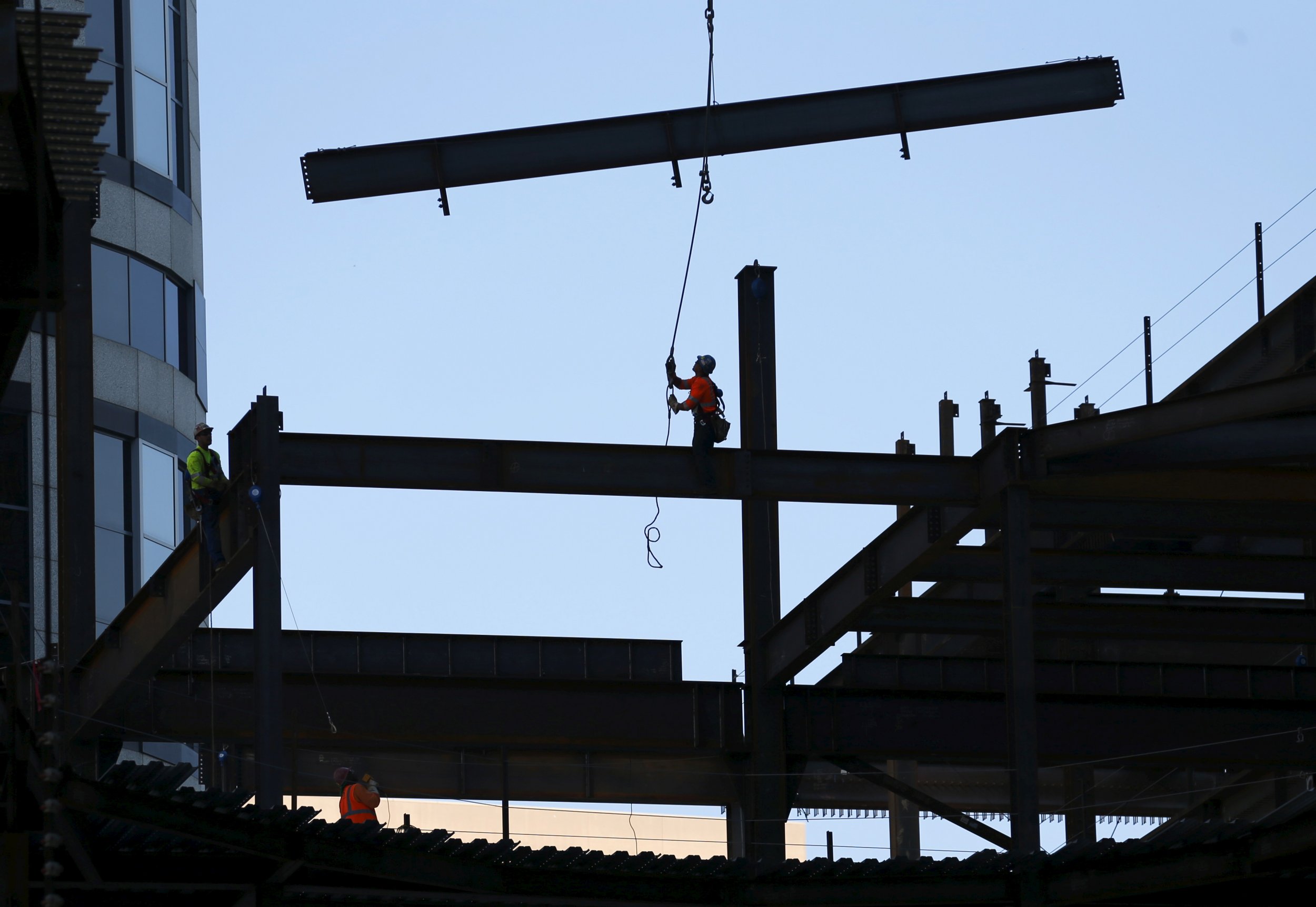 Unlike most American cities, Los Angeles has few tall buildings, with some lonely clusters of metallic skyscrapers in Century City and in a pocket downtown.
But after five years of construction, it now has the tallest building west of the Mississippi, the Wilshire Grand, which at 1,100 feet now dominates the city's relatively flat skyline.
With its 73 floors, the tower is home to the Spire 73, the "tallest open-air bar" in the Western Hemisphere, and, according to LAist, the view from the men's toilet is pretty great.
Located at 9000 Wilshire Boulevard, the skyscraper is topped with an observation deck and a rooftop pool. Externally, it's clad with LEDs, which glow after dark.
The reason Los Angeles has traditionally avoided so-called super tall towers is because the city is located on the San Andreas Fault line, an active earthquake zone.
The 1994 Northridge earthquake caused 57 fatalities and billions of dollars' worth of damage, and ever since building regulations in the city have been strict. Angelenos live in fear of "the big one," or the next earthquake that could strike the city.
To deal with potential seismic issues, the Wilshire Grand had to be made heavily earthquake-proof. A tower of its size needs bracing in three places to ensure it won't collapse, while the foundations have to be strengthened. Steel supports help to absorb seismic energy. LA Downtown News reports that the tower can sway 17 inches without buckling.
But an engineer working on the skyscraper told the LA Times that it's impossible to guarantee such a large building will resist an earthquake: "You can ask that it will behave as well as possible, meeting at least the code requirements. Even that's a heavy responsibility."
The team have also considered how first responders will get to the top of the building in the event of a terrorist attack such as the one that struck New York on September 11, 2001.
"On 9/11, there were issues with people running down and firemen coming up, so we put a fireman's elevator in the concrete core. It's surrounded by 2 to 4 feet of concrete that's almost impenetrable," Christopher C. Martin, chairman and CEO of AC Martin, which designed the tower, reported LA Downtown News.
Cho Yang-ho, chairman and chief executive officer of Korean Air, had waited 25 years to build the skyscraper, according to the LA Times. At a cost of $1.1 billion, the Wilshire Grand dominates the skyline: The next tallest building west of Chicago is the U.S. Bank Tower in Los Angeles, built at 1,018 feet in 1989.