The New Small Business Loan Program Got Off To A Rocky Start—Here Are The Big Problems Companies and Banks Are Facing
A federal program designed to help small businesses weather the coronavirus pandemic has gotten off to a rocky start as both companies and banks report major problems with the system since its launch last Friday.
"It's beyond frustrating," said Andrew Rock, CEO of the small biotech firm St. Teresa Medical Inc. in Minnesota. "Needless to say, this has just been handled so poorly."
The so-called Paycheck Protection Program (PPP) was one of the biggest provisions in the historic $2 trillion relief package passed by Congress at the end of March. The measure devoted nearly $350 billion in potentially forgivable loans for small companies to keep employees on the payroll during the global health crisis.
But issues at nearly every level—from lenders being inundated with applications to businesses being unable to access online portals—have plagued the well-intended program from the start.
President Donald Trump acknowledged the problems during a phone call with frustrated bankers on Tuesday, stating that there were "some glitches." But he praised the program, claiming that the Small Business Administration had already processed $70 billion in loans. Further details about the total amount of funds lent to businesses have not been made available.
"The demand is overwhelming. Small businesses are coming in by the thousands looking for this loan," said Paul Merski, an executive vice president at the Independent Community Bankers of America. "The idea is to get the money out quickly before businesses start laying off employees and shutting down so time is of the essence."
Here are some of the biggest problems businesses and banks are facing with the PPP program.
Applying for Aid
Rock said he had two employees on the phone for more than 10 hours trying to upload the documents to the online application portal through his lender Wells Fargo. Later he was informed that his company, despite only having eight employees, was considered a commercial account rather than a small business account and that the bank wouldn't accept his application.
Small business owners across the country have reported similarily frustrating experiences as websites have crashed and phone lines have been jammed. Michael Henry, a small business owner in Chicago, called the program a "disaster," stating that "nobody is getting anything through the portal."
Molly Day, the vice president of public affairs at the National Small Business Association, said she's talked to some people who have had success with the program but that she's "heard from more that it's challenging and confusing."
While many small business owners have pointed fingers at the banks, lenders argue they've lacked guidance from the Trump administration. In fact, banks weren't informed on how to proceed with the loan program until the night before the system was launched.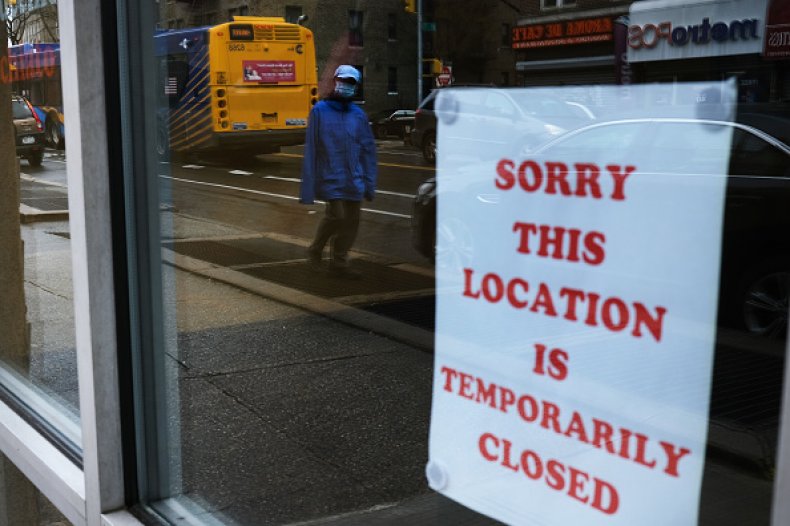 Not All Banks Are on Board
Merski said a major problem with rolling out the program was that 60 percent of all lenders in the country had no previous relationship with the SBA, which meant that they didn't have the system in place to accept applications.
But as business owners try to find banks that are completing loans, many are turned away by institutions like Bank of America, Chase or TD Bank because they don't have an existing credit line or loan with the bank. After being denied from Wells Fargo, Rock said he contacted 20 different banks to try to apply for the loan. Only two of those 20 banks were accepting new customers. Many weren't even willing to talk, he said.
"They're deciding which companies live and which companies aren't going to make it and that's just not right," he said.
Where's The Payout?
While Trump has claimed nearly $70 billion has been paid out through the program, small business advocates say that companies are still waiting for the money. Holly Wade, the director of policy and research at the National Federation of Independent Business, said as of Wednesday she hadn't talked to anyone who had received cash in their accounts.
"Small business owners are looking for financial support. It is their number one ask as far as getting through this crisis and this loan program is essential in helping them survive," Wade said.
Fear that funds would soon be exhausted even though many businesses haven't been able to successfully apply has prompted Congress to consider adding $250 billion to the PPP program. Senate Majority Leader Mitch McConnell said he hoped to approve the extra money by unanimous consent as soon as Thursday.
"It is literally our survival," Rock said of the loan. "If we don't get it we're not going to make it."