New Species Of Katydids Are Aggressive And Have Big Biceps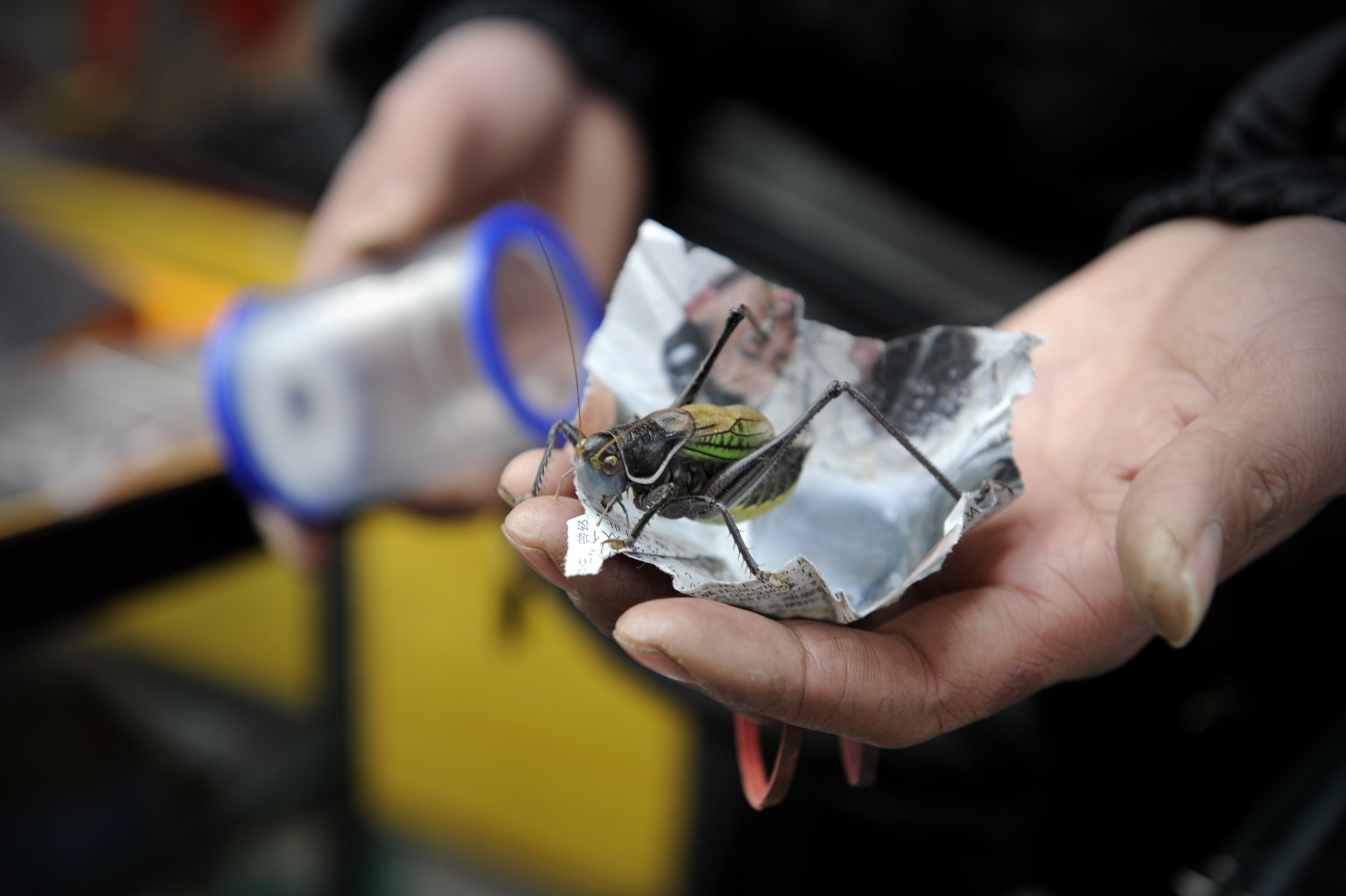 Madagascar has some new critters lurking around: large, aggressive katydids. Seven new species of the insect were recently identified, according to a study published in the journal Zootaxa.
The research found that the newly discovered species are quite different than their relatives, both in size and personality. In fact, their large "biceps" and over 2.5 inch body make them among the biggest insects to currently exist, National Geographic reports. Their combative instincts also make them stand out from other species.
"If you get anywhere near them, they will try to grab you with their powerful forelegs and pull your finger toward their mandibles to give you a nasty bite," study co-author George Beccaloni, told National Geographic. "I haven't seen that defensive behavior in any other katydids."
Typically, katydids leave humans alone. However, sometimes they may destroy crops, but only under rare circumstances, according to the Encyclopedia of Life. Despite humans and katydids not having much to do with each other, scientists recently discovered that the two unrelated creatures have similar ear structures.
As for the new species, Beccaloni stumbled upon them by accident. The entomologist was looking through a dry forest in Madagascar for cockroaches, which are his area of expertise. But as he searched under dark, dry places like rocks and bark, he spotted the katydids.
"Such shelters are scarce, and it's likely that both the katydids and cockroaches require them for protection against the intense daytime heat and predators," he said.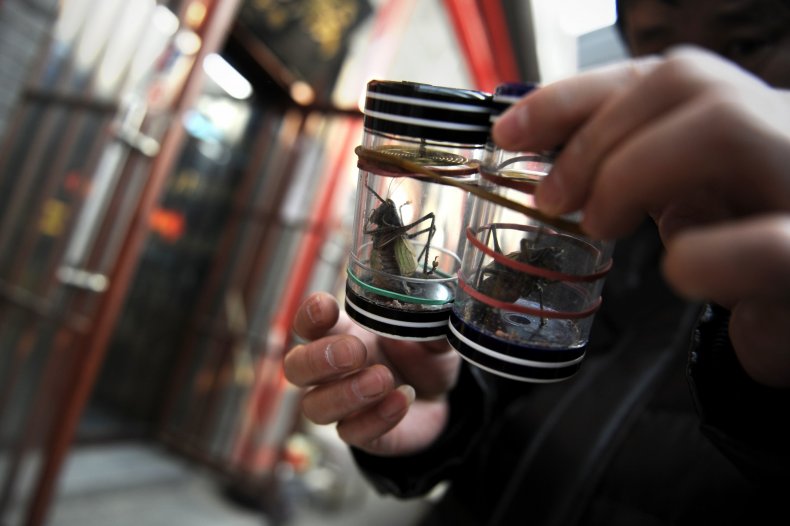 Unfortunately, Madagascar's distinct ecosystem continues to be threatened, as humans clear the forests for firewood and charcoal. Due to this, Beccaloni stresses the importance of studying the insects before they're extinct.
"Considering how threatened Madagascar's habitats are, it should be a priority to document all the species there before they disappear."
Katydids–which can be identified by their distinct "singing"— exist around the world and are almost always green. But they also come in rare colors, like pink. In 2013, Beccaloni was presented with a photo of a pink-colored katydid from Malaysia, but he was unsure of what it was at the time, according to National Geographic. Years later, with the help of colleagues, he formally classified two new species of the unique-colored insects. His findings are detailed in the Journal of Orthoptera Research.