New Spotify True Crime Podcast Examines America's Deadly Summer of 1969: Charles Manson, Zodiac and More
The summer of '69 is known to many Americans as a dark time of murder, Hollywood mysteries and more. It was at that time that several of the nation's most notorious killers and cult leaders committed their gruesome acts, and it's still unclear why so many gory events took place in the span of a few months.
Spotify is examining this dark chapter of U.S. history in a new podcast titled Summer of '69 by Paracast Network. It launched on the streaming platform Monday and will continue exploring elusive murderers through August 2.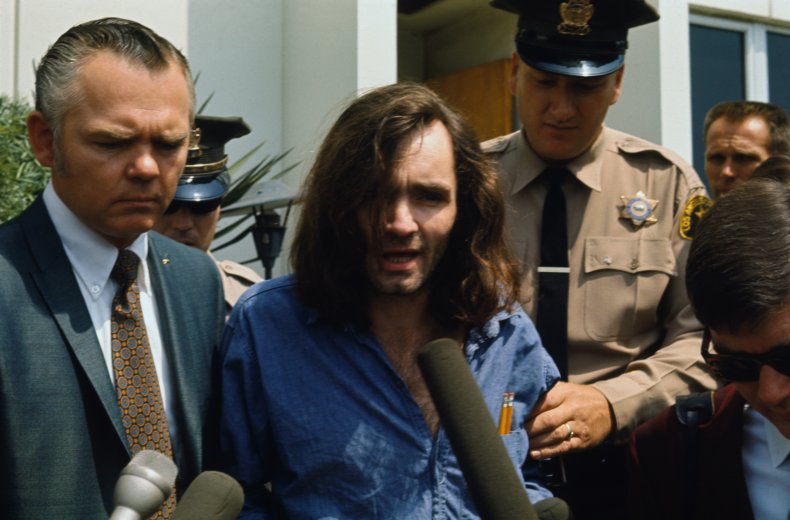 The podcast is just another step in the American true crime takeover. In recent years, the true crime genre has exploded. From television channels that stream the gruesome content all hours of all days, like Oxygen and Investigation Discovery, to Netflix's expansion and success in documentary-style pieces, it appears that true crime is beginning to consume modern entertainment with shocking stories of unthinkable happenings.
Paracast founder and President Max Cutler spoke about the draw of true crime in an interview with Fast Company. Like many true crime buffs, his interest in the spooky genre was sparked by Netflix's Making a Murderer after its 2015 release. "I think that true crime is kind of reality TV on steroids," Cutler says. "You go to work 9-to-5 every day and come home, and then you have serial killers who go to work, kill somebody,and come home, and a lot of people want to know: How does somebody live like that...from a psychological standpoint?"
Cutler compared it to the allure of the Kardashians in a modern world. "Sort of like when you think of, for example, the Kardashians. Most of us are stuck with normal working hours, and they're living this amazing lifestyle. It's just wanting to understand a real life that's so far out of your own experience."
The podcast will dip into some of America's biggest names on the killer list, such as Charles Manson and the Zodiac Killer. It also expands into influential figures and their mysterious deaths, like that of Martin Luther King Jr. and Judy Garland.