Four New 'Star Trek' Shows in Development from 'Discovery' Showrunner, Including Possible Picard Return
Under a new development deal with CBS Television Studios, Star Trek: Discovery showrunner Alex Kurtzman (Sleepy Hollow, The Mummy) is developing at least four new Star Trek projects.
According to Variety, Kurtzman will be expanding the Star Trek franchise, developing "new series, mini-series and other content opportunities." Variety listed four potential shows rumored to be in development.
Starfleet Academy
Producers Stephanie Savage and Josh Schwartz created Gossip Girl, adapted Marvel's Runaways for Hulu and most recently rebooted Dynasty on the CW. It seems likely they'll bring the same teen-centric storytelling to a Starfleet Academy show.
The Kingdom of Khan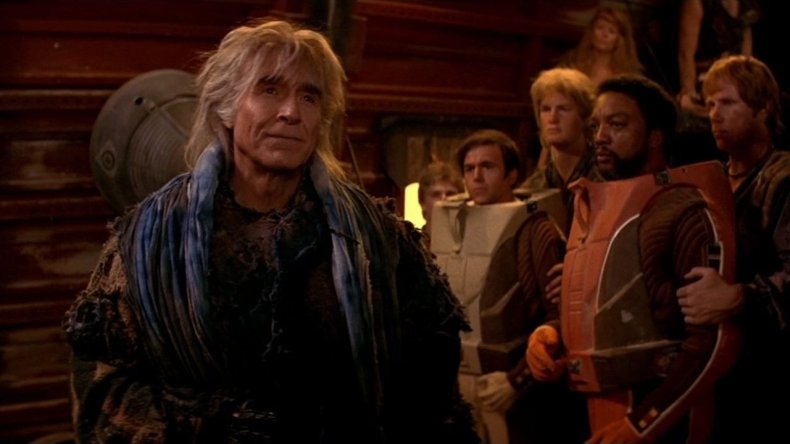 Nicholas Meyer, director of Star Trek II: The Wrath of Khan and consulting producer on Star Trek: Discovery, has been hinting at a Khan-centered Star Trek show for nearly a year. The series, Variety's unnamed sources claim, would follow Khan Noonien Singh in the years after Star Trek: The Original Series episode "Space Seed," which ended with Captain James T. Kirk stranding Khan on a remote planet called Ceti Alpha V. Khan is the leader of a genetically-engineered army of former dictators, who ruled over Earth until they were defeated in the Eugenics Wars (1992-1996), frozen in cryostasis and banished into space. We learn in The Wrath of Khan that the explosion of a nearby planet made Ceti Alpha V nearly uninhabitable, trapping Khan and his followers in a dessicated, post-apocalyptic environment.
Variety describes the final two in-development series as "an animated series" and "a limited series," with the plot details currently unknown. But The Hollywood Reporter has a good idea what the limited series might be, citing rumors that Patrick Stewart will return to play Captain Jean-Luc Picard from Star Trek: The Next Generation.
In a recent interview, Stewart admitted he hadn't yet seen Star Trek: Discovery, but added he "may have good cause to look at it very soon," possibly hinting at his rumored return to Star Trek.
Much like the multiple Game of Thrones prequels being developed at HBO, it's possible not all of the rumored Star Trek projects will make it to television. But between this new deal and Kurtzman's new job as the Star Trek: Discovery showrunner (after former showrunners Aaron Harberts and Gretchen Berg were fired from the series for abusing the show's writers), all possible Star Trek futures are now firmly under his control.