Two New 'Star Trek' Movies Coming, Shared Universe Or 'Next Generation'?
Paramount Pictures CEO Jim Gianopulos announced concurrent development of two new Star Trek movies at CinemaCon, partially clearing up months of rumor and conflicting information about the fate of the Star Trek movie series.
With each entry in the rebooted Star Trek movie series—Star Trek Beyond most recently—earning less money than the previous, Paramount stepped back from rushing a Star Trek 4 into development. That script, written by J.D. Payne and Patrick McKay, would have seen the return of George Kirk (Chris Hemsworth), suggesting a time travel plot reuniting Captain James T. Kirk (Chris Pine) with his dead father.
A major intervention arrived, in the form of Quentin Tarantino, who pitched a Star Trek movie idea to J.J. Abrams. That script is being written by Mark L. Smith (The Revenant, Overlord).
A third script by Star Trek Beyond writing team Simon Pegg and Doug Jung was also rumored, though Pegg soon confirmed he was writing a non- Star Trek project for Abrams' Bad Robot Productions instead.
The prevailing presumption underlying the several possible Star Trek scripts was that Paramount was pursuing a model similar to what Warner Bros. did with Wonder Woman: developing multiple scripts, then picking a favorite. But Gianopulos' CinemaCon announcement suggests that instead of winnowing down a field of possibilities, Paramount is going to make two new Star Trek movies.
Since both movies can't be the ongoing adventures of the starship Enterprise, this likely means Paramount is after a shared universe with interconnected movies, each following different characters. But this has an obvious downside: unlike Marvel, with its huge stable of characters, Star Trek 's household recognition begins and ends with Kirk and Spock.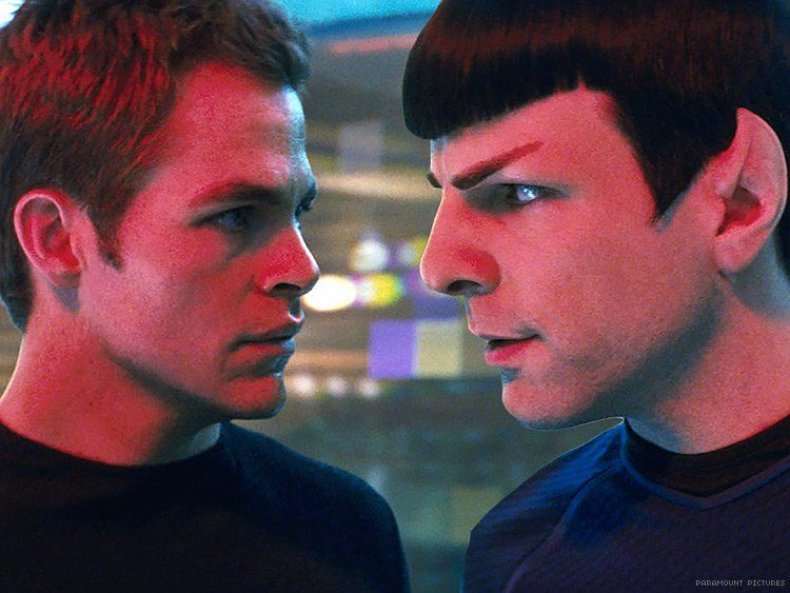 Which leaves open another possibility: could Paramount attempt both a Star Trek 4 set in the Star Trek: The Original Series era and a second Star Trek movie set 100 years later, in the Star Trek: The Next Generation portion of the timeline? Star Trek: The Next Generation represents a completely untapped set of popular characters for Paramount—it's now been 16 years since the last Star Trek: The Next Generation movie.
It helps that Tarantino is particularly interested in Star Trek: The Next Generation episode "Yesterday's Enterprise," which he described as one of "the great space stories," able to "bear a two-hour treatment." With that episode's dimension-hopping plot, it's even easy to see how it could be retooled to bridge older and younger versions of the character, allowing Patrick Stewart's Picard to team up with a younger, recast Picard.
Both scenarios have their disadvantages. Many box office watchers believe confusion over how Rogue One: A Star Wars Story related to the characters and events introduced in Star Wars: The Force Awakens may have hurt its box office (that said, it still cleared a billion dollars). But who's going to want to check out the adventures of USS Someothership?
It's all speculation at this point (just please don't do Star Trek: Zero Dark Thirty). And if all these swirling possibilities weren't confusing enough, the looming merger of Viacom and Paramount could further alter the future of the franchise. The next Star Trek movie will likely aim for a Summer 2020 release.