The Nerds Love Lightsabers: How Tech Is Helping Market the New 'Star Wars' Movie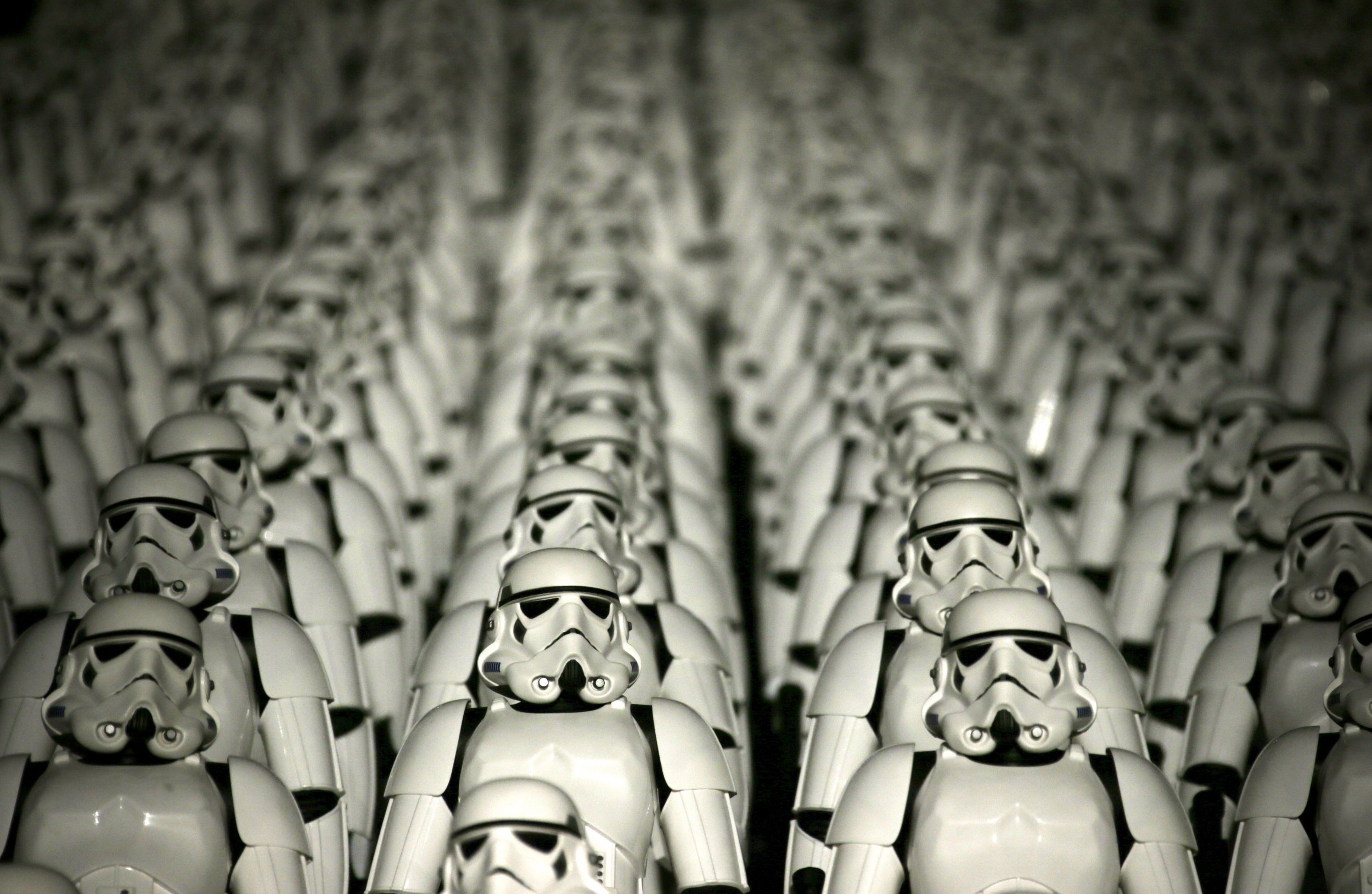 Star Wars: The Force Awakens is just 16 aching days away, and for months the marketing campaign has been in full—ahem—force. And the tech industry has been fueling the Star Wars hype machine the entire way.
Tech giants in Silicon Valley, especially Google, have been generating buzz for the film, with new gadgets and features on existing apps to woo fans to their products and give fodder to the media to write about gleefully.
Star Wars tie-ins from the tech industry have hit the market almost every day. This week, Verizon and Google released Star Wars virtual reality headsets made out of cardboard. Reserved only for Verizon subscribers, the headsets—painted outside with character art from a Stormtrooper or R2-D2—will play exclusive content from the Star Wars smartphone app. All you need to do is put your smartphone inside the cardboard headset.
There were also Star Wars emojis on texting apps and Twitter and a limited-edition Star Wars PlayStation 4 bundle, with Darth Vader's face plastered on the console.
But Google has been the biggest fan-boy of the Star Wars campaign in Silicon Valley by a long shot. In addition to its cardboard headsets, Google has been dropping Easter eggs about the film, from Google Translate including the Star Wars language Aurebesh to changing the layout of the search page into the black-and-yellow opening exposition crawl.
Google's most overt push at expressing its Star Wars fandom was giving its apps a galactic makeover called "Awake the Force Within" last month. Once a user chooses either the "Light Side" or the "Dark Side," multiple Google apps make subtle changes to reflect the choice. For those who choose the Light Side, for instance, the location marker on Google Maps becomes a X-Wing starfighter jet, and the progress bar on YouTube videos becomes a lightsaber.
Google's vice president of product management, Clay Bavor, said during the launch of "Awake the Force Within" that it was out of pure passion for Star Wars. "It probably isn't a surprise that there are tons of Star Wars fans like me here at Google," writes Bavor. "So when we first heard about Episode VII, we started thinking about what a Google tribute to these epic stories might look like."
Google tells Newsweek that unlike Verizon, the company is not an official sponsor of the film. But that does not mean there is no money to be made here. Attracting hordes of Star Wars fans to check out Google's apps is an advertising opportunity on its own.