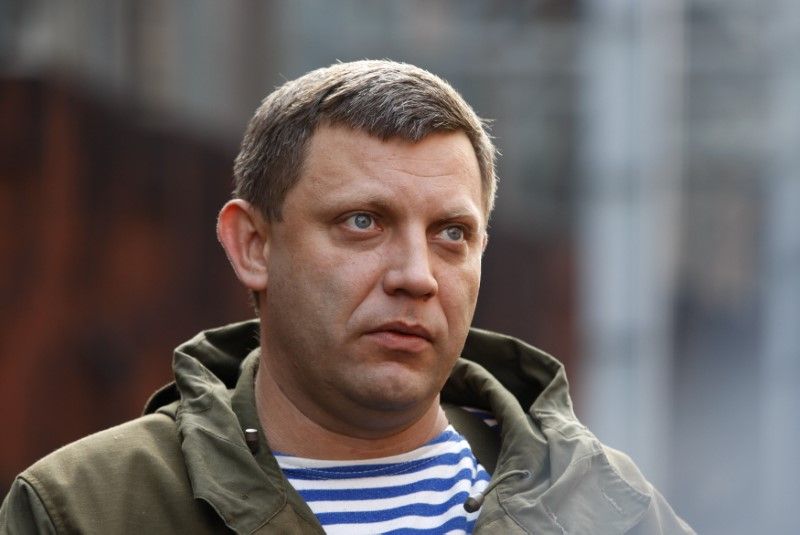 Russian-backed rebels sought to make their efforts to take control of Ukraine official Tuesday, proclaiming a new state called Malorossiya, or "Little Russia." They said the plan was not only for the new state to include areas they already control in East Ukraine, but to eventually expand to the whole country.
Related: What if Putin makes another grab for more of Ukraine?
Following Russia's annexation of Crimea in 2014, separatists have taken control of large parts of Donetsk and neighboring Luhansk. The leader of the self-proclaimed Donetsk People's Republic (DPR), Alexander Zakharchenko, announced that plans were in place for a new state, led from Donetsk, to share the same name, Malorossiya, as was used to describe large parts of Ukraine when it was under the rule of the Russian empire.
"We, the representatives of the former regions of Ukraine, with the exception of Crimea, declare the establishment of the new state, which is the successor of Ukraine," he said in a statement on the rebel-aligned Donetsk News Agency. "Ukraine has proved to be a failed state and demonstrated a failure to provide its citizens a peaceful and prosperous present and future."
He added that the creation of a new federal government would "stop the civil war and prevent further victims." More than 10,000 people are estimated to have died in fighting in the past three years.
The initiative was subsequently rolled back by delegates in both Donetsk and Luhansk, with calls for a referendum before anything is decided.
"The establishment of the state of Malorossiya could be an interesting initiative," DPR's People's Council chairman, Denis Pushilin, said. "To my mind, however, it would be proper to put up such issues for discussion by parliament and nationwide referendum first."
The self-proclaimed Luhansk People's Republic (LNR), meanwhile, went a step further, denying that it had even been consulted prior to the declaration.
"At the moment the feasibility of such a move is highly questionable," read a statement from the head of the LNR, Igor Plotnitsky. "These decisions can only be made with consideration to the opinion of the people."
The move complicated the Minsk peace agreement signed by the rebels and the Ukrainian government in 2015, said Ukraine's representative in the peace talks, Yevhen Marchuk.
Ukrainian President Petro Poroshenko, meanwhile, claimed that the declaration had been directed from Moscow.
"Zarchenko is not a political figure, but a puppet transmitting the Kremlin messages," he said, according to Ukrainian news agency UNIAN. In a subsequent tweet, he declared: "The Novorossiya project has been buried. Ukraine will regain sovereignty over Donbas and Crimea."