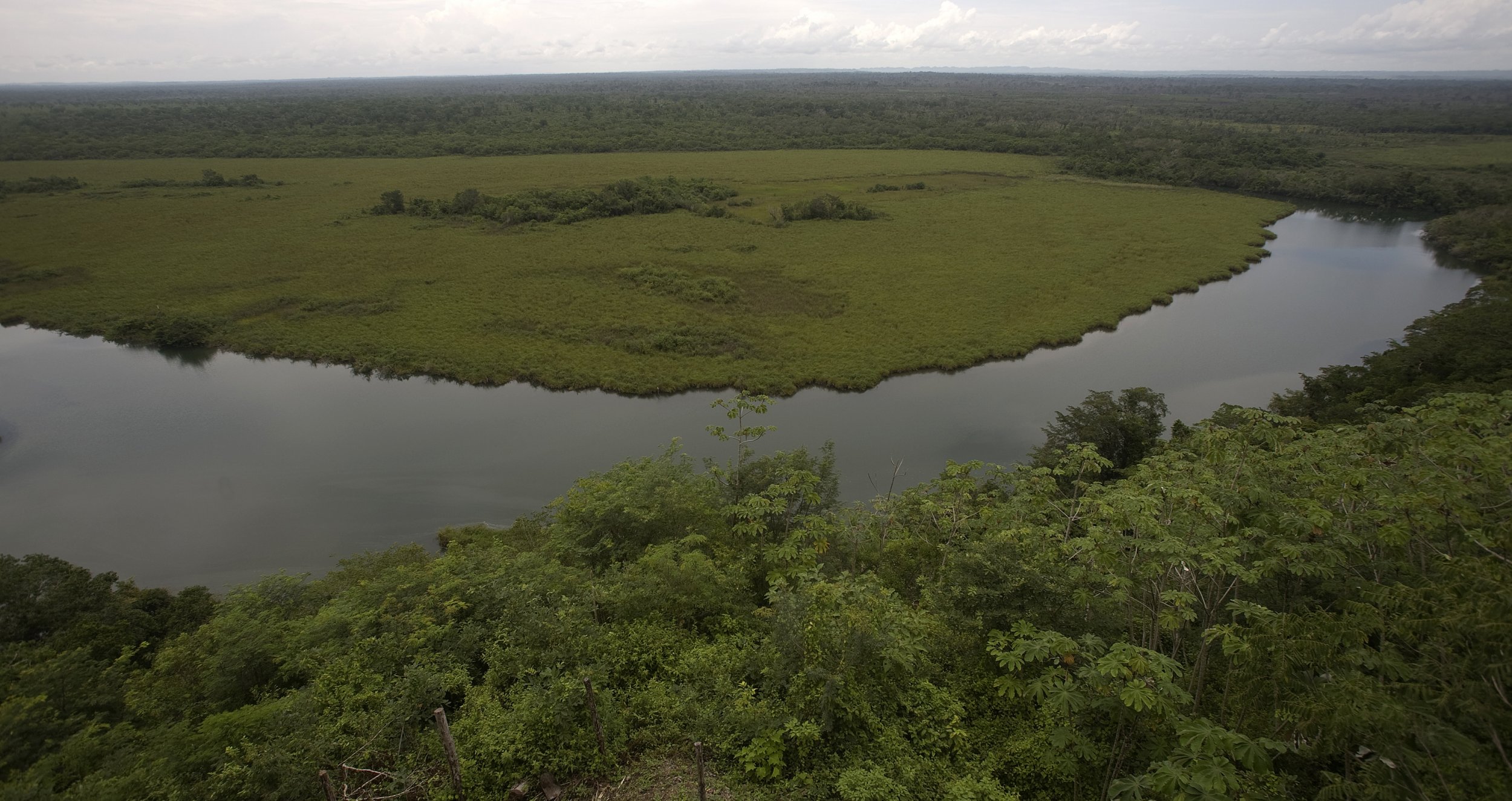 A logging concession system that was developed in Peru in 2000 to safeguard and monitor the country's forests has not only failed to accomplish its mission but has actually enabled widespread illegal logging—some of it in protected and indigenous areas—a study published Thursday in the journal Scientific Reports has found.
Nearly 70 percent of the 388 supervised logging concessions in the Peruvian Amazon—known for its high biodiversity and its large population of popular hardwoods, including mahogany and cedar—have either been canceled or are under investigation by the Peruvian forests supervisory body for major violations. The regulatory documents awarded to concessionaires, the study says, have instead been used to harvest trees in unauthorized areas.
In an effort to promote sustainable logging, the 2000 Forest and Wildlife Law established a system of concessions, granted through public auctions by the federal government and valid for up to 40 years. The United States added the issue of forest sector governance to the 2006 United States–Peru Trade Promotion Agreement.
More than a decade later, the law has led to a crisis in which logging locations do not match concession parameters and transport permits are traded on the black market, the study says.
"Those reforms are not working," said Matt Finer, lead scientist in the study and a research specialist for the Amazon Conservation Association. "It's unknown where all this wood is coming from. It's a system that is still not controlled."
Finer says that rather than the sustainable logging scenario that the law aimed to create, what has emerged is a free-for-all "chaotic scenario where people are logging just wherever they are."
Illegal logging in areas with indigenous populations has become particularly problematic. Many of the concessions have overlapped these areas, forcing locals out in favor of powerful businessmen, says Roberto Espinoza, consultant for the Inter-ethnic Association for the Development of the Peruvian Jungle, the largest organization of indigenous people in the Peruvian Amazon. "These are concessionary islands amid a sea of insecurity, of ill-defined territorial rights, particularly those of indigenous communities," said Espinoza.
A new round of concessions, this time by regional governments, is expected to begin soon. Rights groups are urging the state to finish mapping out and officially registering the country's indigenous communities before awarding new concessions that may fold these in.
This is not the first time the shortcomings of Peru's logging industry have been documented. In 2012, the Environmental Investigation Agency published The Laundering Machine: How Fraud and Corruption in Peru's Concession System Are Destroying the Future of Its Forests. The report found that a small group of timber barons had "built their trade on a system of intermediaries that stretches into the heart of the forest, to local bosses who are known to cut illegal and unfair deals with indigenous communities, operate logging camps with forced labor…where rules are often ignored and abused."
Illegal logging has plagued Latin America for years but it has recently been exacerbated by drug-related crime. In 2011, the people of Cheran, Mexico, rose up against illegal loggers believed to be supported by armed criminal operatives. Indigenous residents of the mountaintop town set up a patrolling system in their forest to protect the trees, which have been their livelihood for several generations.
In February, a study in Science revealed that the drug war's shift south had caused massive deforestation in Central America.