Mayday PAC: The Super PAC Built to Destroy Super PACs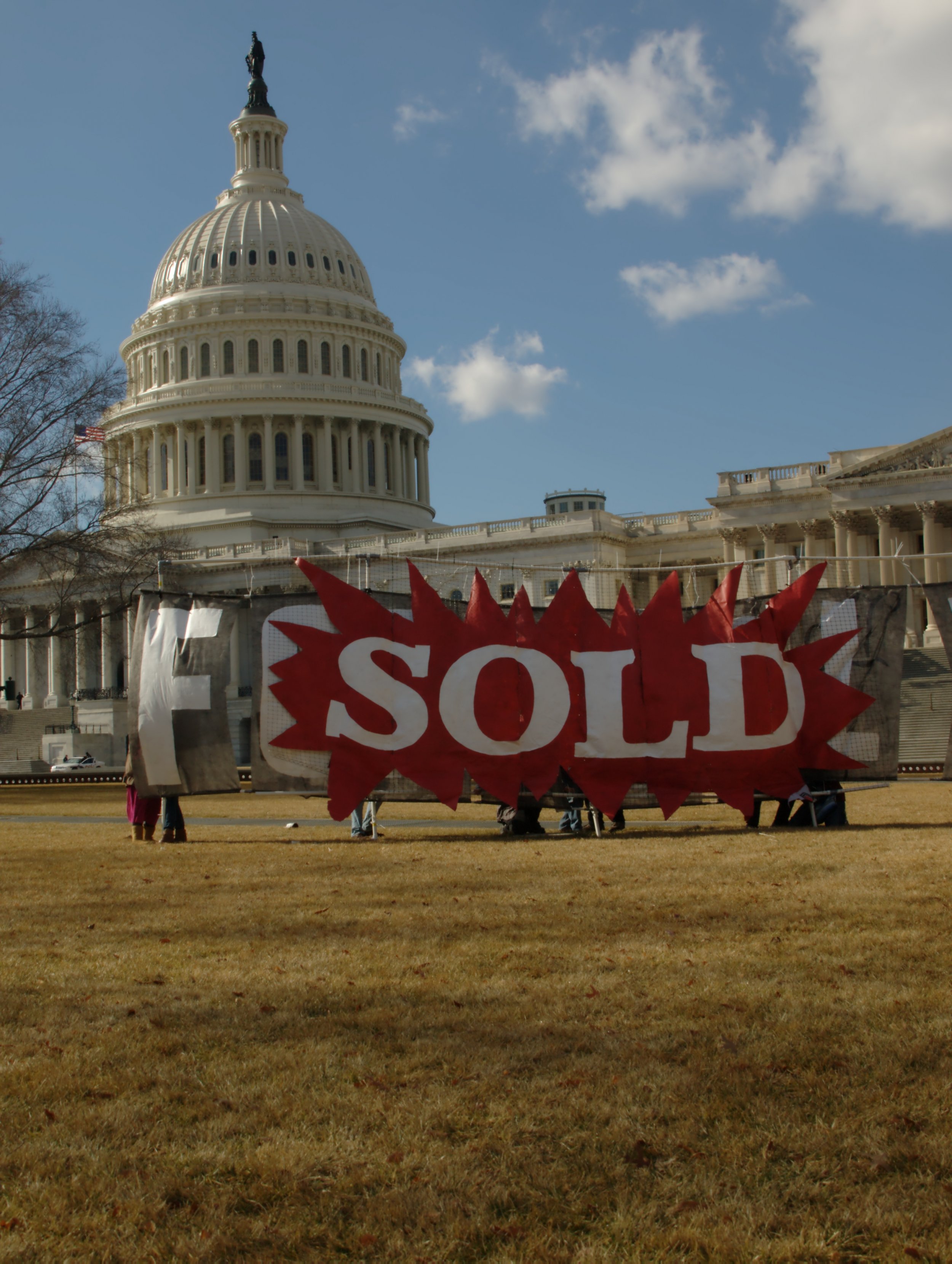 Earlier this month, digital rights activist and Harvard law professor Lawrence Lessig launched Mayday PAC, a super political action committee aimed at reforming U.S. campaign finance laws. To date, the Super PAC has raised more than $1.2 million in pledges from 17,500 people. Through Mayday, Lessig hopes to turn the mechanism of corporate influence in politics against itself. "If we are effective," he says, "we will reduce the power of money."
The goal, according to Lessig, is to raise a total of $12 million by the 2014 midterm elections. Several Silicon Valley billionaires have lined up to match all donations to the Super PAC. That money, Lessig hopes, will be used to elect five candidates as a sort of proof of concept—showing lawmakers and voters alike that the issue of money in politics does matter and can be influenced by everyday citizens. If successful, Lessig and his supporters plan to launch during the 2016 election a much larger campaign aimed at reversing recent laws that have granted corporations unprecedented political influence.
The debate over how elections in the U.S. are financed is centered largely on the 2010 Supreme Court decision known as Citizens United. The ruling, which prohibits any law restricting the amount of money corporations can spend trying to influence elections, is based on the notion that such restrictions would prohibit free speech. But campaign finance reform advocates argue that it puts too much power in the hands of wealthy companies interested in manipulating laws to boost profits.
Later in 2010, the Supreme Court expanded Citizens United's impact in its SpeechNow.org v. Federal Election Commission decision. The court ruled that individual donors could spend as much money as they wish to influence the outcome of an election, provided they didn't give money to a specific campaign.
"Super PACs have transformed campaign finance since Citizens United and SpeechNow," says Lawrence Norden, deputy director of the Brennan Center for Justice at the New York University School of Law. According to OpenSecrets.org, the 2012 election cycle saw more outside spending that the previous three decades combined. Super PACs have spent almost $74 million already in the 2014 election cycle. "The longer this goes on," says Norden, "the longer people become resigned."
According to Lessig, Silicon Valley is uniquely positioned to change the power of wealth in American politics. Unlike the finance or energy industries, Silicon Valley has yet to mature to the point where it seeks to boost profit through legislative reforms. For example, Lessig says that despite the fact that Google would benefit financially from legislation that would end net neutrality—the concept of equal Internet access for all—the company has publicly come out against such laws. In the same way, Lessig says, "they have the means and the motive" to reform campaign finance. "That's the potential we're trying to take advantage of."
In some sense, Mayday's approach seems paradoxical: taking money from one major industry and pitting it against another (the devil you know, and all that). But as Lessig points out, Mayday isn't aimed specifically at pro-Silicon Valley legislation, like that pertaining to visas or net neutrality. "That wouldn't be a very principled or interesting PAC," he says. "The only thing the Mayday PAC is trying to do is get legislation passed to change the way elections are funded."
Whether Mayday will be successful is still an open question. But, says Norden, "you do have a precedent." In 2012, the Friends of Democracy PAC took aim at the issue of money in politics in eight House races. The group won seven of them.
"We felt like we had a pretty dramatic effect. The message clearly works. Voters are angry about money in politics," says Friends of Democracy co-founder and co-director David Donnelly. The difficulty, he says, is that "there aren't a lot of candidates that think the incentive is so great that they actually [make any reforms]."
When Mayday is up and running, Donnelly says, the two groups are preparing to coordinate their efforts to target politicians that are hindering campaign finance reform on both the state and federal levels.
"It's a target-rich environment," he says.