Syria Airstrike by Regime or Russia Kills Four Medical Workers: Monitor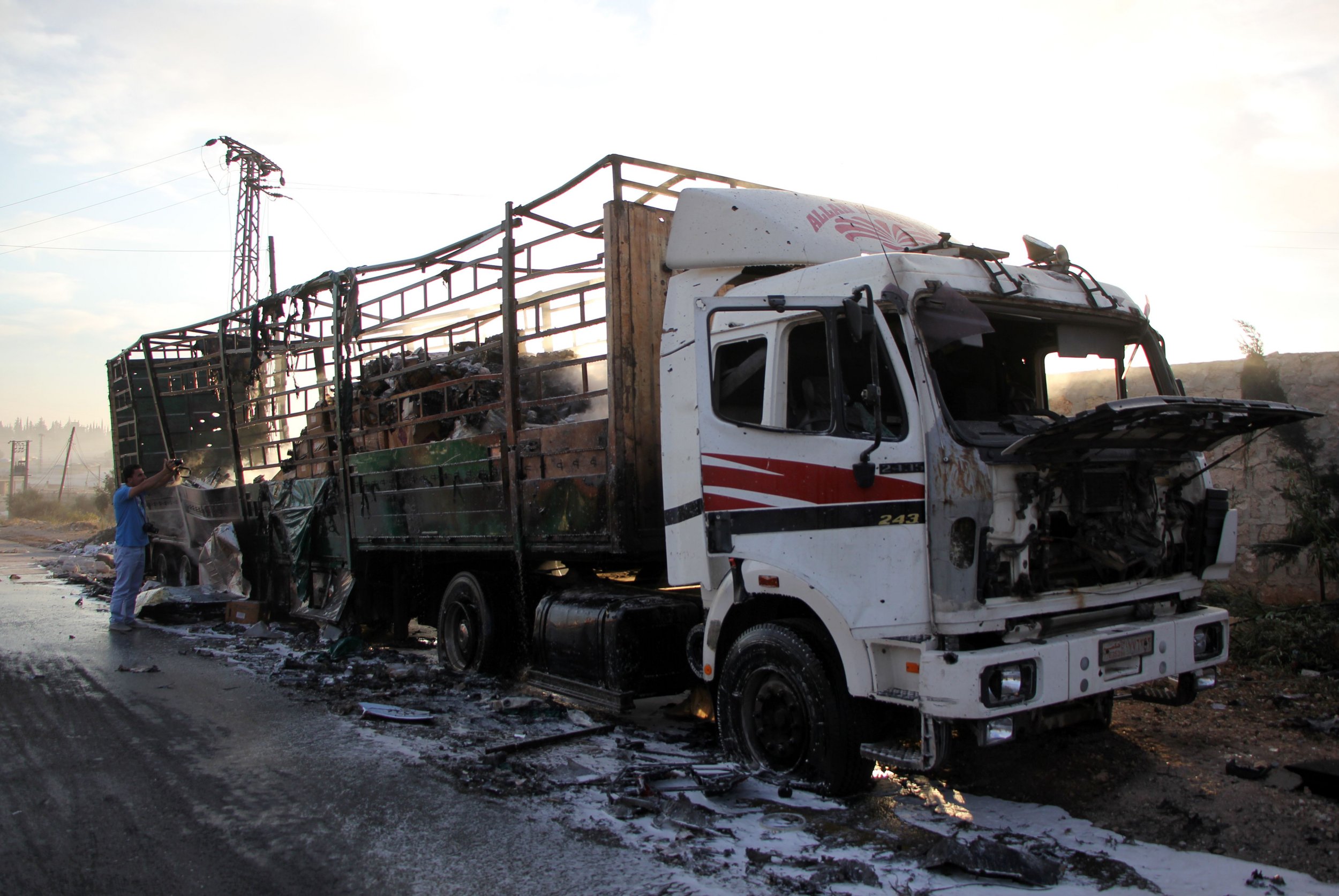 An airstrike on a clinic in a village near the northern Syria city of Aleppo late Tuesday killed four medical workers and critically injured a nurse, according to the aid organization in charge of the complex and monitoring groups.
The four workers were employed by the Union of Syrian Medical Relief Organizations and were in two ambulances after being called to the clinic in the village of Khan Touman to transport some patients, the NGO said, according to AFP news agency.
The town is controlled by rebels and the U.K.-based Syrian Observatory for Human Rights, which utilizes an extensive network of sources on the ground in Syria, said that the air raid also killed at least nine rebel fighters. It said that the fighters were members of the Jaish al-Fatah, an alliance of Islamist opposition factions.
The incident comes just a day after the U.N. aid agency temporarily suspended all of its aid convoys to Syria over the fear of targeted attacks against aid and medical workers.
On Monday night, a Syrian Red Crescent convoy was targeted in strikes that left at least one aid worker and several civilians dead. Russia and the Syrian regime have denied any involvement in the strike, with the Russian Defense Ministry blaming fire on the ground for the incident.
"There are no craters and the exterior of the vehicles do not have the kind of damage consistent with blasts caused by bombs dropped from the air," a statement from the ministry said.
But the U.S. has pointed the finger at Moscow, calling it "an enormous humanitarian tragedy" while the U.N. said that it was "not in a position to determine whether these were in fact airstrikes."
The continuation of suspected Russian and regime raids on rebel-held areas comes after a seven-day ceasefire ended early Monday with no extension in place. Both sides accused the other of numerous truce violations.