New Tax Return Form Is Not Nearly as Simple as Donald Trump Claimed
The Trump administration's new tax form, which Republicans celebrated being the size of a postcard instead of the standard two pages, could end up leading to additional paperwork for millions of Americans.
A draft copy of the new 1040 income tax form obtained by The New York Times showed that while the new tax form is smaller, it will require additional paperwork for multiple popular deductions, including student loan interest. Taxpayers will now have to search for these deductions, which are available on one of six separate worksheets.
"The longer form 1040, which all taxpayers have used for decades, is being replaced with Republican mythology that will only complicate tax filing," Texas Congressman Lloyd Doggett, the highest-ranked Democrat on the Subcommittee on Tax Policy told the Times. The form, he said, "only adds needless complexity and confusion."
Treasury Secretary Steve Mnuchin announced the postcard would be released last week. "We will be unveiling the new 1040 [form], and it will be a postcard as we've promised, and hardworking taxpayers won't have to spend nearly as much time filling out their taxes," he said.
President Donald Trump has been a vocal supporter of the tax form postcard. "It's going to make life very simple," Trump said in November in a meeting, where he kissed a draft of the postcard. One of Trump's campaign goals was to "reduce the headaches Americans face in preparing their taxes and let everyone keep more of their money," according to an outline of the tax plan.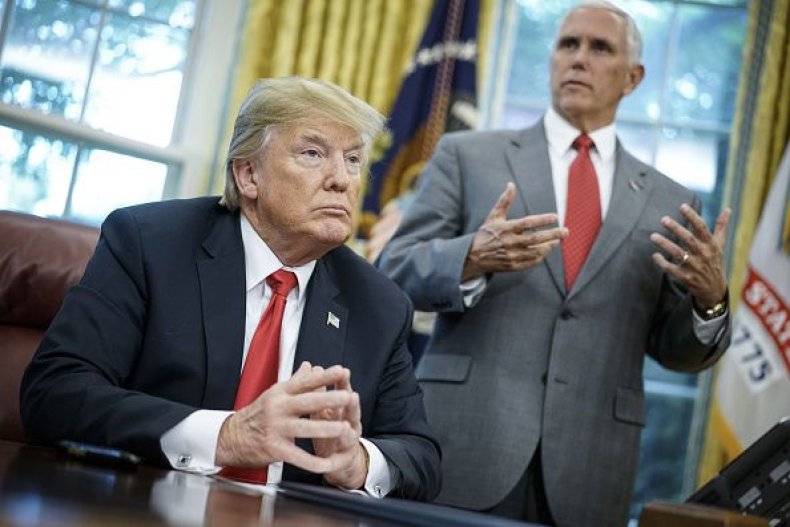 The shorter tax form is made possible by the Tax Cuts and Jobs Act, which Trump signed into law in December. The tax plan reduced the corporate tax rate from 35 percent to 21 percent and repealed the 20 percent corporate alternative minimum tax. The plan also increased after-tax income by an average of 2.2 percent.
"Thanks to the historic tax cuts that I signed into law, your paychecks are going way up, your taxes are going way down," Trump said at a rally in February. "America is once again open for business."
In December, Trump tweeted, "Jobs are kicking in and companies are coming back to the U.S. Unnecessary regulations and high taxes are being dramatically Cut, and it will only get better. MUCH MORE TO COME!" he said.
Nancy Pelosi, the House Minority Leader called the tax plan "pathetic" in February after it was signed into law.
"The bonus that corporate America received versus the crumbs that they are giving to workers to kind of put the schmooze on is so pathetic," Pelosi said. "It's so pathetic."