New Technology Leads to Arrest in 1972 Homicide of 15-Year-Old Julie Ann Hanson
Advancements in DNA technology have led to an arrest in a 49-year murder investigation of a 15-year-old girl from Illinois.
The Naperville Police Department announced Friday the arrest of Barry Lee Whelpley in connection to the death of Julie Ann Hanson in 1972.
Whelpley, 76, was taken into custody in Minnesota and is awaiting extradition to Illinois. The suspect was charged with three counts of first-degree murder and his bond was set at $10 million.
"People often call these types of cases, cold cases," Naperville Police Chief Robert Marshall said during a press conference. "This was never a cold case for our police department. We continually investigated this case throughout those 49 years. We were all conscious of Julie's murder, looking for the killer. And we had Julie's picture on our desks and investigations for all these years."
Hanson was reported missing on July 8, 1972. Police said she borrowed her brother's bike to go to a baseball game and never returned home.
The bike was later found on a gravel road near 87th Street and Modaff Road. Authorities conducted a search and found her body that same day in a nearby field. Police said she had been stabbed multiple times.
No suspect was immediately identified, though Marshall said the department chased multiple leads and eliminated several potential suspects.
"The breakthrough, in this case, came through technological advancements in DNA and genetic genealogy analysis," the department said in a press release.
Marshall said the detectives in the case "left no stone unturned" and utilized "private labs throughout the country to assist us with advanced DNA testing."
Will County State's Attorney James Glasgow said during Friday's press conference that this was "law enforcement at its finest."
If Whelpley refuses to waive extradition, Glasgow said he will seek a governor's warrant to bring him back to Illinois. That process could take anywhere from 30 to 45 days.
Whelpley was 27 years old when Hanson was murdered. At the time of her death, he was a resident of Naperville and lived within a mile of her family's residence.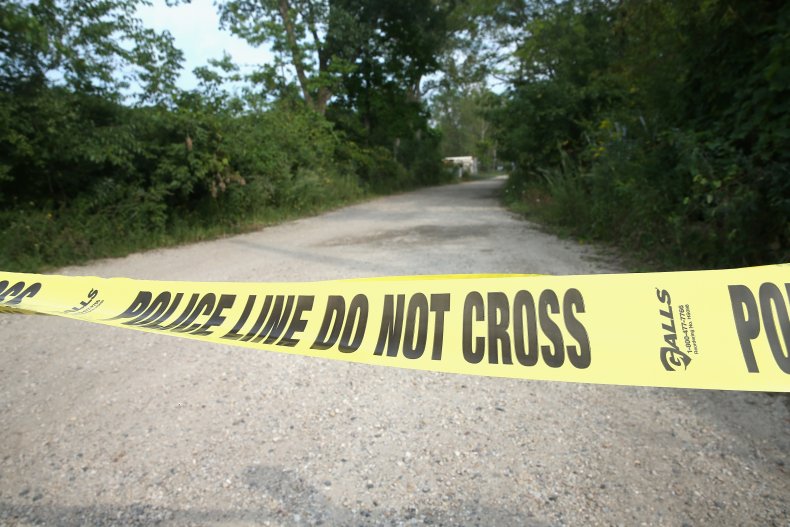 During Friday's press conference, the police chief also read out a statement from the Hanson family.
"As you might assume, it has been a long journey for our family. We are forever grateful to all those who have worked on this case throughout the many years. We would especially like to thank Team Julie, who are truly Julie's heroes. Thank you," the family said in their statement.
Newsweek reached out to the Naperville Police Department for additional comment on Whelpley's arrest but didn't receive a response before publication.